'The Govt Is Misusing the Police': Former Aussie Police Officer Protests COVID-19 Mandates
A 31-year veteran police officer has said he has quit the police force over the COVID-19 health mandates as thousands rallied again on the weekend to protest the restrictions.
Roland Chrystal, who served in the New South Wales Police Force since he was 19-years-old, joined with tens of thousands of people to peacefully protest against the COVID-19 mandates under the watching eye of his former colleagues.
"I've come out to speak back to my former colleagues and to tell them that you have a code of conduct and ethics, you have a Statement of Values, and you need to comply with those. And that means upholding the correct laws and also maintaining people's rights and freedoms," Chrystal told The Epoch Times.
He said he had reluctantly hung up his badge on Oct. 5, 2021, after spending three decades with the police.
"For the vast majority of [my career], any time I got orders from my commanders, those orders made good sense. That was until the [COVID-19] public health orders here," he said. "There's just no integrity in those public health orders."
"I resigned simply to come out and talk on behalf of the cops and on behalf of the public."
Welcome Roland Chrystal, P4F Chapter, New South Wales, Australia

"I joined the NSW Police Force as a fresh faced 19 year old in 1990. I reluctantly resigned on the 5th of October 2021 to stand with the public who are rightly in distress over the vaccine mandates, and the police pic.twitter.com/ORwwyAn6G5

— Police For Freedom 🇳🇱 (@PolForFreedom) October 17, 2021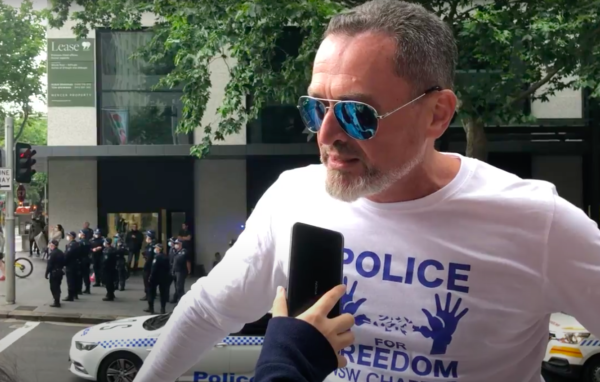 Chrystal was one of the police officers who quit after finding the current COVID-19 restrictions and vaccine mandates rendered them unable to carry out their work based on their personal and professional ethics.
They came together under the name Police for Freedom, an international movement launched in Feb. 2021, with a stated mission to "educate people about their human rights, civil liberties, constitutional rights as well as the ethical code of conduct for the police and security forces."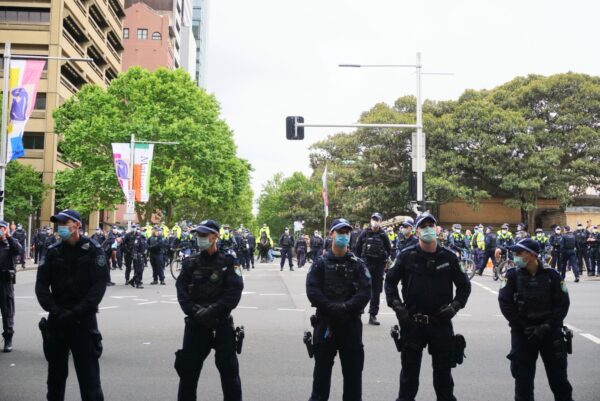 It came amid the backdrop of police being accused of handing out unfair COVID-19 fines, targeting young people and disadvantaged communities, and clashing with protesters and citizens.
Concerns could be heard from those who are still active in the force as well.
A leaked email in November revealed NSW Deputy Police Commissioner Gary Worboys opposed the NSW plan to impose biosecurity measures on Aboriginal communities in the name of pandemic health order.
The measure, which was adopted in other states of Australia, grants the army and police the power to restrict access to the country's most remote communities. Worboys asked whether the Aboriginal communities backed the plan, saying it is "impossible" to police.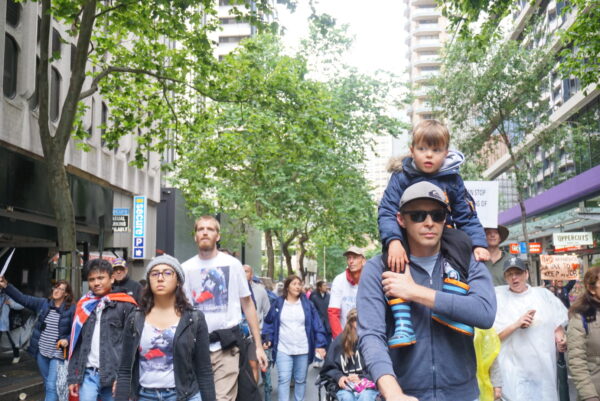 "Now the government requires police to become tools of oppression," Chrystal continued. "And that's not what us officers joined for. We joined to become guardians of peace and to be pillars of society."
"The government is misusing the police. Many of them are troubled by that. But many haven't turned their mind to the situation."
He noted many pandemic legislations sound "very communist."
"When you've got the destruction of the middle class and the closing down of private enterprise, and you've got police being used in the manner in which they are, and then you've got very harsh censorship. A lot of those things sound very communist."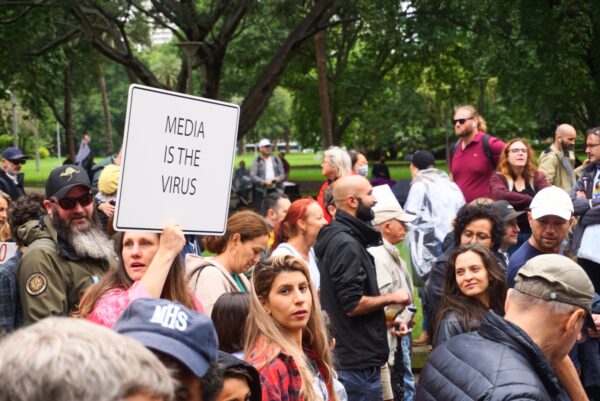 The "Freedom rallies" across Australia saw a massive turnout with tens of thousands of people of all ages and professions streaming in the streets of Melbourne, Sydney, Brisbane, Perth, Adelaide and a dozen other regional areas to protest COVID-19 mandates. Attendees also told The Epoch Times they were not anti-vaxxers, and many had also been vaccinated, but they were against forced vaccinations.
They held signs with slogans such as the "media is the virus," "question everything," and in Melbourne, "Fear God, not Dan."
They also waved Australian, Aboriginal and Eureka flags while chanting "freedom" and singing Waltzing Matilda.