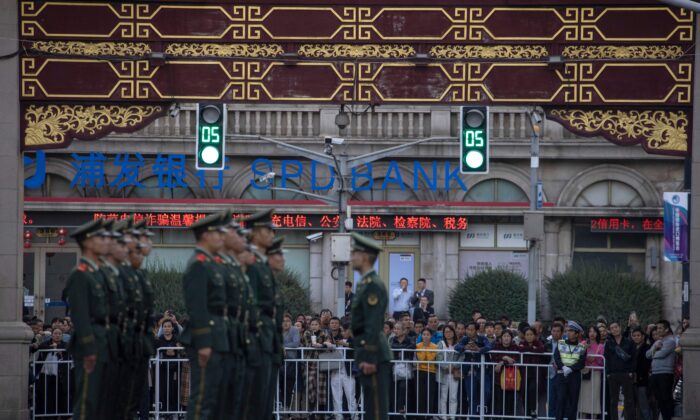 Chinese residents watch as Chinese paramilitary policemen line up in the old city district near the Yu Garden in Shanghai where Chinese President Xi Jinping and French President Emmanuel Macron are expected to have a state dinner in Shanghai on Nov. 5, 2019. (Ng Han Guan/Pool/AFP via Getty Images)
Nearly 700 Americans' Data Captured in Giant Chinese Surveillance Sweep
Information on nearly 700 Americans was flagged on a secret Chinese security watchlist during their visits to Shanghai, according to a leaked database seen by The Epoch Times.
The list of 697 American citizens, some of them as young as 3 years old, is part of a 1.1 million record dataset involving more than 5,000 foreign citizens. The details recorded include their full names, birth data, and passport numbers, which were captured as the individuals were entering and leaving Shanghai from 2018 to 2020.
Shanghai's Public Security Bureau, which stored the information on its server, answers to the Ministry of State Security, the central government's top intelligence agency.
Among the people on the watchlist were also 172 Canadians, 161 Australians, and hundreds of travelers from Asian countries such as Japan and Taiwan. Three of the people tracked hold diplomatic passports.
While the Shanghai records are far from exhaustive, it is a "small, but highly detailed window into the surveillance state of China," said Robert Potter and David Robinson of Internet 2.0, an Australia-based cybersecurity firm that analyzed the data.
A subset of the data leak includes a blacklist containing 10,000 people tagged as "suspected terrorists," composed of 93 percent Uyghurs. Thousands of them got flagged for accessing the internet.
Hundreds of individuals were placed on the watchlist for having access to dangerous chemicals, drugs, or materials for making explosives. Nearly a half of them were employees working for foreign firms or joint ventures, among them U.S. manufacturing giant 3M, Kansas-based chemical firm Invista, and Japanese carmaker Mitsubishi.
The database was first reported by the Australian Broadcasting Corp.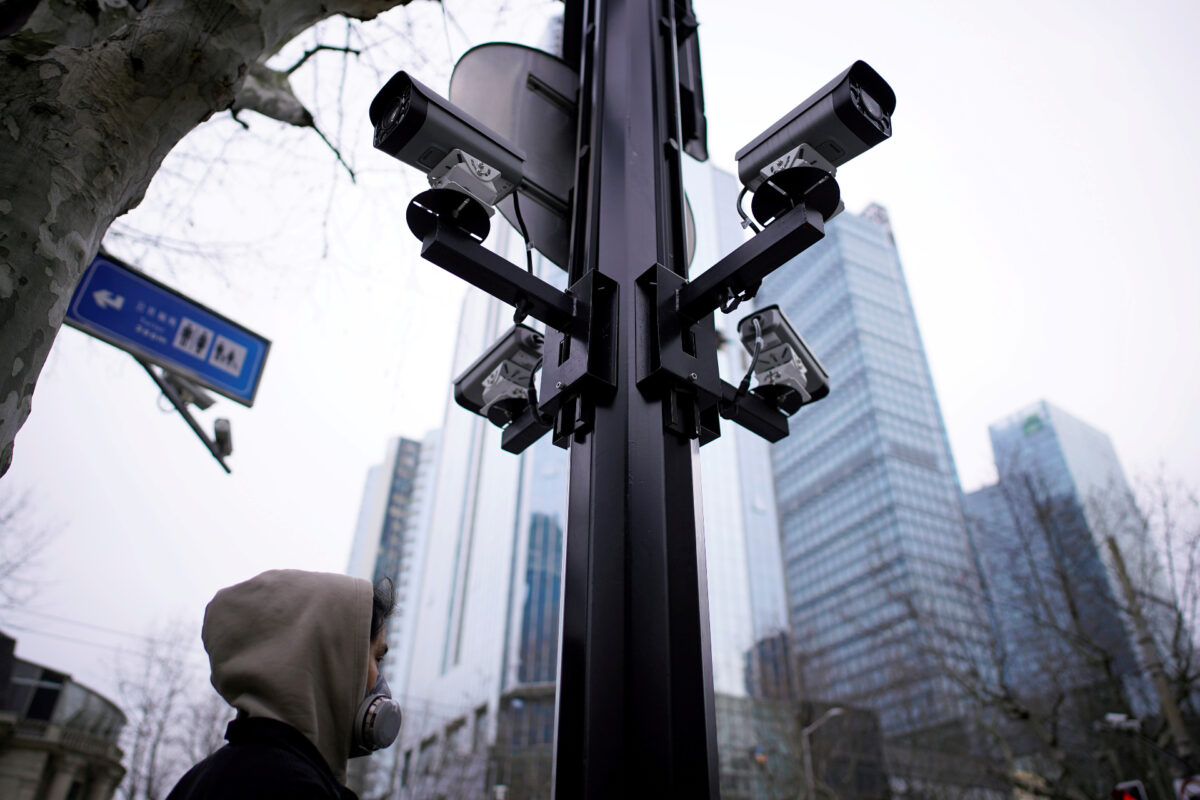 Records from one district called Jinshan around Shanghai's harbor also revealed how officials deployed surveillance cameras to track individuals in real time, recording their car registration details and movements when possible.
Internet 2.0 noted how the local level data were merged into a single system to further the surveillance state.
"This system is demonstrative of how China broadly seeks to control all data points within the enforcement of law and political control," the company said, noting that the tools it mobilizes are "significantly more advanced in both scope and scale than those operated in democratic states."
Michael Shoebridge, the Australian Strategic Policy Institute's defense director, previously told The Epoch Times that the mass of information from the leak shows the leverage that Beijing has in targeting anyone who runs afoul of the regime.
"Despite enormous investments in cybersecurity, online monitoring, surveillance, and a deeply controlling central authority," he said, "this is a large vulnerability in the Party's operating model that seems to be growing, not contracting."
A State Department spokesperson said that they are "aware of these reports, and are following them closely."
"The safety and welfare of U.S. citizens abroad is the top priority of the U.S. Department of State," the spokesperson told The Epoch Times.
The article has been updated to include a statement from the State Department.