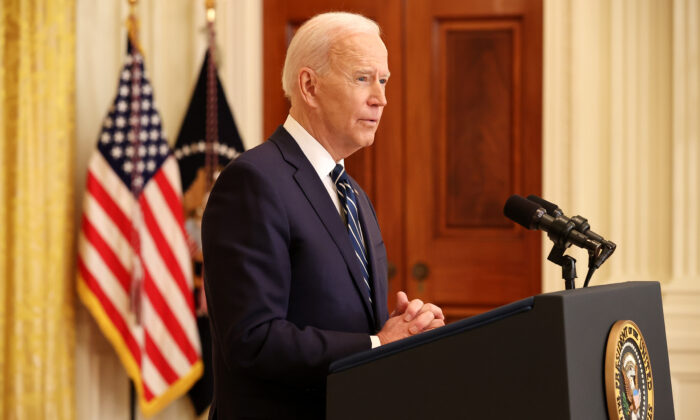 President Joe Biden answers questions during the first news conference of his presidency in the East Room of the White House on March 25, 2021. (Chip Somodevilla/Getty Images)
Biden Confident That Senate Will Approve Gun Control Legislation
President Joe Biden says that he's confident the Senate can approve gun control legislation, in the wake of two mass shootings in March.
"I'm the only one who has ever got them passed, man," Biden told reporters on March 28, referring to the 1994 "assault weapons" ban that he helped steer to Senate approval; that measure expired in 2005. "The only gun control legislation that's ever passed is mine. It's going to happen again."
On March 26, White House press secretary Jen Psaki told reporters in a news conference that Biden will sign an executive order on gun control and cited the mass shootings in Atlanta and Boulder, Colorado. Congressional Democrats, meanwhile, have attempted to pressure the president into taking action on gun laws, but it's not clear what actions.
GOP lawmakers will likely be resistant to any new measures, arguing that they violate the Constitution's Second Amendment.
"Biden just said clearly that he certainly is coming for our guns, it's just a matter of time. The Second Amendment is clear on that issue, Joe. The time is never," Rep. Lauren Boebert (R-Colo.), a strong proponent of gun rights, wrote on Twitter over the weekend.
The National Rifle Association (NRA) has frequently criticized the 1994 assault weapons ban and last week wrote that new gun control proposals won't work.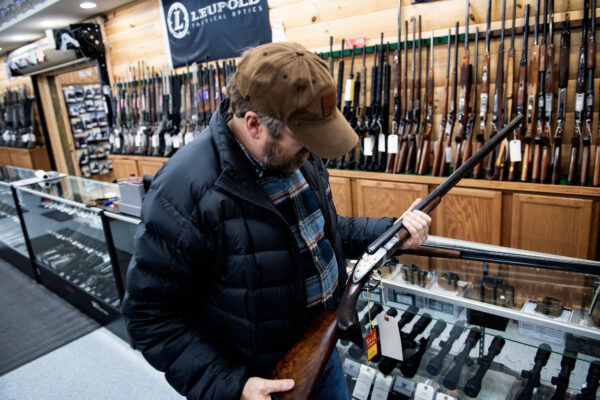 "Almost all mass shooters passed a background check or circumvented the system illegally," the NRA wrote in a tweet. "[Department of Justice]-funded studies found the Biden-supported '94 'assault weapon' ban was a bust!"
The push for gun control, meanwhile, is occurring when Americans have stepped up purchases of firearms amid the COVID-19 pandemic and following last summer's riots. Gun sales in January hit an all-time high following 2020's record-buying spree, according to figures provided by the FBI.
As many as 8.5 million people bought their first gun in 2020, according to the National Shooting Sports Foundation (NSSF). In addition, FBI data shows that the National Instant Criminal Background Check System (NICS) processed more than 4.31 million background check requests for gun purchases in January, the highest number for a single month since November 1998.
In February, NICS processed more than 3.44 million background checks, among which seven states had more than 100,000 requests. The total for January and February 2021 is close to the number of background checks completed for the entirety of 2000.
Samuel Allegri contributed to this report.