Anti-Forced Organ Harvesting Groups to Launch Global Summit
Five non-governmental organizations (NGO) are planning webinars about battling organ transplants from non-consenting detainees, primarily from Falun Gong adherents, during the coming UN General Assembly in September.
The World Summit on Combating and Preventing Forced Organ Harvesting is set to hold six webinars on two consecutive weekends. The first session starts on Sept. 17. Discussions will approach the issue from the perspectives of medicine, law, human rights, politics, media, and social impact.
Thirty-five guest speakers are expected to attend, consisting of medical and legal experts, professors, councilors, and journalists from 19 countries, including North America, Europe, and East Asia.
Organizers write on their website that their goal is to "provide the international, global community with objective findings and assessments about forced organ harvesting from living, non-consenting people." 
"For over two decades, the Chinese Communist Party has mobilized the entire state apparatus to monetize the bodies of those deemed undesirable and turn medical professionals into executioners," the website said. Organizers claim that the main victims are practitioners of Falun Gong, jailed as prisoners of conscience and "killed on demand for their organs."
The core initiator of the event is Doctors Against Forced Organ Harvesting. The other four co-organizers are Europe's CAP Freedom of Conscience, Japan's Transplant Tourism Research Association, Korea Association for Ethical Organ Transplants, and Taiwan Association for International Care of Organ Transplants.
The World Organization to Investigate the Persecution of Falun Gong is a New York-based nonprofit that has gathered data related to China's organ harvesting. Its web page shows a wide body of firsthand evidence—phone recordings, tables, and reports—regarding the undercover, widespread practice.
Live organ harvesting remains a taboo topic in China. On April 20, 2006, whistleblowers Annie and Peter (not their real names) presented their knowledge at a press conference in Washington, D.C.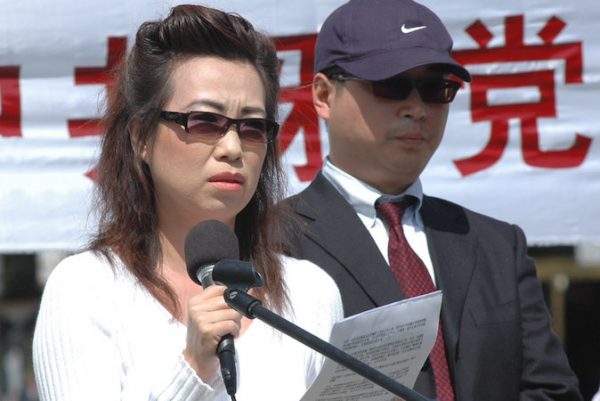 Annie said her ex-husband, a neurosurgeon at the Liaoning Provincial Thrombosis Hospital, removed corneas from living Falun Gong practitioners and that the victims' bodies were thrown into incinerators after the surgery, sometimes while they were still alive. Peter, a former Chinese journalist, gave details about a detention facility in Sujiatun where organs were harvested from living Falun Gong followers.
On Oct. 2, 2016, a whistleblower, using his real name, Lu Shuheng, spoke on the Chinese-language radio station Sound of Hope. He said that his female relative, Zhou Qing, head of the Shanghai Wanping Hospital, was involved in forced organ harvesting back in China.
Lu said he had learned details of the illegal practice in talks with her and her husband Mao Shuping, a former powerful figure in the local prison system, during a trip to his home country China in 2002.
Details Lu provided were not published for his security until four years later, on Dec. 29, 2020.