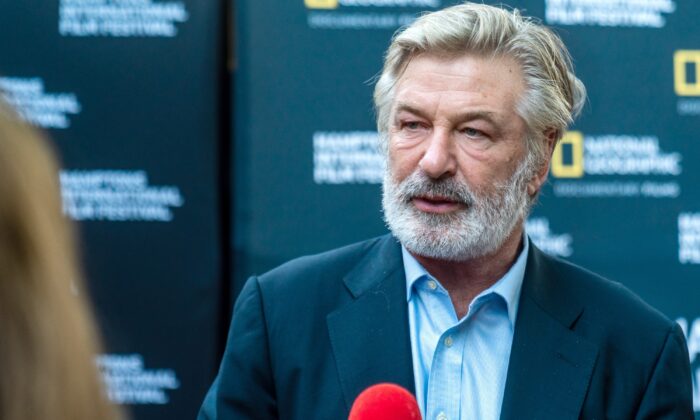 Hamptons International Film Festival Chairman, Alec Baldwin attends the World Premiere of National Geographic Documentary Films' 'The First Wave' at Hamptons International Film Festival, in East Hampton, New York, on Oct. 7, 2021. (Mark Sagliocco/Getty Images for National Geographic)
Alec Baldwin Issues First Public Response After Firing Prop Gun That Killed Photography Director
Actor Alec Baldwin issued his first public response on Friday after he fatally shot a crew member and injured a director on the set of a forthcoming movie.
Officials confirmed that Halyna Hutchins, the 42-year-old director of photography on the film "Rust" was pronounced dead after being airlifted to the University of New Mexico hospital. Joel Souza, the director of the film, was injured in the incident.
"There are no words to convey my shock and sadness regarding the tragic accident that took the life of Halyna Hutchins, a wife, mother, and deeply admired colleague of ours. I'm fully cooperating with the police investigation to address how this tragedy occurred" Baldwin wrote in a Twitter statement.
The actor, recently known for his portrayal of former President Donald Trump on "SNL," also wrote: "I am in touch with her husband, offering my support to him and his family. My heart is broken for her husband, their son, and all who knew and loved Halyna."
Sheriff's officials in Santa Fe County confirmed Thursday they are probing the shooting, saying that the gun in question appeared to be a "prop firearm when it was discharged" during a scene. "Detectives are investigating how and what type of projectile was discharged," the statement added.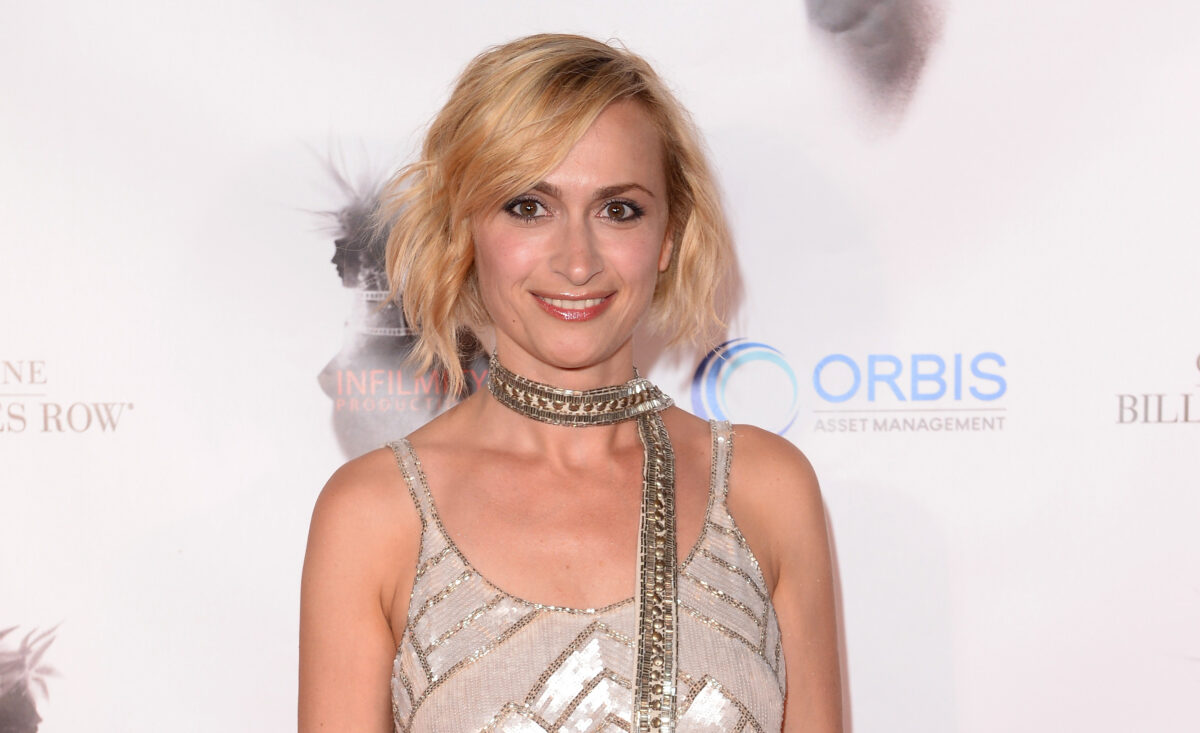 On Thursday night, a spokesman for Baldwin told The Associated Press that the prop gun that was apparently loaded with blank rounds misfired.
Meanwhile, the International Cinematographers Guild said it mourned the loss of Hutchins and wants a full investigation into the matter.
"The details are unclear at this moment, but we are working to learn more, and we support a full investigation into this tragic event," the group said in a statement to several news outlets. "This is a terrible loss, and we mourn the passing of a member of our Guild's family," the statement added.
An agency that represented Hutchins issued a statement after she was shot and killed.
"All those in her orbit knew what was coming; a star director of photography, who would be a force to be reckoned with," Innovative Artists said on Instagram. "All of us at Innovative Artists are heartbroken. We mourn for her family and we hope this tragedy will reveal new lessons for how to better ensure safety for every crew member on set."
The incident harks back to 1993 when Brandon Lee, the son of martial artist Bruce Lee, was shot and killed during the filming of "The Crow." The gun that killed Lee was supposed to have blanks, but a bullet was lodged inside the barrel.