At least eight people are dead and multiple others are wounded after a mass shooting late Thursday at a FedEx facility in Indianapolis.
Among the wounded, at least four were hospitalized, including one person with critical injuries, police spokesperson Genae Cook told reporters early Friday. Two others were treated at the scene and released.
No law enforcement officers were injured in the shooting, which took place at a facility near the Indianapolis International Airport.
The shooter took his own life before officers entered the building, officials said.
The shooting was "very short," Craig McCartt, a deputy police chief with the Indianapolis Metropolitan Police Department, said in an interview broadcast on CNN's "Early Start." "The suspect came into the parking lot and I believe he exited his vehicle and quickly began shooting. It wasn't precipitated by any kind of a disturbance or argument with anyone there."
The shooter then went inside, but did not get far once entering the building. The entire sequence lasted just one or two minutes.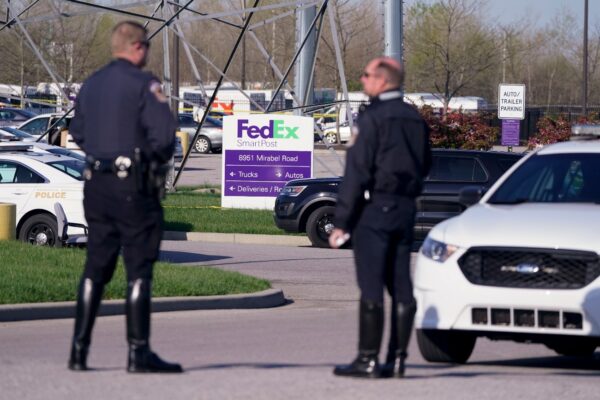 Police officers first received reports of shots fired and an active shooter at the FedEx facility, which sits at 8951 Mirabel Rd., around around 11:10 p.m.
Jeremiah Miller, a FedEx employee, told WISH-TV that he saw a man "with a submachine gun of some sort, an automatic rifle, and he was firing in the open."
McCartt said on "CBS This Morning" that the shooter has not been identified and the motive is unclear. The weapon is believed to be "some sort of a rifle."
In a statement, FedEx expressed condolences.
"We are deeply shocked and saddened by the loss of our team members following the tragic shooting at our FedEx Ground facility in Indianapolis," the company said. "Our most heartfelt sympathies are with all those affected by this senseless act of violence. The safety of our team members is our top priority, and we are fully cooperating with investigating authorities."
Zachary Stieber contributed to this report.