Competition watchdogs from the Five Eyes' nations have signed a new agreement to cooperate across international borders, just as the Australian Competition and Consumer Commission (ACCC) pursues a more stringent regulatory stance on global tech giants Google and Facebook.
The Multilateral Mutual Assistance and Cooperation Framework for Competition Authorities (MMAC), was signed between the ACCC and its United States, Canada, New Zealand, and the United Kingdom counterparts.
Agencies will share intelligence, case studies, and investigative techniques to better coordinate investigations across international borders.
According to ACCC Chairperson Rod Sims, "The global economy is increasingly interconnected and many large companies, especially in the digital economy, now operate internationally."
"Competition regulators have to work together to ensure the companies comply with competition and consumer laws," he said in a media release.
"We expect this cooperation will particularly benefit our existing and future investigations of digital platforms, which are being closely watched by many agencies globally," Sims said.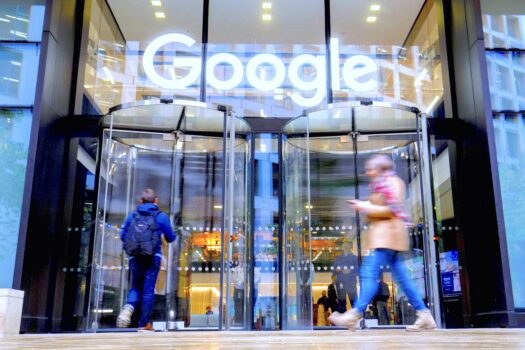 The ACCC is currently working with the Australian government to introduce a world-first mandatory code to regulate social media giants Google and Facebook.
The code would compel the tech giants to pay news publishers for their content and be more transparent with their data and ranking algorithms.
If successful, the move will likely set a global precedent for Google and Facebook. A fate the tech giants are keen to avoid.
In response, Google Australia launched a public campaign warning consumers would suffer "dramatically worse" services under the code, while Facebook Australia threatened to pull news content from its platform altogether. The ACCC was quick to refute both claims.
On Sept. 7, Prime Minister Scott Morrison said he met with senior executives from both companies last week.
"I think people from these companies understand that when I say something, I mean it and that I intend to follow through with it," Morrison told reporters in Canberra.
"And therefore I would encourage them, very strongly, to work constructively and cooperatively with the process that is underway," he added.
The prime minister said "coercion" was not needed; in fact, it was something he did not "respond very well to."
Dr Rob Nicholls, associate professor at the University of New South Wales, told The Epoch Times on Sept. 7 that agreements between competition agencies were common. However, they were generally signed agency-to-agency, or were broad international schemes.
The MMAC is signed between Five Eyes' nations suggesting a continuing elevation of the importance of the partnership.
"In the past, the Five Eyes partnership has been concerned solely with intelligence sharing. However, recent meetings of treasurers and finance ministers of the Five Eyes nations indicates the partnership is now moving beyond its traditional role," he said.
"It may indicate that trade certainty is now considered a more important intelligence and security issue," he added.
Trust between trade partners has become an increasingly valuable commodity, particularly as the COVID-19 pandemic highlighted weaknesses in global supply chains.
The MMAC is signed between the U.S. Department of Justice, U.S. Federal Trade Commission, the U.K Competition and Markets Authority, the New Zealand Commerce Commission, the Competition Bureau Canada, and the ACC. It came into effect on Sept. 2, 2020.