Former President Donald Trump's lawyer Joe Tacopina said that he does not "know what to expect" when the former president is arraigned in New York City on charges brought by Manhattan District Attorney Alvin Bragg's office but suggested that Trump file a motion to dismiss it.
Tacopina said that his team has not yet seen the indictment, which is still sealed.
"We will take the indictment. We will dissect it. The team will look at every, every potential issue that we will be able to challenge and we will challenge, and of course I very much anticipate a motion to dismiss coming because there's no law that fits this," Tacopina told CNN on Sunday.
In a separate interview, the lawyer indicated that he doesn't know what to expect when Trump arrives in Manhattan for his arraignment. Last week, he confirmed to The Epoch Times that Trump will surrender on Tuesday, April 4.
"I've done a million arraignments in that courthouse with celebrities and whatnot, but this is a whole different thing," said Tacopina, who has represented a large number of high-profile individuals, in an ABC News interview on Sunday. "We have Secret Service involved. I understand they're closing the courthouse for the afternoon. I just don't know what to expect to see."
"What I hope is that we get in and out of there as quickly as possible, that it's at the end of the day, a typical arraignment, where we stand before the judge, we say, not guilty, we set schedules to file motions and whatnot or discovery and we move forward and get out of there," he added. "As a lawyer, I want this to be done as smoothly and quickly as possible and begin this fight to do really … to put justice back on course to the degree we've had because I've said, once the rule of law falls in this country or is stretched so far to try and get a political opponent, it's often hard to get that rule of law back to its original shape."
Late last week, a Manhattan grand jury voted to indict Trump on undisclosed charges. In a statement, the district attorney issued a statement saying that prosecutors are working with Trump's legal team on the arraignment, although it's not clear when that may occur.
"This evening we contacted Mr. Trump's attorney to coordinate his surrender to the Manhattan D.A.'s Office for arraignment on a Supreme Court indictment, which remains under seal," a spokesperson for the Manhattan District Attorney's Office said in a March 30 statement. "Guidance will be provided when the arraignment date is selected."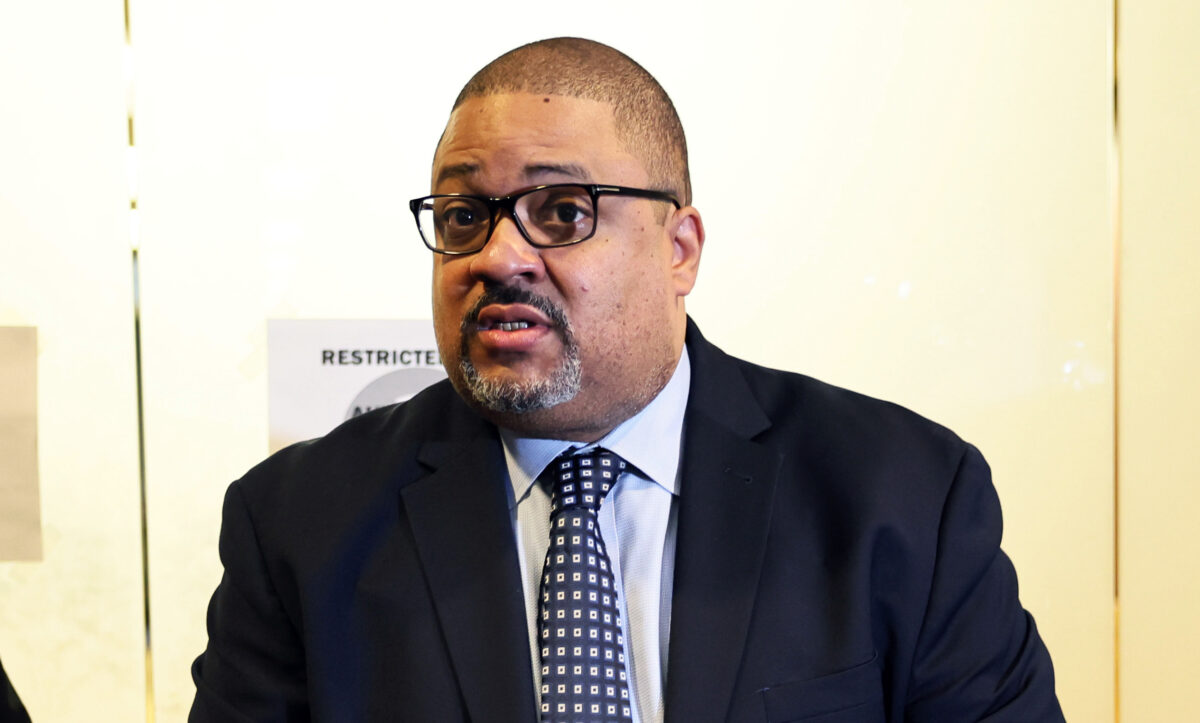 Bragg has been investigating Trump for 2016 payments that were made to adult film actress Stormy Daniels and whether those payments were misclassified. An investigation into Trump was opened in 2019 by then-Manhattan District Attorney Cy Vance on potential bank, tax, and insurance fraud, but that was later dropped.
On Sunday, Tacopina argued that the charges against Trump are politically motivated and Bragg "had to cobble some misdemeanors together to show that it was done with intent to cover up another crime." He added that both the Federal Election Commission (FEC) and the U.S. Attorney's Office in the Southern District of New York said that it "did not happen."
"I'm not going to be shocked to see what's in this indictment," Tacopina said. "I'm going to be curious, of course. But we do know that the counts revolve around the interaction with his settlement agreement with Stormy Daniels."
'Gearing Up for a Battle'
Also in the interview, Tacopina revealed more details about Trump's mindset ahead of his arraignment, noting that "everything's on the table" in terms of his future plans.
"He's gearing up for a battle. You know, this is something that, obviously, we believe is a political persecution and I think people on both sides of the aisle believe that," he said. "It's a complete abuse of power. He's a tough guy … and he's someone who's going to be ready for this fight. We're ready for this fight. And I look forward to moving this thing along as quickly as possible to exonerate him."
When asked whether Trump will try to move his trial to Staten Island, which leans Republican, Tacopina demurred. Reports that cited anonymous sources claimed that Trump would do so.
"I mean there's been no discussion of that whatsoever. We haven't seen – like you pointed out earlier, we haven't seen the indictment yet," he said in response. "It's way [too] premature to start worrying about venue changes until we really see the indictment and grapple with the legal issues. And there's – before you make motions like venue changes, you have to do some – some research. We're way [too] early to start deciding what motions we're going to file or not file and – and we do need to see the indictment and get to work. I mean, look, this is the beginning."