The U.S. Senate on Dec. 14 rejected a measure that would have repealed a new federal rule that imposes restrictions on federal funding for charter schools.
The 49–49 vote saw all Democrats and nominal independents vote against the measure and all Republicans vote for it. Sens. Ted Cruz (R-Texas) and John Hickenlooper (D-Colo.) did not vote.
Sen. Tim Scott (R-S.C.) introduced the measure, which would have nullified the Department of Education rule that was finalized in July.
Scott argued that charter schools should always be an option for students and noted that some of the nation's top-ranked schools are charters.
"Despite their proven track record of success for students, for parents, and, of course, for common sense, the Biden administration continues to attack charter schools," Scott said on the Senate floor in Washington ahead of the vote. "He campaigned against them. And then as soon as he got in office, he directed the bureaucrats at the DOE, the Department of Education, to put new restrictions on charter schools desperately looking for funding. These restrictions are a slap in the face to parents who are turning to charter schools as a better alternative for their children."
Sen. Patty Murray (D-Wash.) said that passing the measure would cause "unnecessary chaos, undermine simple accountability measures to ensure our federal funds are well spent, and delay funding from supporting new, high-quality charter schools and the students that they would serve."
Murray said the Biden administration's rule was not unusual and "included some commonsense ideas to increase community and parent involvement, to strengthen fiscal transparency, and to make sure taxpayer dollars are being used properly."
Several Democrats had expressed concern with the rule, including Sens. Dianne Feinstein (D-Calif.) and Michael Bennet (D-Colo.), but none ended up voting for Scott's measure.
The measure invoked the Congressional Review Act, which enables Congress to axe rules with a simple majority in each chamber. Most measures require 60 votes in the Senate.
Despite the failure to pass the measure, senators drew praise.
"The National Alliance thanks Senator Tim Scott (R-SC) and all 48 Senators who voted in favor of taking action for their support of invoking the Congressional Review Act to strike the recently enacted U.S. Department of Education rules impacting the Charter Schools Program," Nina Rees, president and CEO of the National Alliance for Public Charter Schools, said in a statement. "We are grateful for these champions of public education as we continue to push back against these burdensome rules."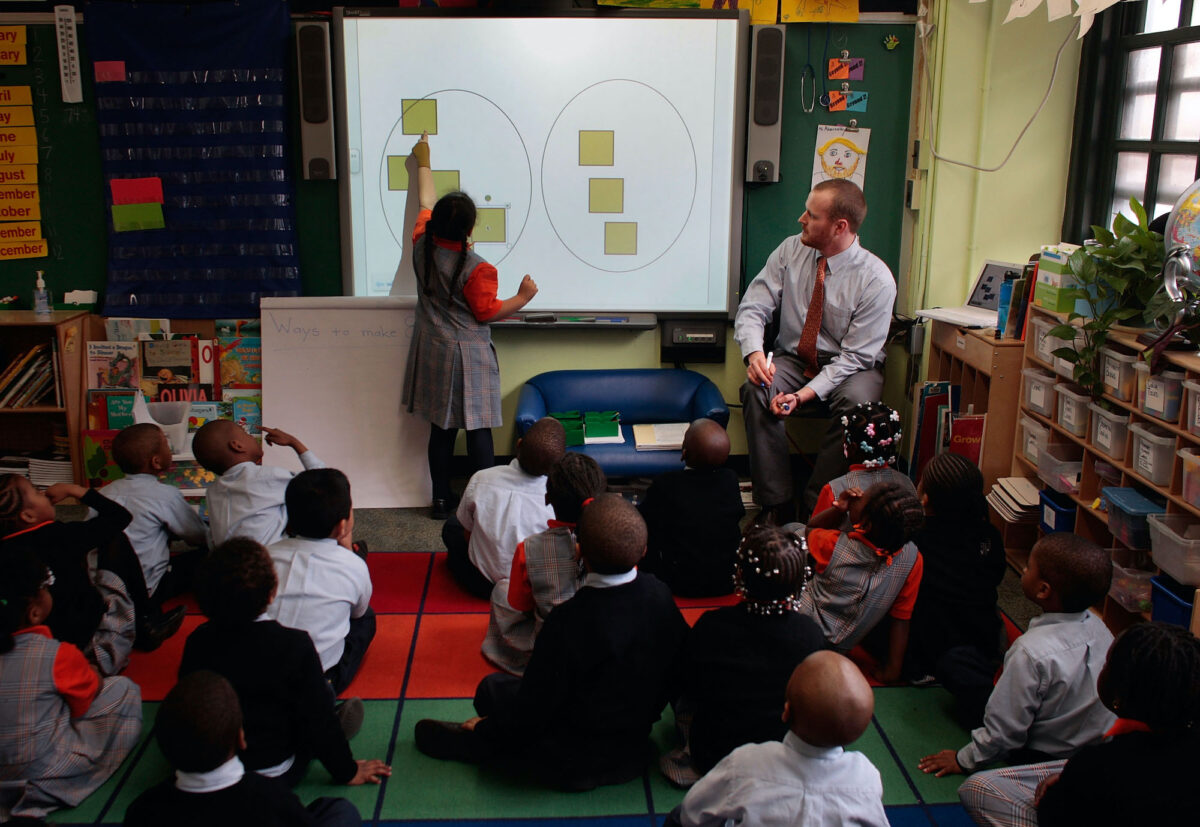 Rule
The Charter Schools Program (CSP), established in 1995, has funneled billions of dollars to charter schools. The Biden administration asked for and received $440 million for the program in fiscal year 2023.
The new rule restricts funding for new charter schools. It forces prospective schools to prove that there is a need for a charter school through, including "how the proposed project would serve the interests and meet the needs of students and families in the communities the charter school intends to serve."
Proposed schools must also provide projected student demographics and if the proposed schools isn't projected to "establish and maintain a racially and socio-economically diverse student body," it must explain why.
Critics say the rule will slow charter school expansion or even bring it to a halt.
"The proposed rule shows clear hostility toward autonomous charter schools, and by extension, the students and families they serve," Jim Blew, cofounder of the Defense of Freedom Institute and an assistant secretary in the Department of Education during the Trump administration, said after the rule was unveiled.
Public school backers are among those who supported the rule.
"We strongly support the proposed regulations that seek to bring greater transparency and better judgment to the process of awarding CSP grants. We especially support the inclusion of a community impact analysis," the Network for Public Education said in a public comment.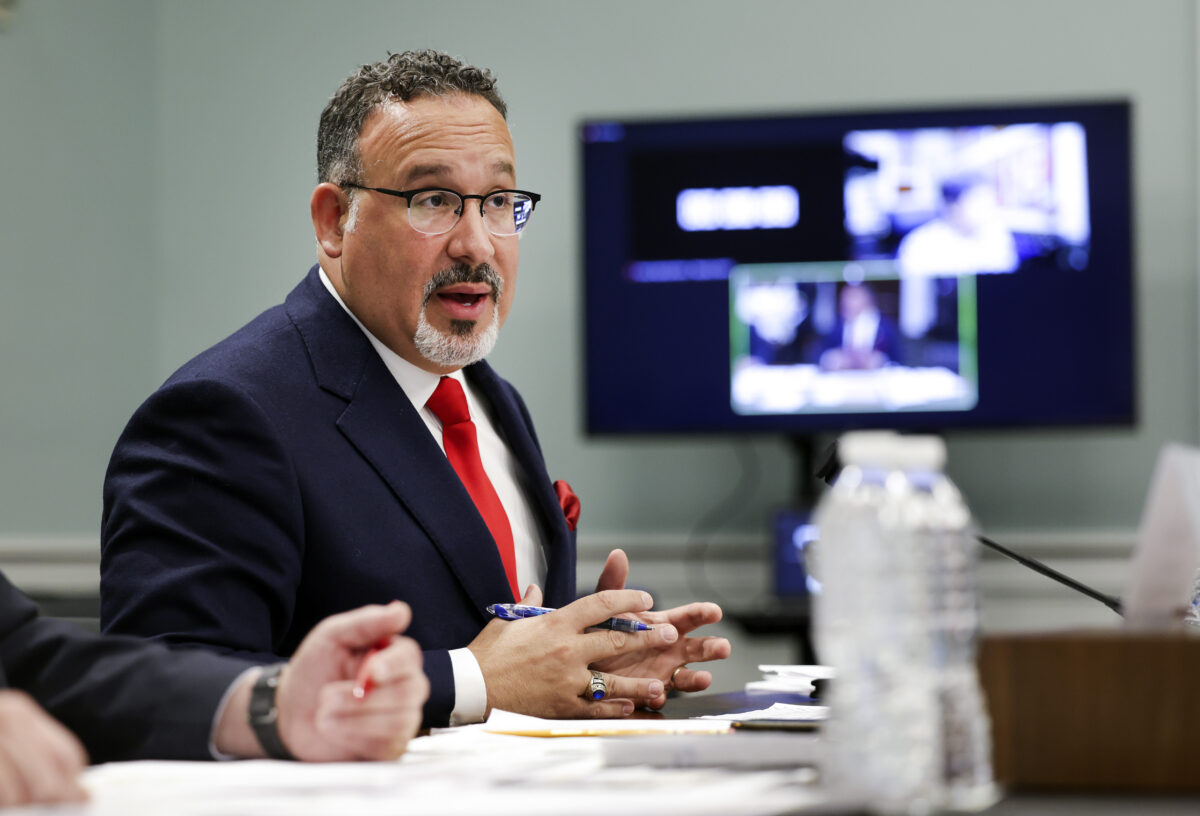 DOE Defends Rule
Department of Education officials have defended the rule.
"I do support high-quality public charter schools and I've seen examples of their effectiveness," Education Secretary Miguel Cardona, a Biden appointee, said at a congressional hearing this year. "What I do think we have are reasonable expectations around getting an understanding about what the needs are in the community as a proposal to make sure that there's interest and that these schools stay open."
Roberto Rodríguez, an assistant secretary, told Chalkbeat that about 15 percent of the charter schools that received federal funds never opened or closed within several years.
"It's important to make sure that the stewardship of the program—particularly with respect to accountability and fiscal responsibility—is there," he said.
The National Alliance for Public Charter Schools provided a lower estimate of about 6 percent.