Florida Gov. Ron DeSantis on Friday signed a legislature-passed bill to dissolve Walt Disney World's self-governing status in central Florida.
The law would eliminate the 55-year-old Reedy Creek Improvement District and several similar districts by June 2023. The measure allows those districts to be reestablished under circumstances.
It could have significant tax implications for Disney, which operates a series of theme parks in its 25,000-acre district.
"Don't worry, we have everything thought out," DeSantis said during a press conference in Hialeah. "Don't let anyone tell you that somehow Disney is going to get a tax cut out of this, they're going to pay more taxes as a result of that."
It came after Disney issued a critical statement about a DeSantis-backed bill, the Parental Rights in Education bill, that prohibits teachers from instructing about sexual orientation and gender identity topics to children under the third grade. Proponents of the measure said that teaching young children about such topics is inappropriate and tantamount to grooming.
"I truly believe we are an infinitely better and stronger company because of our LGBTQ+ community. I missed the mark in this case but am an ally you can count on—and I will be an outspoken champion for the protections, visibility, and opportunity you deserve," Disney CEO Bob Chapek said in a statement in reference to the law several weeks ago.
Disney also said the bill "should never have passed and should never have been signed into law," as the firm said it has a "goal" to get the law struck down or repealed.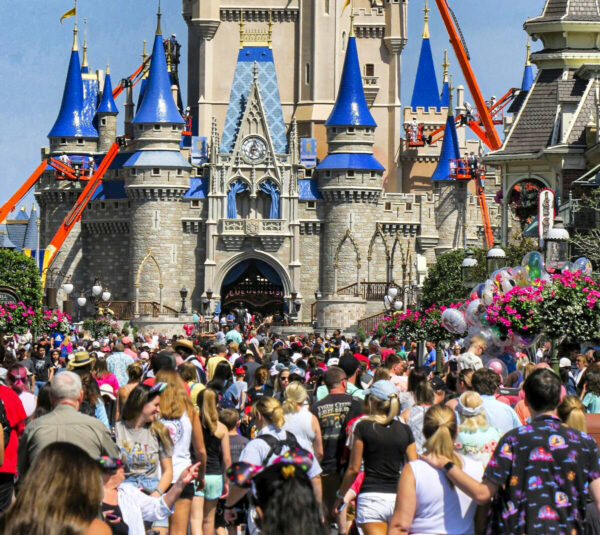 The Florida Senate passed the legislation on Wednesday, and the Florida House passed the bill a day later—mostly along party lines. Democrats, including officials in the White House, say they are opposed to the measure.
"I was very clear about saying, 'You ain't influencing me. I'm standing strong right here,'" DeSantis said on Friday, making a reference to Chapek's statement that Disney would work to repeal the bill. "So it doesn't matter. … No big deal. We signed the bill."
"Incredibly, they say, 'we are going to work to repeal parents' rights in Florida,'" he said in reference to Disney's corporate leadership. "And I'm just thinking to myself, you're a corporation based in Burbank, California, and you're going to marshal your economic might to attack the parents of my state. We view that as a provocation, and we're going to fight back against that."
DeSantis also said that Disney has said little or nothing about the Chinese Communist Party, one of the greatest violators of human rights in the world, even as it operates theme parks and sells products in the country.
Also on Friday, DeSantis signed a separate bill known as the "Stop WOKE Act," which he said is designed to block critical race theory and other forms of activism from workplaces and classrooms across the state.
Disney has not responded to a request for comment.