As courts and government officials across the nation relax voting rules in response to the pandemic, the nation's foremost electoral integrity group, True the Vote, is fighting to protect the sanctity of the ballot box in the Nov. 3 elections, its founder said in an exclusive interview.
"We are living in a blockbuster movie," Catherine Engelbrecht told The Epoch Times. "This is crazy, what's happening."
Engelbrecht is worried that authorities have gone too far in loosening election rules, using the occasionally deadly CCP virus, which that causes the disease COVID-19, as an excuse—all at the expense of electoral integrity.
The progressive left is pushing an effort nationwide to overturn state election laws that prevent fraud and abuse and to manipulate election procedures, she said.
But there are ways to fight back, Engelbrecht said.
"Just voting is not enough. You have to get on the field and serve in some way, if at all possible. Our mantra right now is vote early in person, call your party or a candidate, and get plugged into their ballot security program in any way."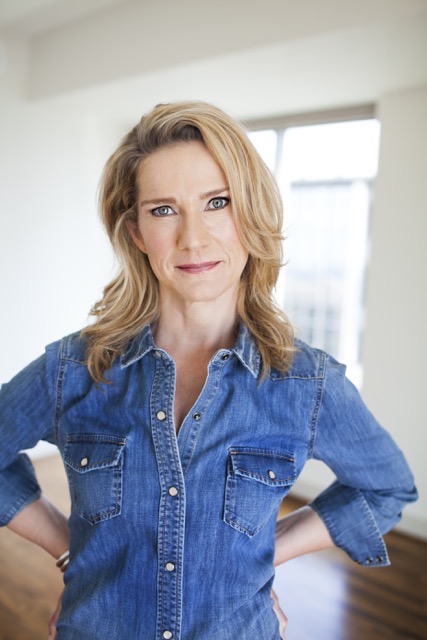 There are plenty of abuses in states across the nation, said Engelbrecht, singling out North Carolina's situation as an invitation to widespread voter fraud.
"In North Carolina, you can send an email to the board of elections and say you represent anybody you want and you want their ballot and you want it sent to a different address, and they'll do it and they take it all at face value. There's no requirement that there's any identifying information given, no standard, no proper protocol, you can just send an email and say you want somebody's ballot … [or] as many ballots as you want," she said. "It's crazy."
With 15 electoral votes out of the 270 needed to win the presidency, North Carolina is a key battleground state. President Donald Trump, a Republican, won 49.8 percent of the popular vote in the state in 2016, compared to the 46.2 percent won by Democrat Hillary Clinton, Ballotpedia reported.
Engelbrecht estimates her Houston-headquartered group has "probably trained over 10,000 volunteers, and not just in Texas." In the pandemic era, many of the training sessions have been conducted on Zoom, she said.
"We have election watchdogs all over the country."
True the Vote is also updating its YouTube channel daily, she added.
"True the Vote is all about the power of citizen engagement and recruiting, training, mobilizing citizens to take back the elections."
Founded in 2009, True the Vote describes itself as "the country's largest voters' rights organization." Its stated mission is to "empower and equip citizens to ensure that our election process is protected from fraud and exploitation."
Among its activities are acting as a watchdog, connecting volunteers "with the tools they need to engage in election work," as well as training volunteers in research techniques and for "support positions across the electoral process."
Its "Continue to Serve" initiative, which began earlier this year, encourages veterans and first-responders, who are used to serving their country, to get involved in taking back the electoral process for the people, she said.
"It's going really well," she said. "We've tremendous feedback and have touched millions of veterans."
Working with Intercessors for America, a Purcellville, Virginia-based ministry, True the Vote has enlisted religious congregations for its project called "Pray the Vote," which is described as "the largest interactive election prayer initiative in history."
Pray the Vote cites "the chaos and uncertainty surrounding the 2020 election [that] has brought worry and anxiety to many Americans nationwide," asking Americans "to unite in prayer" for the election through what it calls "an engaging online experience."
True the Vote has encountered many obstacles in its quest to protect the democratic process.
The group took on the federal government over the Obama administration's unconstitutional discrimination against it in the IRS targeting scandal and won. U.S. District Judge Reggie B. Walton signed a consent order in True the Vote's lawsuit against the defendant U.S. government in which the tax agency admitted wrongdoing.
"This ruling is a victory for all Americans," Engelbrecht said at the time. "Government cannot be allowed to run roughshod over the constitutional rights of American citizens."
Walton also found that True the Vote was entitled to a "bad faith enhancement" to its requested attorney's fees in the legal proceeding, after determining that there was "clear and convincing evidence necessary for a finding of bad faith on the part of" the IRS.
According to the group, the IRS, Department of Justice, FBI, Bureau of Alcohol, Tobacco, and Firearms, and Occupational Safety and Health Administration were "weaponized against True the Vote and its founder, Catherine Engelbrecht," to conduct 23 audits, investigations, and inquiries.
On Oct. 8, in a case called Lamm v. Bullock, the Supreme Court turned back True the Vote's emergency request to block Montana's Democratic governor, Steve Bullock, from requiring unsolicited mail-in-ballots be sent en masse to his state's voters. The group argued on behalf of voters that the existence of the COVID-19 pandemic didn't justify Bullock "setting aside numerous anti-fraud provisions of state election laws" by mandating universal mail-in voting for the general election.
Justice Elena Kagan, appointed by President Barack Obama in 2010, refused the application without explanation.
Hundreds of election-related lawsuits already have been filed across the United States and that many more are expected from the Democratic Party and its allies "who claim that COVID-19 justifies setting aside numerous anti-fraud provisions of state election laws," True the Vote argues.
"This litigation flood is likely to overwhelm the courts and the Supreme Court if the Supreme Court doesn't clearly and immediately reaffirm that only legislatures—not state officials or the courts—have the constitutional authority to adopt election laws by balancing election access with election integrity concerns, such as ballot fraud and a sudden deluge of mail ballots."
Despite the setback in the high court, Engelbrecht told The Epoch Times her group will fight on.
"One thing is for certain," she said. The left is "planning mass post-election litigation, if only evidenced by how they've played the game to this point and how many attorneys they're crowing about already having on retainer now.
"This is all about creating chaos. They're setting them up now to knock them down post-election and that specifically means litigating like a feeding frenzy," she said.
How True the Vote Recommends to Get Involved
"Just voting is not enough. You have to get on the field and serve in some way, if at all possible," says Engelbrecht. Her recommendations are:
Vote early
Vote in person
Contact your party or candidate and volunteer for their ballot security program
Be a poll watcher
Perform signature verifications
Observe the count at central ballot-counting offices
Contact True the Vote at its 24/7 multilingual, electoral integrity toll-free hotline at 855-702-0702 if you witness fraud (or by email at report@truethevote.org or on the hotline's website: truethevote.org/report-election-fraud