The raid of former President Donald Trump's Florida home signals that we're "close to the end of this nation as a constitutional republic," U.S. Rep. Louie Gohmert (R-Texas) told The Epoch Times and NTD on Aug. 11.
The interview, part of a special report on the FBI raid of Mar-a-Lago. is scheduled to air Aug. 12 at 9 p.m. on Epoch TV.
Gohmert, a Trump ally representing 12 counties in Texas since 2005, has been critical of the U.S. Department of Justice (DOJ) for not investigating widespread allegations of voter fraud after the 2020 presidential election.
But now, he says, the actions of federal law enforcement agents signal possible "irreparable harm" to the nation.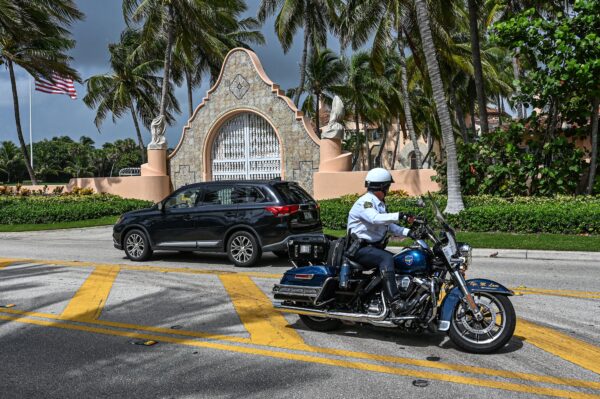 The only hope, Gohmert said, is if Republicans regain control of Congress in the Nov. 8 midterm elections. Then, he said, they should demand a full investigation, and pursue impeachment proceedings against those responsible for the raid.
"First, we'll beseech, then we'll impeach—that's what should be done," he said.
Targeting President Joe Biden for impeachment likely wouldn't be successful, said Gohmert, an attorney. But he questioned the actions of House Speaker Nancy Pelosi (D-Calif.), Senate Majority Leader Chuck Schumer (D-N.Y.), and Attorney General Merrick Garland.
"They have questions to answer," he said.
And the Florida judge who granted the search warrant "needs to be investigated and potentially removed from office," Gohmert said.
He compared the "outrageous" surprise raid on Trump's home to the actions of communist dictators.
"It's almost inconceivable that it would happen in the United States of America," Gohmert said. Agents spent about 10 hours in Trump's home while the former president was away, and removed boxes of materials.
"They're using the full power—illegally, I think, unconstitutionally—of the law to harass, intimidate, and try to push Trump out of the picture. They did this before he got elected. They did it for four years after he was elected. They were involved in the biggest coup attempt in American history. All of it was unsuccessful. So now they are desperate to try to keep President Trump from getting reelected."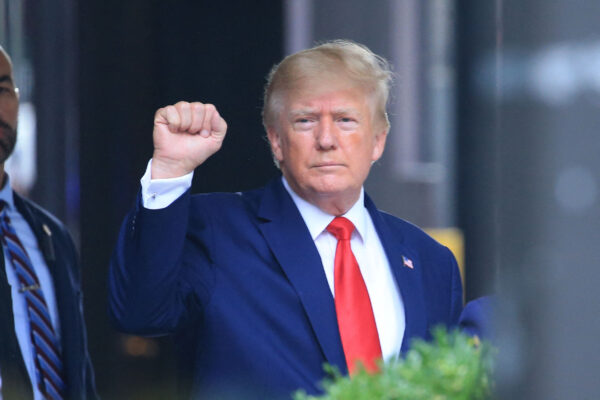 Trump has not formally announced a plan to run for president in 2024. But he has kept up a grueling schedule of political appearances around the country in recent weeks, and his Save America PAC makes daily requests for donations.
A Trump attorney told The Epoch Times that federal agents combing through rooms at Mar-a-Lago showed her a judge-ordered search warrant from a distance, but would not hand over a copy.
Since then, the warrant has been sealed. Garland said on Thursday that he personally approved the raid and that the DOJ has filed a motion to unseal the warrant.
"It was an effort to confiscate, but mainly intimidate," Gohmert declared.
"It is an entirely new thing for this constitutional republic. And it really does put our republic in grave danger. It may be irreparable harm. It depends on what happens going from here."
He added, "It's up to the next Congress."
Republicans would gain control of the U.S. Senate with a net gain of one seat. Political forecasters agree they're likely to pick up between one and three.
In the U.S. House of Representatives, all 435 seats—including Gohmert's—are up for reelection. Democrats have a 221-214 majority. Republicans need a net gain of 4 seats to take control.
Political forecaster Inside Elections predicts "a net gain of 12-30 seats for Republicans, with larger GOP gains possible."
In Palm Beach, crowds have gathered outside Mar-a-Lago around the clock, waving signs of support for Trump. Gohmert pleaded for them to remain peaceful, warning of the trend for federal agencies to brand Trump supporters as "domestic terrorists."
"This appears to be what they're wanting to do—just provoke conservatives to do something violent," Gohmert said.
Violence, he added, could lead to emergency changes to elections procedures that could make it easier for fraud.
"This is a dangerous thing," Gohmert said, noting "it could end our chance of getting the majority back in the House and Senate, and getting this thing back under control."
"Let's fight it out with words and in the courts," he urged.
But even with a Republican majority in Congress, elected officials will need to be "strong" and "aggressive," he said.
Most disturbing now is how the Department of Justice has been operating "in secret," Gohmert said.
"It's bad enough that we went through an election in 2020, where the Democrats would not allow any independent or Republican witnesses to see what they were doing," Gohmert said. "And now they carried that over into the DOJ.
"They turn off the cameras. They don't want anybody seeing what they're doing. If they've got nothing to hide, for heaven's sake, if they want any faith and confidence in the Department of Justice, they need to let people see what they're doing."
Federal agents told representatives at Mar-a-Lago to turn off cameras in the residence during the raid, one of Trump's attorneys told The Epoch Times.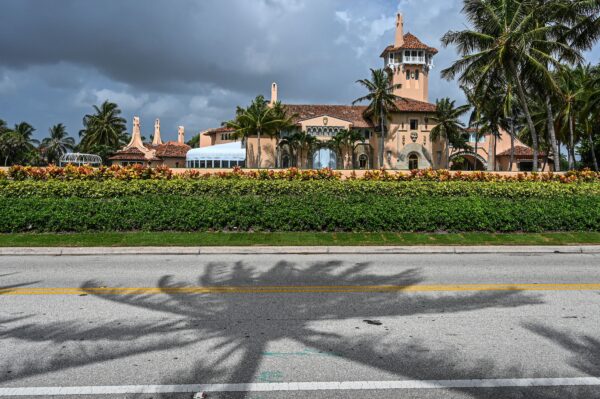 The assertion has been that Trump may have taken classified information when he left the White House.
"Don't lose sight of the fact that the president has full authority as president to declassify anything," Gohmert said.
And, also, Trump would have been unlikely to have personally packed boxes, selecting what to keep.
"So he probably didn't know what was in all those boxes," Gohmert said. "But still, if he says, 'I'm gonna declassify this—I'm taking it with me, so it's declassified,' then there's no case there."
What scares Gohmert the most is what the raid represents. Republics rarely last 200 years, he said. A study of history shows they're often destroyed from within by their leaders.
Could this signal the end of America? he wonders.
"The question is: Are we going to come away from the cliff and get back on track as a democratic republic?" he asked.
"We have got to get to the bottom of who is really calling the shots in this administration. Clearly, it's not Joe Biden; clearly, it's not Kamala Harris. We need to know who's running our country that we did not elect to run our country."