A New Mexico sheriff involved in investigating the movie set shooting involving Alec Baldwin says the matter is being treated as a criminal investigation.
"I'd be careful using the word 'accident,'" Sante Fe County Sheriff Adan Mendoza said during a Fox News interview on Oct. 28. "This is obviously a tragedy and it was avoidable, so right now, it's a criminal investigation."
During the filming of a scene in the western drama "Rust" last week, Baldwin fired a gun that he allegedly believed wasn't loaded, killing cinematographer Halyna Hutchins and injuring director Joel Souza. Baldwin hasn't been charged in the case, and he's since issued few public statements about the matter.
It isn't clear whether charges will be filed against Baldwin or anyone else, Mendoza said, noting that the investigation is still in its early stages.
He added that "we haven't ruled anybody out in regards to charges in this case. It's still an active investigation and we're still gathering statements and facts."
Individuals who are being scrutinized by authorities include set armorer Hannah Gutierrez-Reed, assistant director David Halls, and Baldwin himself, Mendoza confirmed.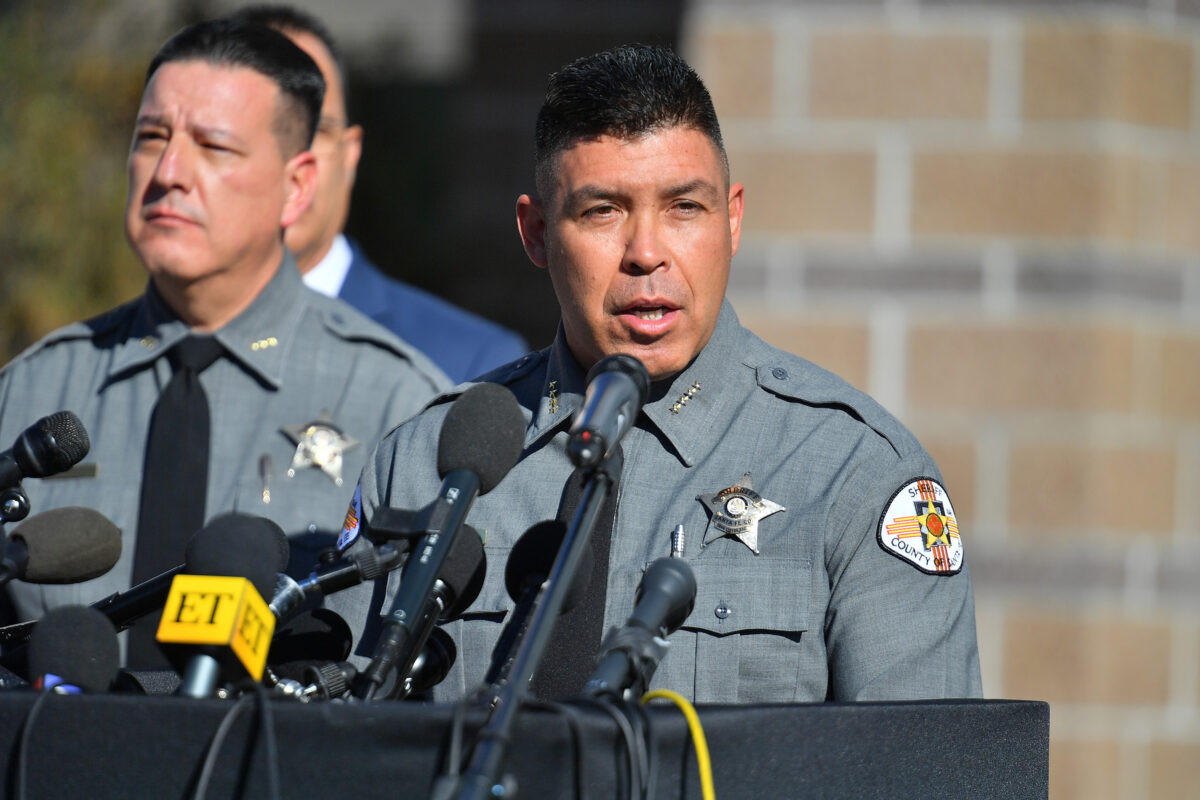 About a day earlier, Mendoza and other officials announced during a news conference that they had recovered hundreds of rounds of ammunition from the movie set. They have recovered the spent shell casing for the bullet that's believed to have struck Hutchins as well as the actual lead projectile from Souza's shoulder.
Mendoza said that ammunition found on the set included a "mix of blanks, dummy rounds, and what we are suspecting [are] live rounds."
The type of gun used in the shooting was identified by Mendoza as a Pietta Long Colt .45 revolver. Meanwhile, the bullet and other evidence will be sent to the FBI crime lab in Virginia for further analysis, he said on Oct. 27.
"There was other ammunition in the gun that we believe was fired by Mr. Baldwin. As of right now, there were three firearms that were located on the set within close proximity to the incident," he said, adding that officials are attempting to determine when the firearm was loaded before it was given to Baldwin.
In a statement posted on Twitter last week, Baldwin said he's cooperating in the investigation and offered his condolences to Hutchins's family. On Oct. 28, the 63-year-old actor retweeted an article from The New York Times with the headline, "Gun Handed to Alec Baldwin Was Not Thoroughly Checked."
An affidavit filed on Oct. 27 said that Gutierrez-Reed told officials on the day of the shooting that she checked the gun's ammunition, adding there were never live rounds on the set.