One of the largest U.S. Postal Service (USPS) workers' unions announced it would endorse presumptive Democratic nominee Joe Biden for president and Sen. Kamala Harris (D-Calif.) for vice president.
The National Association of Letter Carriers (NALC) said in a statement Friday that "on behalf of nearly 300,000 active and retired letter carriers, we are proud to endorse Vice President Joe Biden and Kamala Harris to lead this country as president and vice president."
"Vice President Biden is – was – and will continue to be – a fierce ally and defender of the United States Postal Service (USPS), letter carriers, and our fellow postal brothers and sisters," it added. "NALC's endorsement and our support come down to Joe's steadfast support of us and his unwavering dedication to improving the lives of all working people throughout this great nation."
It came after President Donald Trump said he opposes funding to the USPS pushed by Democrats in their latest funding package.
But on Friday, the president told a news conference that he would agree to the $25 billion in funding if Democratic lawmakers make concessions.
"Sure, if they give us what we want," Trump said in response to a question asking about it at a news briefing, adding that Democrats are "blocking" aid for Americans after talks stalled last week.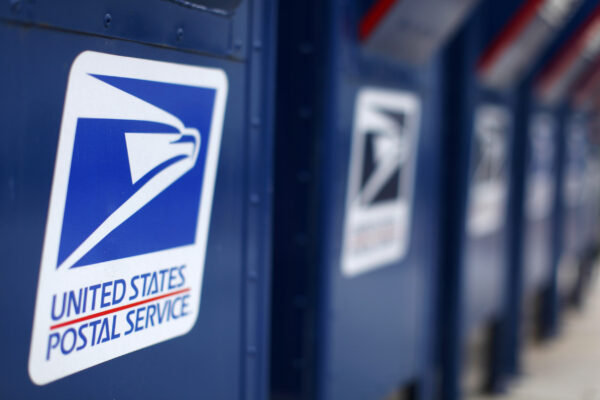 Previously, the president said that mass mail-in voting could lead to voter fraud.
"Now they need that money in order to have the Post Office work so it can take all of these millions and millions of ballots. Now, in the meantime, they aren't getting there. By the way, those are just two items," Trump told Fox News this week. "But if they don't get those two items, that means you can't have universal mail-in voting, because they're not equipped to have it."
Democrats have claimed that Trump is trying to rig the election with his recent statements about the USPS.
And the union said that its decision to endorse the former vice president is in part due to what "we have seen from the current administration with regards to the Postal Service."
"This pandemic threatens the very survival of USPS," NALC said. "Yet, while postal employees are on the front lines providing essential services to the public every day, the current administration refuses to provide the necessary financial relief that would strengthen the agency during this pandemic."
COVID-19 talks are expected to restart in September when members of Congress return to Washington.