Several people were arrested Wednesday night at a protest in New York City following a decision not to charge any officers in the death of Daniel Prude.
People took to the streets of Brooklyn after New York Attorney General Letitia James announced on Tuesday that no officers would be indicted in connection with a March 2020 incident, in which Prude died in Rochester city after officers put him in "spit hood" designed to protect police.
Around 300 police officers responded to the protest on Wednesday, according to the New York Post, citing police and witnesses. The outlet reported that at least nine people were arrested, with witnesses saying that, at one point during the demonstration, several protesters began spray-painting a cab and attacking pedestrians. One of the photos from the scene shared on social media shows officers restraining an unidentified individual.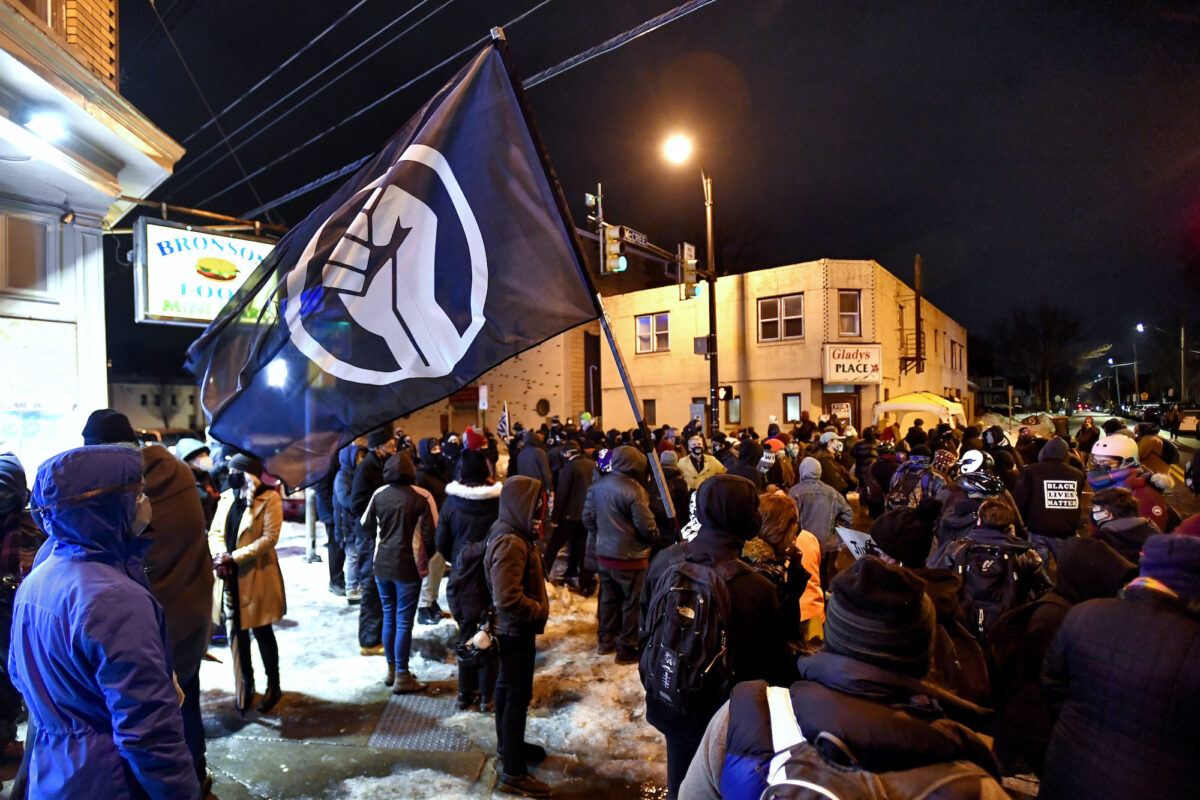 A New York grand jury on Feb. 23 voted against indicting police officers on charges related to the death of Prude, who was pronounced dead a week after his arrest on March 23, 2020.
Prude's relatives had called the police for help when he was suffering a mental episode. Officers found him running naked in the street. He initially complied when officers asked him to put his hands behind his back to be handcuffed. Later, Prude sat up and began spitting at the officers while saying he had contracted the CCP (Chinese Communist Party) virus, also known as the novel coronavirus.
Officers put a spit guard on Prude and pinned him to the ground face down for about two minutes to restrain him, after which he stopped breathing. Prude received CPR on the scene and was taken to hospital. He died seven days later after being taken off life support.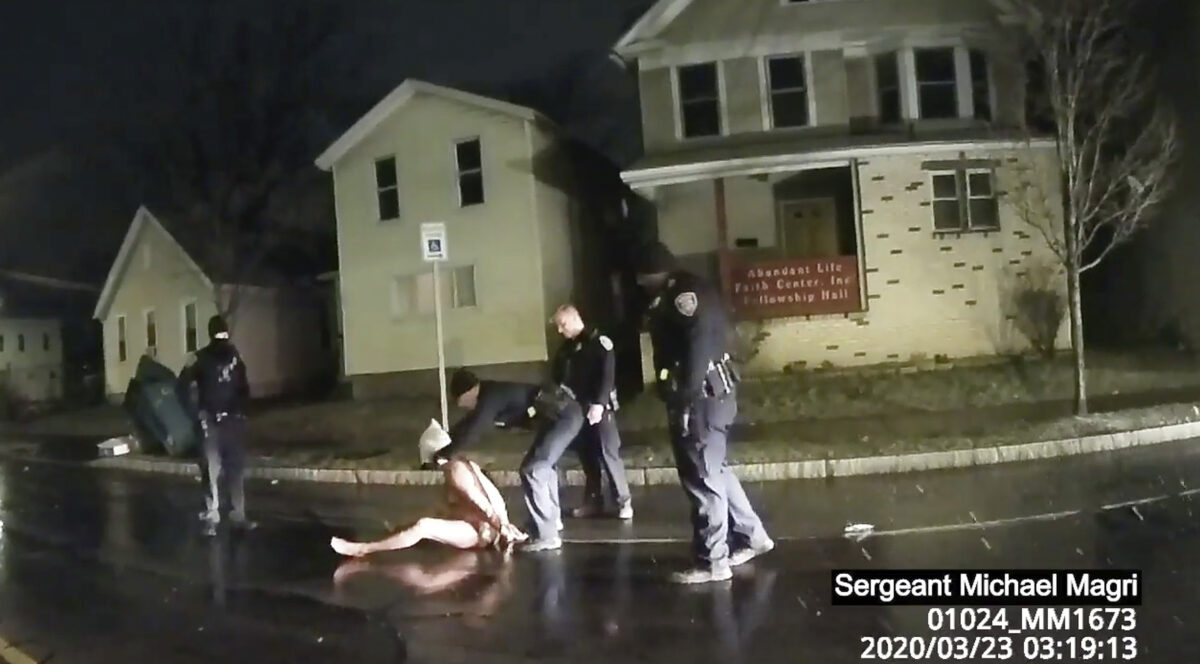 A medical examiner concluded that Prude's death was a homicide caused by "complications of asphyxia in the setting of physical restraint." The report lists excited delirium and acute intoxication by the recreational drug phencyclidine, or PCP, as factors contributing to his death.
James said in a Twitter post Tuesday that her office concluded there was enough evidence around Prude's death to present the matter to a grand jury, but that it ultimately wasn't able to make a convincing enough case that the officers had committed a crime.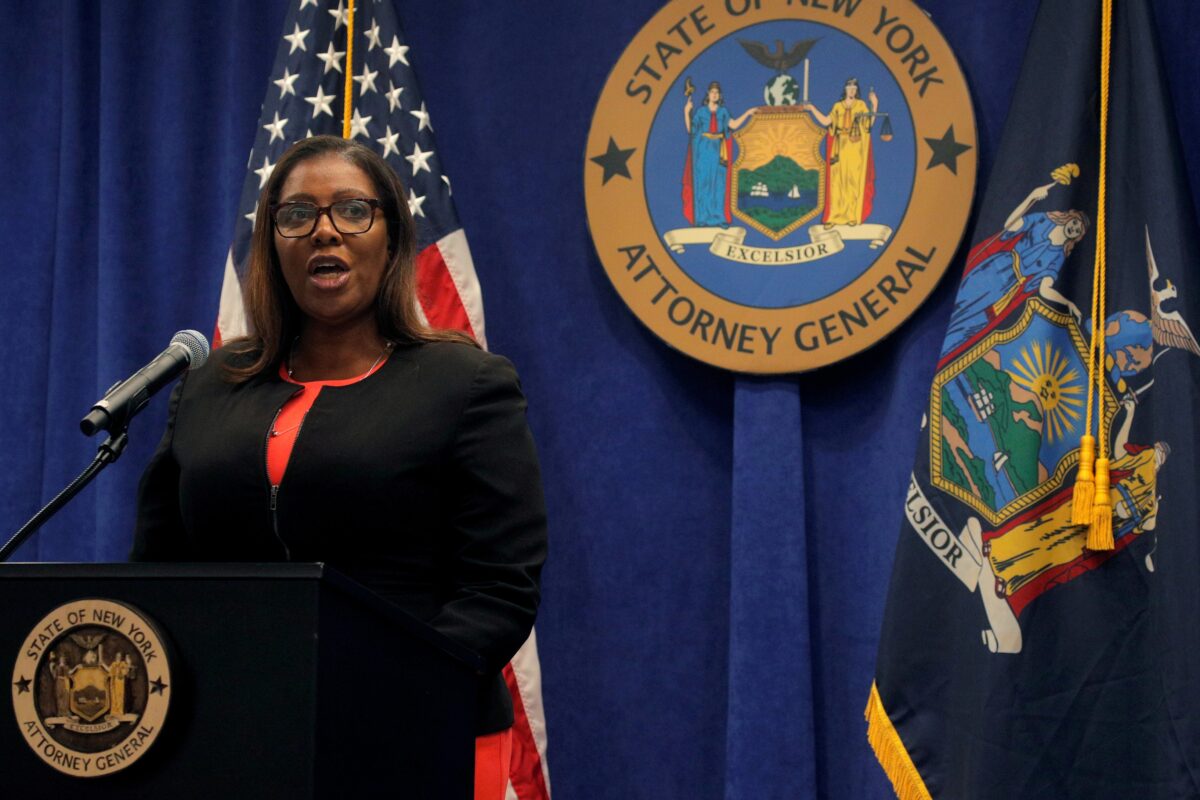 "While I know that the Prude family, the Rochester community, and communities across the country will rightfully be devastated, we have to respect this decision," James wrote. "The current laws on deadly force have created a system that utterly failed Mr. Prude and so many others before him."
"Daniel Prude was in the throes of a mental health crisis, and what he needed was compassion, care, and help from trained professionals," she added. "Serious reform is needed in the Rochester Police Department and our criminal justice system as a whole."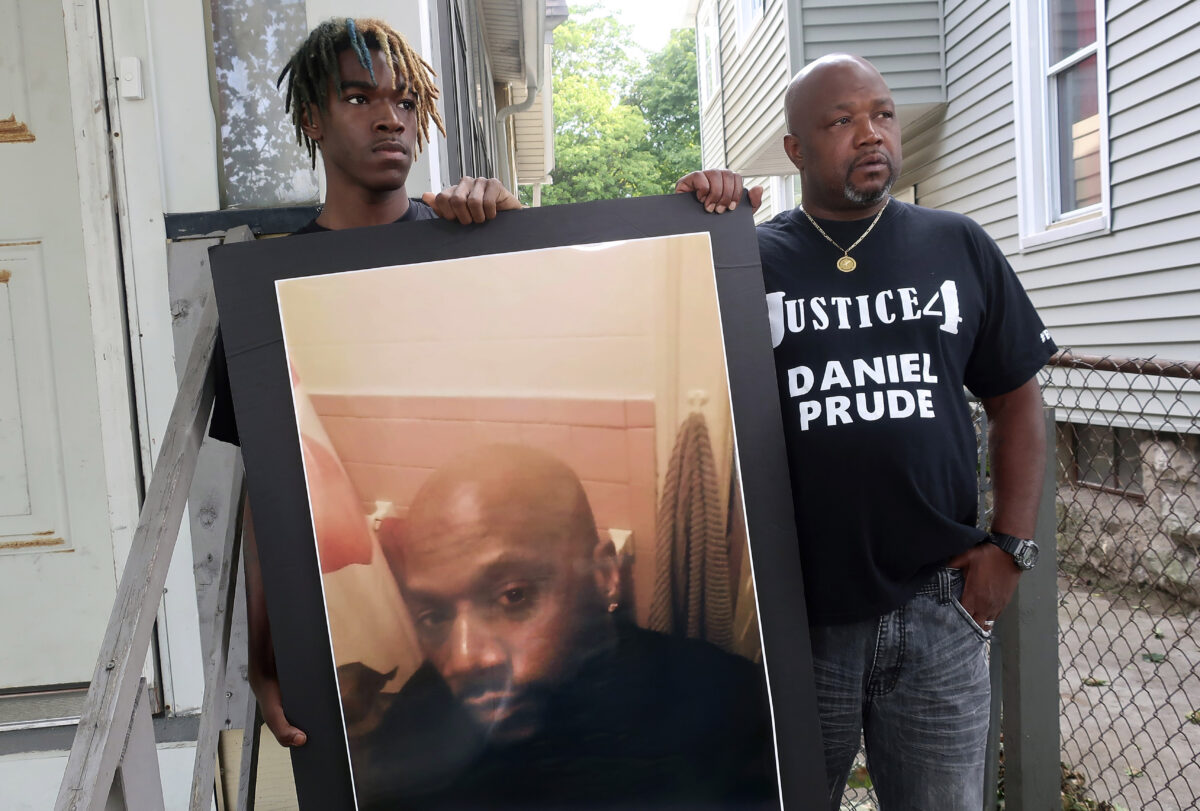 The seven officers involved in Prude's death were suspended by the mayor of Rochester, New York, after Prude's death became public.
According to Rochester police chief Cynthia Herriott-Sullivan, they will all remain on leave pending the outcome of an internal investigation.
The Epoch Times has reached out to the Rochester Police Department for comment.
Isabel van Brugen, Mimi Nguyen Ly, and The Associated Press contributed to this report.