The judge presiding over Kyle Rittenhouse's trial has warned potential jurors against relying on media reports, asserting journalists have been "irresponsible and sloppy" in reporting on cases he's heard.
"I'm not bashing anybody, but I am going to talk about what you need to do, what you need to be thinking about if you are picked to hear this case, and how much reliance you can put on things that may be just sloppy, which is a vast amount of it," Kenosha County Circuit Court Judge Bruce Schroeder told potential jurors as the trial got underway on Monday.
"Some of it that is deliberately biased that's out there, and sometimes from respectable media outlets. But that's the price we pay for having a free press because we value that, but we also value having a fair trial," he added.
Schroeder also said the First Amendment guarantees a free press but that it also leads to "a lot of irresponsible and sloppy journalism."
"This is not an attack on the media. I've read things about this case that were perfect, perfectly stated what had happened in this court. And there were things, I think 'was I in the courtroom when that happened?'" he said.
Schroeder, who has held his position since 1983 and is officially nonpartisan, is presiding over the trial of Rittenhouse, a teenager accused of killing two and wounding another during chaotic events in Kenosha, Wisconsin, last year.
Video footage showed Rittenhouse in the city carrying a gun, saying he wanted to help protect businesses from rioters. But he later became engaged in confrontations with protesters, including one who witnesses said approached him and another video showed a protester trying to grab his firearm.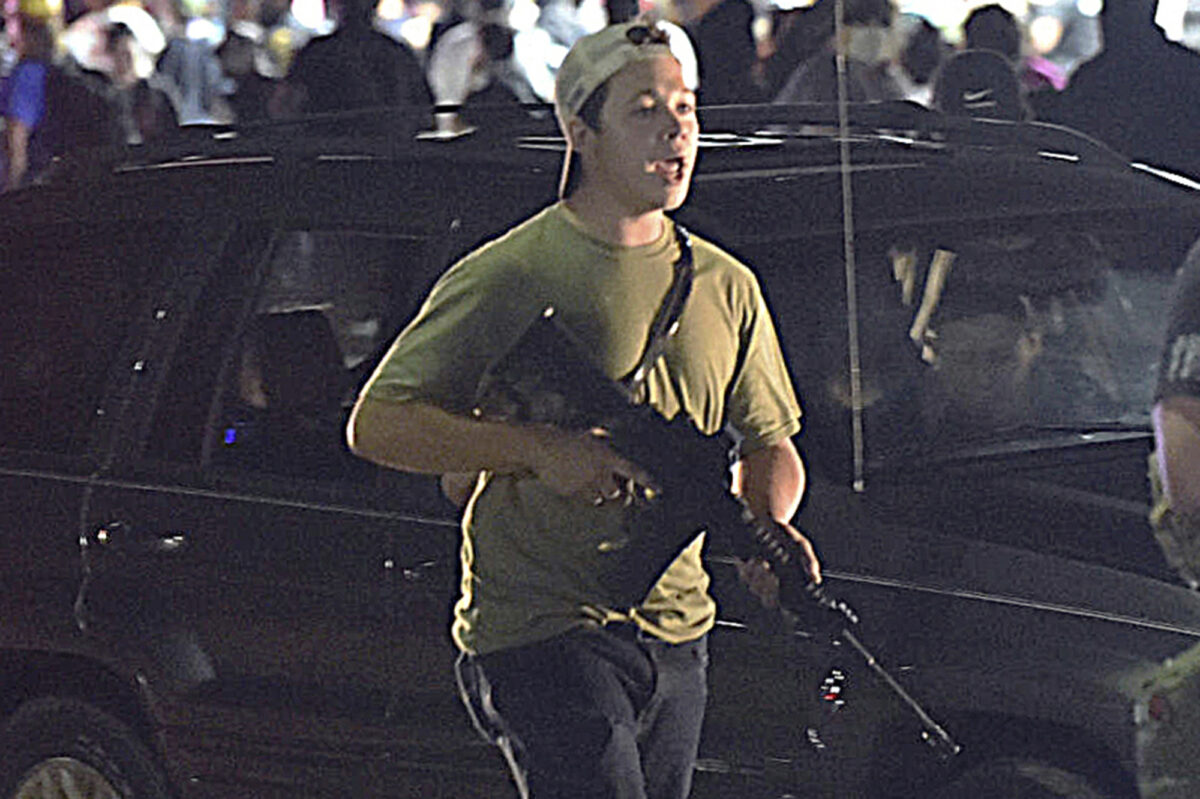 The men allegedly shot by the defendant can be referred to as rioters during the trial, not victims, the judge previously ruled.
Jurors were selected in a single day in the high-profile trial, which will see a jury decide on charges including first-degree homicide.
Opening arguments began on Tuesday morning.
Prosecutors alleged Rittenhouse's actions did not fall under the legal definition of self-defense.
"The only person who killed anyone is the defendant, Kyle Rittenhouse," Thomas Binger, a prosecutor, told jurors.
Defense lawyers say the men Rittenhouse is accused of shooting were armed, one with a chain and another with a skateboard.
The first man to approach him, Joseph Rosenbaum, "was the one who lit the fuse that night," defense lawyer Mark Richards said, adding that "The defendant believed the amount of force he used or threatened to use was necessary to prevent or terminate the interference and that his belief was reasonable.""