Democratic presidential nominee Joe Biden will not interfere with the federal investigation into his son, an adviser claimed on Sunday.
"Joe Biden will not run the White House as a family business, as President [Donald] Trump has. And he will not interfere in decisions made by senior leadership at the Department of Justice," Sen. Chris Coons (D-Del.), a friend and adviser to Biden, said on NBC's "Meet the Press," speaking of a hypothetical Biden administration.
Hunter Biden is under investigation by the U.S. Attorney's Office in Delaware.
Republican members of Congress have urged Attorney General William Barr to appoint a special counsel for the probe, so a potential Biden administration couldn't shut it down before it reaches its conclusion.
"This investigation is critical to defending the integrity of our republic and ensuring a potential Biden administration will not be the subject of undue foreign interference," Rep. Ken Buck (R-Colo.) wrote to Barr this month.
Asked whether there needs to be some kind of protection, such as a special counsel or retaining the U.S. attorney in Delaware and making it clear publicly he won't be interfered with, Coons said that "either of those options may well work."
The Biden team hasn't responded to requests for comment on the Hunter Biden situation. Both Joe Biden and his wife refused to answer questions last week about the matter.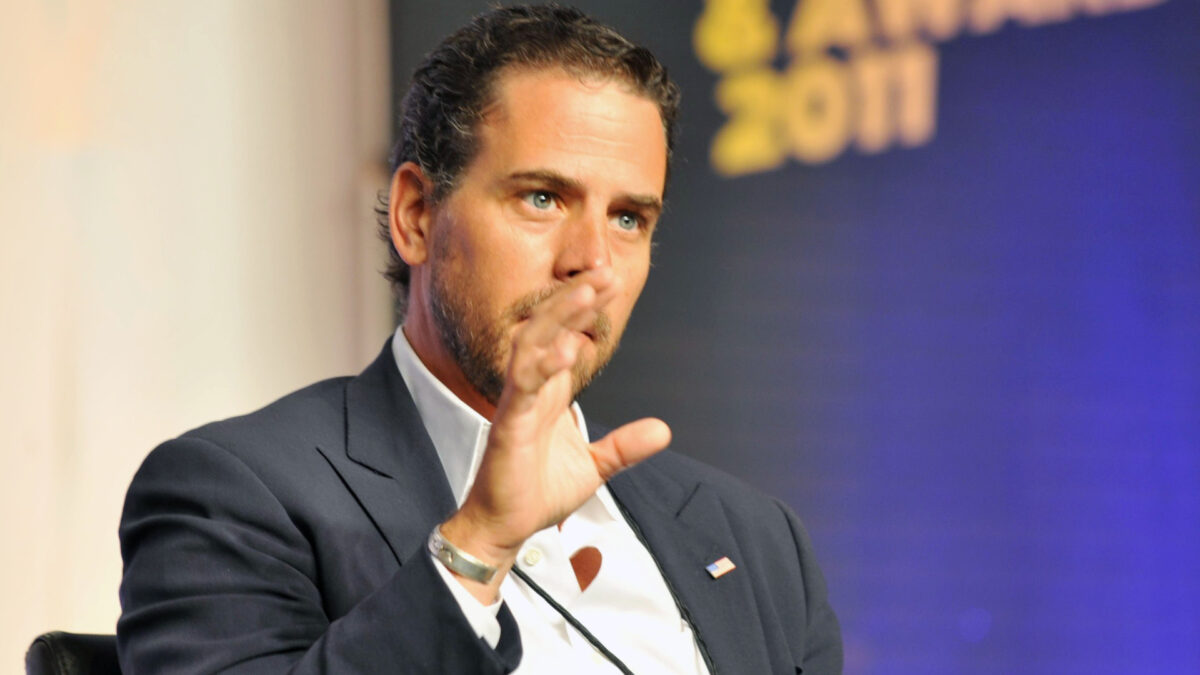 Rep. Cedric Richmond (D-La.), Biden's chosen senior adviser, echoed Coons on CBS' "Face the Nation" when asked whether a special counsel should be appointed.
"Joe Biden has said over and over again during the campaign … that he wants an independent Department of Justice, unlike what we've had for the last four years, in that he will trust that Department of Justice to do their job. And he's not going to meddle with the Department of Justice," he said.
"Hunter Biden issued his own statement, and I think the statement speaks for itself," he added.
Hunter Biden said last week that he learned for the first time that "the U.S. Attorney's Office in Delaware advised my legal counsel, also yesterday, that they are investigating my tax affairs."
"I take this matter very seriously but I am confident that a professional and objective review of these matters will demonstrate that I handled my affairs legally and appropriately, including with the benefit of professional tax advisers," he said in the statement, which was released by Joe Biden's team.
The team also issued a brief statement from the elder Biden saying the former vice president "is deeply proud of his son, who has fought through difficult challenges, including the vicious personal attacks of recent months, only to emerge stronger."
Trump has repeatedly called for a probe of Hunter Biden, citing his overseas business dealings while his father was vice president during the Obama administration. Trump said over the weekend that Barr should have disclosed before the Nov. 3 election to the American public that the younger Biden was under investigation.
"Joe Biden lied on the debate stage," Trump said on Sunday. "He said 'there's nothing happening, nothing happening,' and Bill Barr should have stepped up."