The Israeli military is currently updating plans for a prospective military strike on Iranian nuclear sites and may act without U.S. support, Israeli Defense Minister Benny Gantz says.
Speaking to Fox News last week, Gantz said the Israeli Defense Force has identified targets inside Iran that could allegedly be used to develop nuclear weapons.
"If the world stops them before, it's very much good. But if not, we must stand independently and we must defend ourselves by ourselves," Gantz said in the interview, showing an apparently classified target map that revealed Hezbollah missiles and civilian infrastructure along the Lebanon-Hezbollah border.
"This is a target map. Each one of them has been checked legally, operationally, intelligence-wise, and we are ready to fight," Gantz said.
While President Joe Biden has suggested that he would lift sanctions on Iran and return to the 2015 nuclear accord, known as the Joint Comprehensive Plan of Action (JCPOA), that could place him at odds with Israeli leadership, Gantz said in the interview.
"The American policy should be American policy, and Israeli policy should stay Israeli policy," Gantz said.
Israeli Chief of Staff Aviv Kochavi previously said that since the beginning of 2020, Israel has struck about 500 Iranian-connected sites inside Syria; Biden in late February authorized an airstrike in Syria.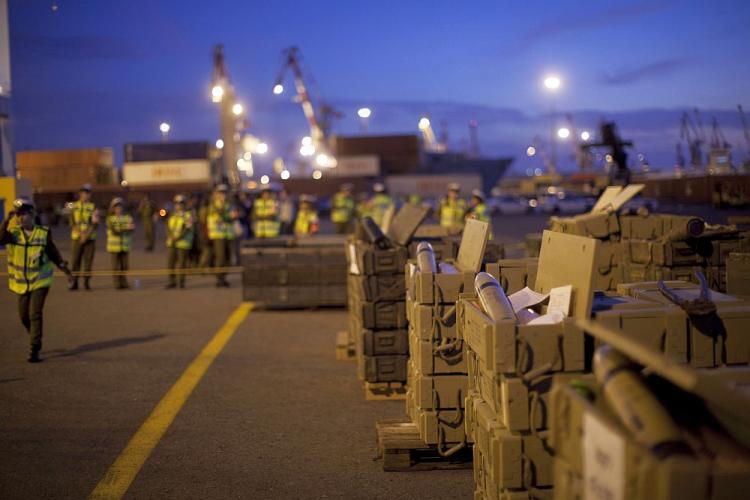 Separately, last week, Prime Minister Benjamin Netanyahu stated that Israel will work independently, echoing Gantz's remarks, to prevent Iran from developing nuclear weapons.
"I will do everything in my power to prevent Iran from getting nuclear weapons, and so far, we've been successful," Netanyahu said.
Iranian Defense Minister Amir Hatami on March 7 responded to Gantz's and Netanyahu's comments, asserting that Tehran would destroy the Israeli cities of Tel Aviv and Haifa.
"Sometimes, the Zionist regime [Israel] out of desperation makes big claims against the Islamic Republic of Iran to allegedly threaten it while this regime knows and if it doesn't know, it must know that if it does a damn thing, we will raze Tel Aviv and Haifa to the ground," Hatami proclaimed, according to the Tehran Times.
"Iran has all the dimensions of power to maintain the stability of the country, and one of the salient features of the soft power of the Islamic Republic, which has various components, is the axis of resistance," he said.
Netanyahu spoke with Vice President Kamala Harris on March 4. According to a readout from Harris's office, the two officials agreed to continue cooperating on the Iran nuclear program "and the regime's dangerous regional behavior."