More than 500 U.S. federally funded scientists have been flagged over suspected financial ties with China and other foreign adversaries, the National Institutes of Health says.
As of this month, the federal health agency has reached out to 90 institutions that receive government grants, regarding 200 researchers. It also has removed 100 from the "NIH ecosystem" through resignation, termination, premature retirements, or internal debarments, according to Michael Lauer, deputy director for extramural research at the NIH.
The biggest challenge is simply "the workload of dealing with a very large number of cases," he added.
"Each of these requires a tremendous amount of work to figure out what exactly has been happening and to work carefully with the institution to figure out what's been going on," Lauer said at an April 22 Senate committee hearing that focused on foiling Chinese efforts to exploit U.S. biomedical research advances.
One scenario that Lauer highlighted is when scientists set up a laboratory in China to do the same work for the Chinese regime that U.S. taxpayers are funding in the United States.
In others, the researchers may have a business in China that leverages findings from NIH-sponsored research—which is "a clear conflict of interest." A third, according to Lauer, is when scientists claim to be dedicating 100 percent of their time on their U.S. research "when, in fact, they are spending 50 to 60 percent of their time in China."
"So they are lying about how they're spending their time, and that kind of a blatant lie affects the credibility and the integrity of the entire enterprise," he said.
The Justice Department has opened dozens of cases against researchers in a bid to cut down the influx of Chinese theft of U.S. intellectual property.
On the day of the hearing, a math professor at Southern Illinois University–Carbondale was indicted for concealing Chinese government aid and working for a Chinese state university, while defrauding the National Science Foundation of $151,099 in grants.
A few days earlier, a hospital researcher at an Ohio children's hospital was sentenced to 33 months in prison for selling trade secrets to China. Zhou Yu admitted last December to stealing at least five trade secrets related to exosomes, small sacs of fluid from cells that have seen increasing use in drug and cancer treatment. His co-conspirator was his wife, Chen Li, 48, who also worked as a researcher at another lab in the facility.
The couple received funding from Chinese authorities and had a company in China to sell exosome "isolation kits" developed from research data they stole.
"Our enemies can capitalize on the billions of dollars that American taxpayers invest every year to beat us to the punch on the next game-changing technology to save lives or cause unimaginable harm. Because they know it's easier to get to home base when you steal your way to third," Sen. Richard Burr (R-N.C.) said at the April 22 hearing.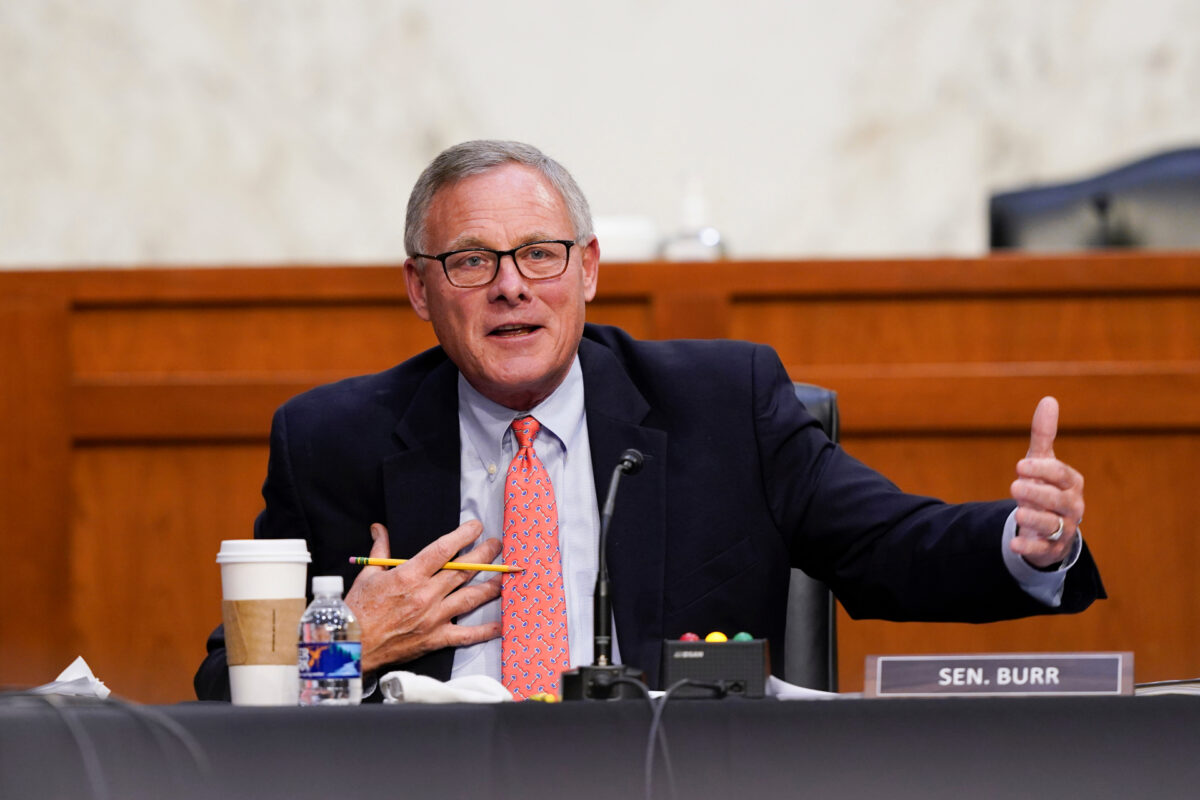 Burr expressed concerns about the lack of a "single entity" tasked with identifying rule breakers. In the case of the Illinois math professor, NIH wasn't informed of the researcher's affiliation with China, even though he had been on payroll at a Chinese university since 2018.
Lauer, in response, said that universities "are ultimately responsible" as the grant recipient. Last year, the Van Andel Research Institute in Michigan reached a $5.5 million settlement with federal authorities, who accused the organization of not properly disclosing Chinese grants that two of its researchers had received.
He said that 10 percent of cases come to the agency's attention because of self-disclosures.
In 2019, the CEO and five other senior staff members of Moffitt Cancer Center in Florida resigned after an internal review uncovered their participation in the Thousand Talents Program, a Chinese recruitment plan designed to attract top scientists and engineers to work in China.