FBI agents on Tuesday were at a home in Washington, D.C., and a townhouse in New York City, both connected to Russian oligarch Oleg Deripaska, to carry out "law enforcement" actions.
FBI officials would not provide any additional information about the circumstances surrounding their presence at either property or any information about potential investigations involving Deripaska.
A representative for Deripaska told reporters that the searches were "connected to U.S. sanctions" and were carried out on the basis of two court warrants, adding that the two properties didn't belong to Derispaska but belonged to relatives.
Deripaska was one of seven Russian oligarchs sanctioned by the Treasury under the Trump administration in April 2018. The sanctions prevent Deripaska from doing business or owning property in the United States.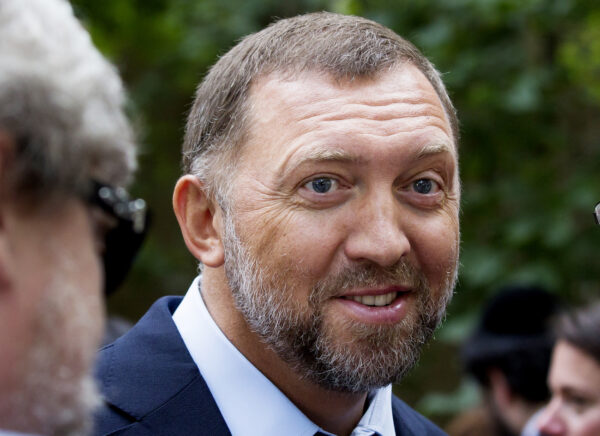 Then-secretary Steven Mnuchin cited Russia's engagement in a range of "malign activity" around the world as reason for the sanctions. "Russian oligarchs and elites who profit from this corrupt system will no longer be insulated from the consequences of their government's destabilizing activities," Mnuchin said at the time.
The Treasury Department said in 2018 in imposing sanctions on Deripaska that he "has been investigated for money laundering, and has been accused of threatening the lives of business rivals, illegally wiretapping a government official, and taking part in extortion and racketeering."
"There are also allegations that Deripaska bribed a government official, ordered the murder of a businessman, and had links to a Russian organized crime group," the department said.
In June, Deripaska lost a lawsuit to overturn the sanctions.
An FBI spokesperson said agents were carrying out "court-authorized law enforcement activity" at a multimillion-dollar mansion in Washington, D.C.
In New York City, an FBI spokesperson said agents were carrying out a "law enforcement operation related to an ongoing investigation" in Manhattan's Greenwich Village neighborhood at a three-story townhouse connected to Deripaska.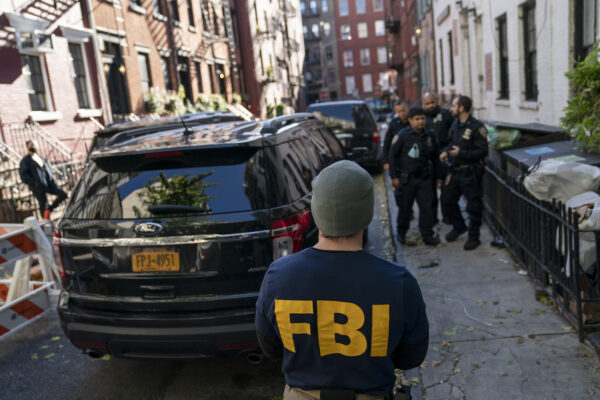 Deripaska owns part of the giant aluminum producer Rusal, via his stake in its parent company En+ Group. The Trump administration previously dropped sanctions against both companies but kept them on Deripaska. The Treasury said at the time that the companies "have committed to significantly diminish Deripaska's ownership and sever his control."
The Epoch Times previously published a lengthy news analysis in November 2018 outlining Deripaska's links to multiple FBI figures, as well as former British spy Christopher Steele, and former Trump campaign chairman Paul Manafort, in the context of the FBI's and Robert Mueller's probe into alleged Russian interference in the 2016 presidential election.
The Associated Press and Reuters contributed to this report.