Sen. Lindsey Graham (R-S.C.) defended New York Gov. Andrew Cuomo's right to due process, saying he believes all sexual assault allegations should be treated the same, whether toward Democrats or Republicans.
Graham cited the treatment of conservative Supreme Court Justice Brett Kavanaugh by Senate Democrats during his confirmation hearing.
"Well, here's what I would tell my Democratic colleagues to do: follow the Republican model. We had a Republican nominee for the Supreme Court to be accused of something, the day before we voted, the moment before we voted. We could have gone ahead saying this was too late, you sat on it, you didn't tell us, this is not fair. [Instead] we stopped the entire damn process," Graham told Sean Hannity of Fox News.
"We had days and weeks of hearings, we had another FBI investigation, we took it seriously. And what should you do as Democrats regarding Cuomo? Do exactly what Republicans did, call for an independent investigation, take it seriously," Graham added.
Graham was referring to the sexual assault accusation brought against Kavanaugh days before his confirmation hearing in 2018, in which Christine Blasey Ford accused Kavanaugh of a drunken attack at a 1982 party.
Kavanaugh was nominated by President Donald Trump and, after being cleared of the charge of assault, was confirmed to the U.S. Supreme Court in October 2018 with a 50-48 vote.
At the time, Senate Democrats spoke out consistently against Kavanaugh and the Republicans supporting his nomination.
Senate Majority Leader Chuck Schumer (D-N.Y.) said at the time: "I think the allegations by Professor Ford are extremely credible … She didn't do it on a whim. I don't think she did it for political reasons."
"Sen. Feinstein did the right thing because when a woman is abused it is her prerogative as to how, where, why, when, and if at all it should come out," Schumer said.
Graham said by House and Senate leaders remaining relatively quiet about the allegations against Cuomo, they are displaying a double standard.
"You're now giving Cuomo a complete pass. Schumer went on the floor of the Senate day in and day out accusing all of us Republicans of supporting the sexual assault. Have you heard him say one word about this? So the double standard is pretty obvious," said Graham.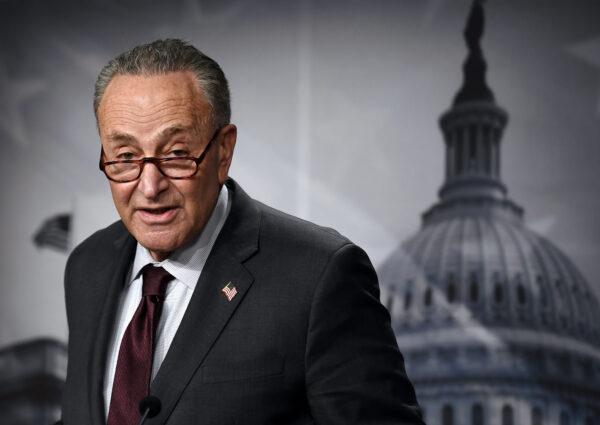 While Schumer has said very little about the accusations against Cuomo, Allison Biasotti, Schumer's spokesperson, said in a recent statement that Cuomo should be investigated.
"Sen. Schumer has said many times that sexual harassment is never acceptable and must not be tolerated and that any credible allegation should be thoroughly investigated," Biasotti said.
Since the first allegation against Cuomo two weeks ago, a third woman came forward this week with harassment allegations against him.
The 63-year-old governor is facing increasing calls to resign following the sexual harassment allegations, which come at a time when he's facing intense scrutiny over how his state handled the COVID-19 pandemic.
"The pattern of sexual harassment and predatory behavior by Governor Cuomo is unacceptable, and I believe the women coming forward," New York City Councilman Antonio Reynoso said on Twitter.
New York state Sen. Alessandra Biaggi, a Democrat, called for Cuomo's resignation in a Twitter post on Feb. 27.
"As a New Yorker, a legislator, Chair of the Senate Ethics and Internal Governance Committee, and a survivor of sexual abuse, I am calling for Governor Cuomo to resign," Biaggi wrote.
Isabel Van Brugen contributed to this report.