Two top Department of Homeland Security (DHS) officials are ineligible to serve in their roles, a government watchdog said on Friday.
The Government Accountability Office (GAO) said the line of succession outlined under the Vacancies Reform Act was improperly altered after DHS Secretary Kirstjen Nielsen resigned last year.
Kevin McAleenan took the top spot following the resignation, leading eventually to Chad Wolf becoming acting secretary and Ken Cuccinelli becoming acting deputy secretary.
"Because the incorrect official assumed the title of Acting Secretary at that time, subsequent amendments to the order of succession made by that official were invalid and officials who assumed their positions under such amendments, including Chad Wolf and Kenneth Cuccinelli, were named by reference to an invalid order of succession," GAO's general counsel Thomas Armstrong wrote in the report.
GAO is an independent, nonpartisan agency that works for Congress and is sometimes called the "congressional watchdog."
The agency is tasked with examining how taxpayer dollars are spent.
The opinion is not binding.
GAO did not review the legality of other actions taken by Wolf and Cuccinelli, instead referring the matter to the DHS inspector general for review.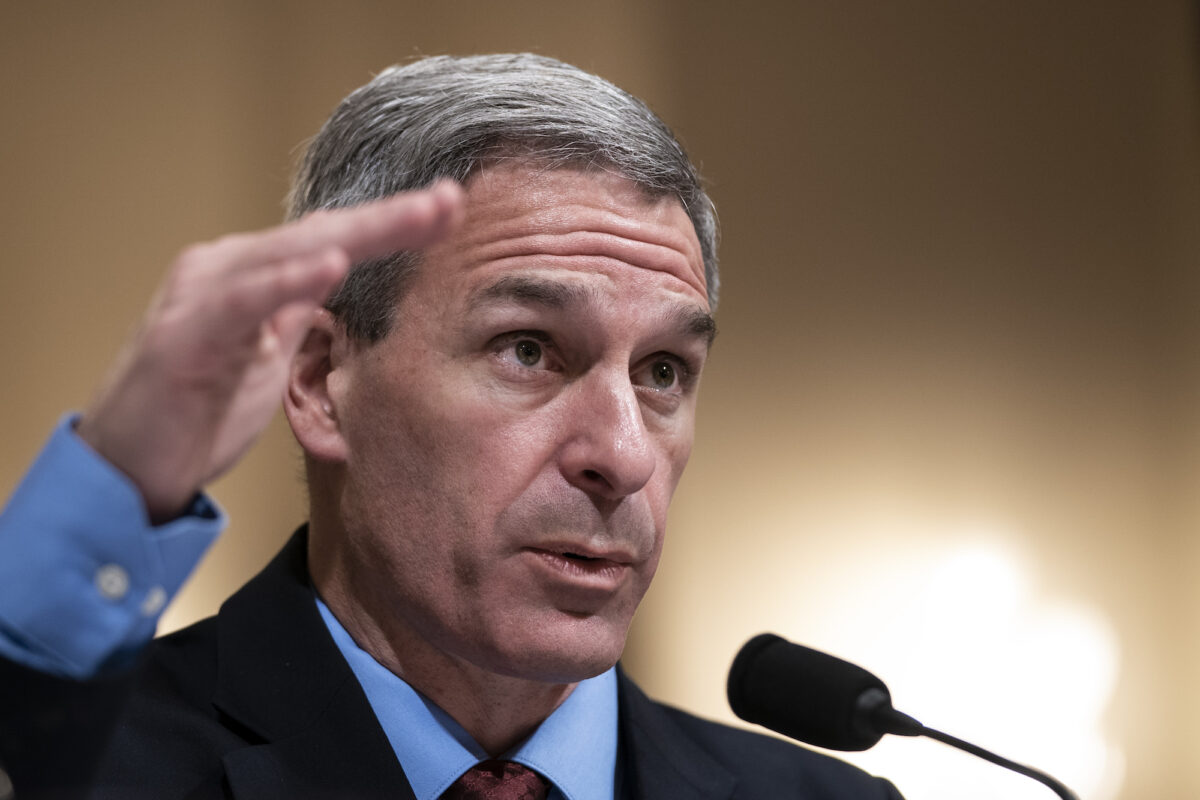 The examination of the order of succession commenced due to requests from House Homeland Security Chairman Bennie Thompson (D-Miss.) and acting House Oversight Chairwoman Carolyn Maloney (D-N.Y.).
In a joint statement, the Democrats called GAO's report "damning."
The finding "paints a disturbing picture of the Trump Administration playing fast and loose by bypassing the Senate confirmation process to install ideologues," they wrote, calling on Wolf to immediately step down to the position for which he was Senate-confirmed and Cuccinelli to resign, a call echoed by the Congressional Hispanic Caucus.
DHS and the White House didn't respond to requests for comment.
Wolf is the acting secretary because he was not Senate-confirmed. Cabinet members are usually vetted by the Senate before lawmakers decide whether or not to approve their nominations to top posts.
DHS hasn't had a Senate-confirmed secretary since Nielsen's resignation.
Cuccinelli, a former Republican Virginia attorney general, was appointed by McAleenan on June 10, 2019, when McAleenan was an acting secretary.
A federal judge ruled in March that President Donald Trump's separate appointment of Cuccinelli to be head of the U.S. Citizenship and Immigration Services violated federal succession laws. The Trump administration appealed the decision but reportedly dropped the appeal this week.
Both Wolf and Cuccinelli have drawn criticism from Democrats for their open support of Trump and their efforts to carry out his mandates, including cracking down on rioting in major U.S. cities in recent months.