Black Lives Matter co-founder Patrisse Cullors responded to reports from the New York Post and the Daily Mail about her real estate purchases that are allegedly worth millions of dollars.
Cullors, who previously described herself as a "trained Marxist," suggested in an interview that owning several extravagant homes does not violate her ideological views. She was asked in the interview about the "trained Marxist" remark and whether it betrays her principles.
"The way that I live my life is a direct support to black people including my black family members first and foremost," she said. Cullors added that "many black folks" invest in "their family" and suggested that with the real estate purchases, "that is why I have chosen to do."
"I have a child, I have a brother that has severe mental illness," Cullors said in explaining that she financially supports her family members.
Meanwhile, after Facebook blocked users from sharing the New York Post article about the real estate purchases of Cullors, the social media giant has now blocked the report from the Daily Mail.
When The Epoch Times reporters tried to post a link to the NY Post's article, the action could not be carried out. A message from Facebook appeared instead: "Your post couldn't be shared, because this link goes against our Community Standards. If you think this doesn't go against our Community Standards let us know."
Both the NY Post and Daily Mail published details about Cullors's multi-million dollar purchases of real estate around the United States. The Post reported that she obtained "four high-end homes for $3.2 million in the US alone" and cited property records. Cullors last month reportedly bought a $1.4 million home near Malibu, California, and owns three homes in the Los Angeles area.
According to the Post's report, Cullors has "also eyed property in the Bahamas at an ultra-exclusive resort where Justin Timberlake and Tiger Woods both have homes" and noted that "luxury apartments and townhouses at the beachfront Albany resort outside Nassau are priced between $5 million and $20 million."
The Daily Mail on Friday wrote on Twitter that Facebook censored its "story on BLM co-founder's multi-million dollar LA property empire." A spokesperson for Facebook told the tabloid that the post "was removed for violating our privacy and personal information policy."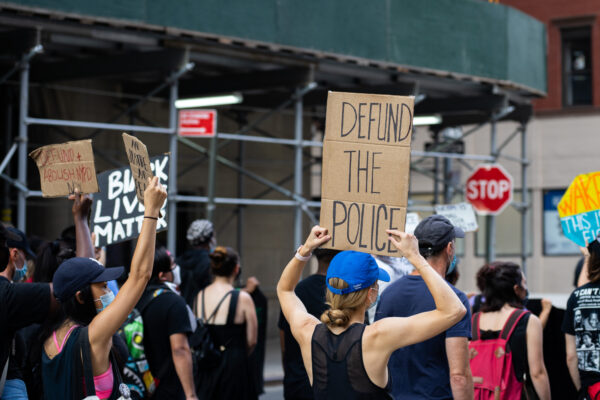 "We remove content that shares, offers or solicits personally identifiable information or other private information that could lead to physical or financial harm, including financial, residential, and medical information, as well as private information obtained from illegal sources," according to the Facebook spokesperson.
A Facebook spokesperson told news outlets that the NY Post's article "was removed for violating our privacy and personal information policy."
Earlier this week, longtime sports journalist Jason Whitlock was locked out for several days after sharing the NY Post's story.
"I never reached out to Twitter. That's a lie they telling. I have no problem apologizing when I'm wrong. No problem. But I'll never apologize for speaking the truth," Whitlock wrote later. "BLM is one of Big Tech's sacred cows. I've been harping on the fraudulence and the financial grift of BLM for years. I think Twitter has been looking for an excuse to de-platform me," Whitlock added.
Black Lives Matter's Global Network Foundation on Friday issued a response to The Epoch Times about Cullors's reported purchases on Tuesday, saying the claims were "generated by right-wing forces" and responded to questions about Cullors's earnings.
"Patrisse Cullors is the Executive Director of Black Lives Matter Global Network Foundation (BLMGNF). She serves in this role in a volunteer capacity and does not receive a salary or benefits. Patrisse has received a total of $120,000 since the organization's inception in 2013, for duties such as serving as spokesperson and engaging in political education work. Patrisse did not receive any compensation after 2019," BLM Global Network said in a statement and added that "as a registered 501c3, BLMGNF cannot and did not commit any organizational resources toward the purchase of personal property by any employee or volunteer."
Cullors last year signed a multi-year deal with Warner Bros. Television Group to produce and develop programming for the firm.
The Epoch Times has contacted Facebook for comment.