Joe Biden and Kamala Harris made their debut together as running mates Wednesday afternoon in Wilmington, Delaware, a day after Biden announced his choice of the California senator to join him on the 2020 Democratic ticket.
"This morning, all across the nation, little girls woke up, especially little black and brown girls who so often feel overlooked in their communities … for the first time they are seeing themselves as presidents and vice presidents," Biden said. "I've asked Kamala to be the last voice in the room… always tell me the truth… challenge my assumptions if she disagrees. Ask the tough questions. Because that's the way we make the best decisions for the American people," Biden added.
Biden said that Harris, who he named as his vice-presidential candidate, is the right person to help him defeat President Donald Trump.
Both Biden and Harris attempted to seize on some of Trump's perceived miscues, saying that he failed to promote mask-wearing and social distancing during the COVID-19 pandemic.
"This is a moment of real consequence for America. Everything we care about—our economy, our health, our children, the kind of country we live in—it's all on the line … In just 83 days, we have a chance to choose a better future," Harris said.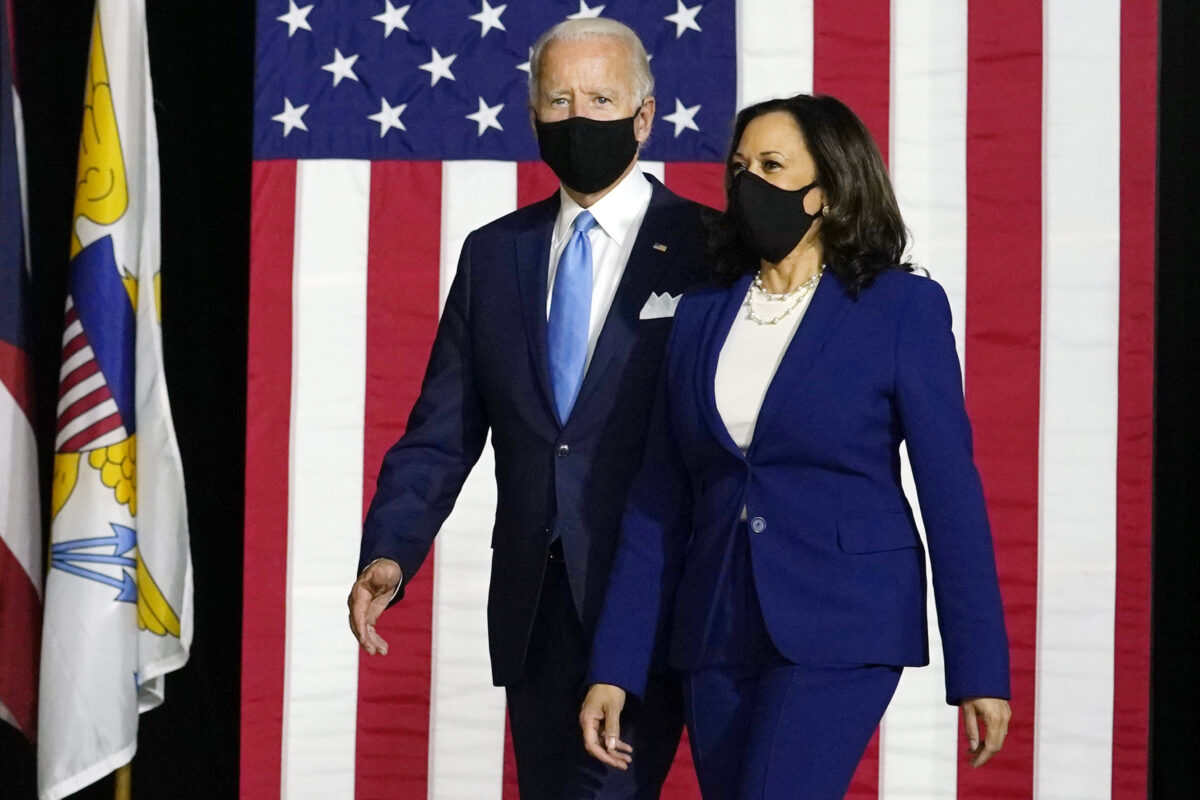 The selection came months after Harris excoriated Biden during a Democratic presidential debate about his policies as a senator to address racism and school bussing.
And while some Democrats said Harris is a member of the moderate Democratic wing, President Donald Trump and the White House painted her as a candidate who has "radical left" ideologies.
Trump, meanwhile, told reporters that she is "just about the most liberal person in the U.S. Senate." He also noted that during her presidential campaign, she started strong in the primaries but "ultimately fleeing the race with almost zero support … That's the kind of opponent everyone dreams of!"
White House adviser Kellyanne Conway on Wednesday told The Associated Press Wednesday that Harris is "very much part of the radical left" and said she will outshine Biden, who is 77.
"He's overshadowed basically by almost everyone he comes in contact with," she said.
According to the AP, Harris as a senator has advocated overhauling the criminal justice system, namely in the wake of George Floyd's death in May. She also endorsed the Green New Deal, which is perhaps the most ambitious set of proposals laid out by left-wing Democrats. However, some on the left have noted that she failed to prosecute bank executives after the 2008 financial collapse when she was a prosecutor in San Francisco.