Scandals in the food industry regularly jolt Chinese society into new waves of skepticism with Chinese authorities and their abilities to properly regulate food safety. From melamine-contaminated baby formula that killed at least six infants and sickened 300,000 more, to tilapia fish drenched in chemicals and antibiotics, the Chinese people have been victimized by numerous food scares involving inferior, and even toxic foods and products.
China's meat industry is similarly plagued by abuses and violations as meat producers and processors circumvent the law to get a larger or faster profit.
So far, China's meat-related scandals have had little effect on the United States, since China exports very little meat here, totalling only $5.2 million worth in 2014. But this may change soon, since the U.S. Department of Agriculture announced in 2014 that certain Chinese facilities would be allowed to process U.S.-raised chicken and export it back for consumption because of significantly cheaper labor costs in China. The change has led to concerns about the safety of food processing plants in China, especially since food that is further processed in China does not have to be labeled as such.
Below are 5 of the most alarming meat-related scandals in China in recent years.
1. Stimulant-Filled Pork That Disqualifies Olympic Athletes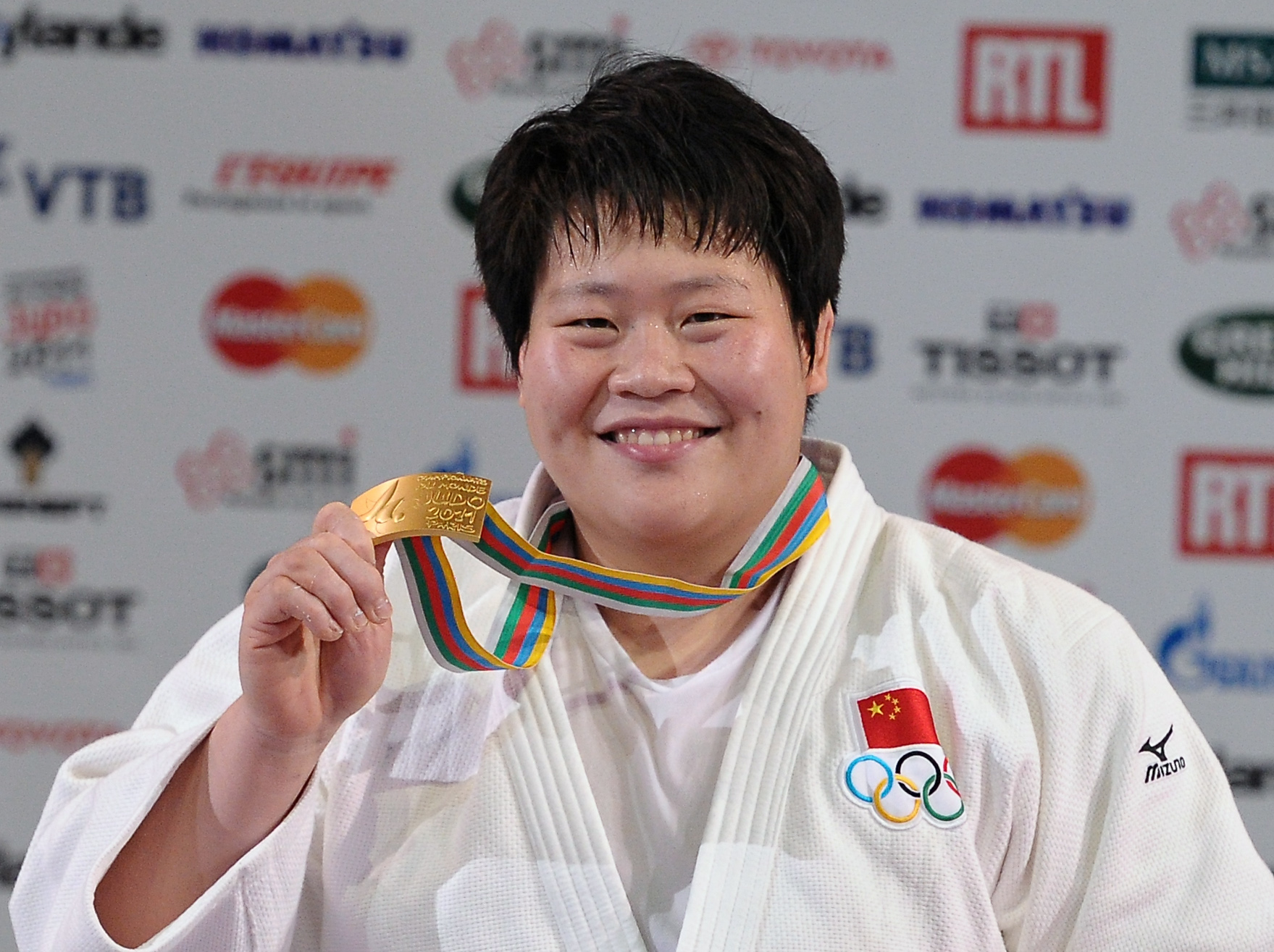 In March of 2011, hundreds of Chinese became sick from consuming pork contaminated with clenbuterol, a chemical which can cause tremors, nausea, and headaches, according to the National Center for Biotechnology Information. Used to make pigs grow faster and leaner, Chinese livestock farmers started adding clenbuterol to pig feed in the late 1980s. Due to health hazards discovered later on, it was banned in 2002, but some pig farmers continued to illegally use the drug for profit.
In 2012, China's General Administration of Sports issued an urgent demand telling Chinese Olympic athletes not to eat meat out of fear they would consume clenbuterol, which was banned in the competition for its performance-enhancing properties. The announcement came after Chinese Olympic judo champion Tong Wen was sentenced to a two-year ban for having traces of clenbuterol in her bloodstream.
2. Glow-in-the-dark pork

In 2011, consumers reported finding pork meat that glowed an iridescent blue in the dark. After investigations, researchers found the meat had likely been contaminated by a phosphorescent bacteria. The Shanghai Health Supervision Department claimed the meat was safe to eat if cooked thoroughly, but Chinese consumers remained skeptical.
3. 'Mutton' Made From Rats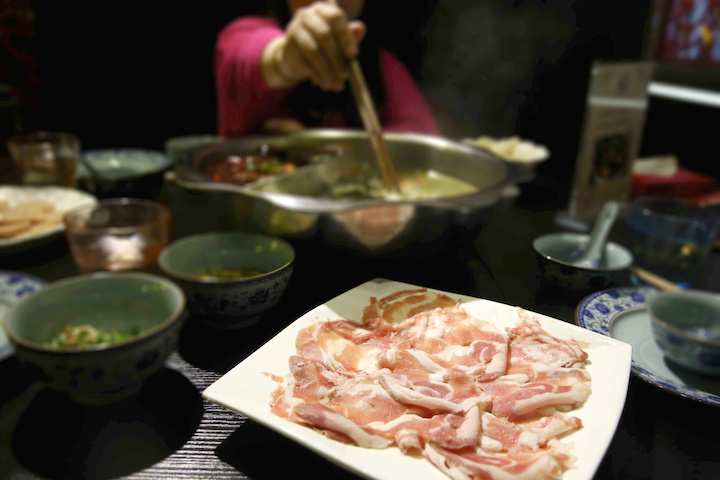 As part of a nationwide crackdown on food safety in early 2013, Chinese authorities arrested 63 people for processing the meat of foxes, minks, rats, and other small mammals with unsafe additives and passing them off as mutton to be sold in farmers' markets in Jiangsu Province and Shanghai. During the entire food safety investigation, officials arrested over 900 suspects for selling and producing fake or tainted meat products and seized more than twenty tons of meat.
4. Expired Meat in McDonald's Burgers

In mid-2014, a local television news program in Shanghai aired hidden camera footage of workers at a plant for Shanghai Husi Food, a subsidiary of Illinois-based OSI Group, processing expired chicken and beef, which were distributed to stores like McDonald's, KFC, and Pizza Hut. The video showed them mixing month-old expired meat with fresh meat, handling meat with their bare hands, and even picking up slabs of meat that had fallen onto the ground and tossing them right back onto the processing line. Authorities also found the Shanghai Husi Food plant had altered the expiration dates on thousands of products.
As a result, the Shanghai Municipal Food and Drug Administration promptly shut down the factory. The video led to a massive recall of meat products, and fast food chains in China announced they were halting the use of all products from Shanghai Husi Foods. McDonald's branches in China, with no meat to fill their burgers or make chicken nuggets, were stuck serving fish sandwiches and french fries for days.
5. 40-year-old Poultry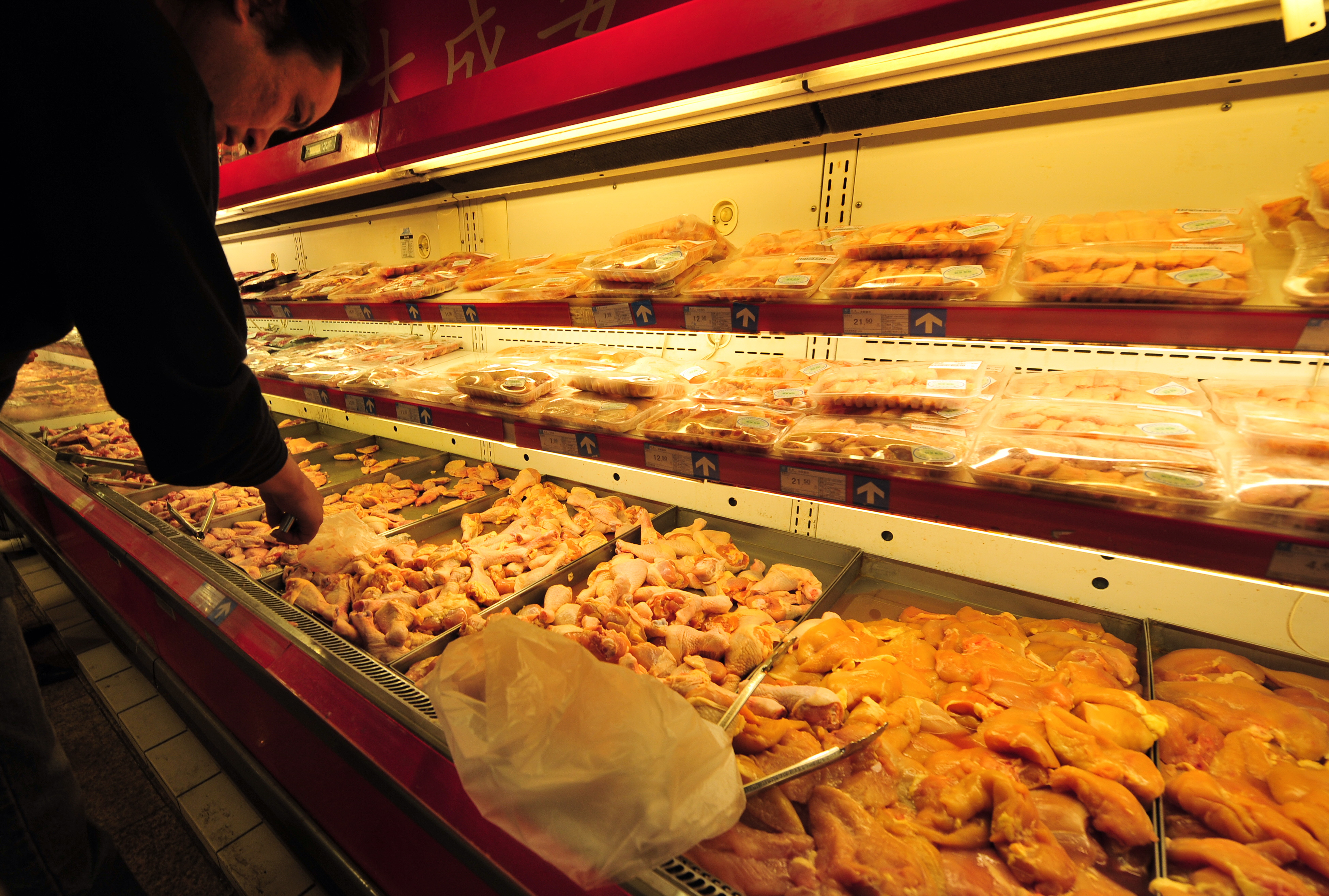 During a nationwide campaign spanning 14 provinces and regions, Chinese officials seized more than 100,000 tons of smuggled frozen meat worth over $480 million. The meat was generally shipped from abroad to Hong Kong and then Vietnam before being smuggled over the border.
In many cases, smugglers used unrefrigerated trucks to transport the meat in order to cut costs, refreezing it repeatedly along the way. By the time it reached the markets to be refrozen yet again, the meat might be expelling a putrid odor, as a customs official in Changsha, Hunan said, "I almost threw up when the door opened."
In Guangxi, customs officials found some of the smuggled meat was more than 40 years old, according to a report in China Daily, the official English-language mouthpiece of the Chinese regime. The frozen beef, pork, and chicken wings were destined for retailers, supermarkets, and restaurants across China. Chinese officials did not elaborate on where the meat came from or how it was stored for the past few decades. Leung Ka-sing, a biology professor at Hong Kong's Polytechnic University, said in a report in the South China Morning Post that the meat had probably been treated with large amounts of preservatives to prevent rotting and no doubt contained dangerous bacteria.