Senate Majority Leader Mitch McConnell (R-Ky.) said that the Senate would have "no choice" but to hold trial if President Donald Trump were to be impeached by the House.
The more than two-thirds of the Senate would have to vote in favor of removing Trump if the House impeached him. Meanwhile, the House would need a simple majority to impeach Trump.
"Well under the Senate rules we're required to take it up if the House does go down that path and we'll follow the Senate rules," McConnell told CNBC.
When asked if he was saying the Senate would take action, he added: "I would have no choice but to take it up, based on a Senate rule on impeachment."
On Sept. 24, House Speaker Nancy Pelosi (D-Calif.) said Democrats would move forward on impeaching Trump based on a phone call the president had with Ukranian President Volodymyr Zelensky. A whistleblower complaint made public days ago alleged that Trump tried to pressure Ukraine into investigating former Vice President Joe Biden and his son, Hunter.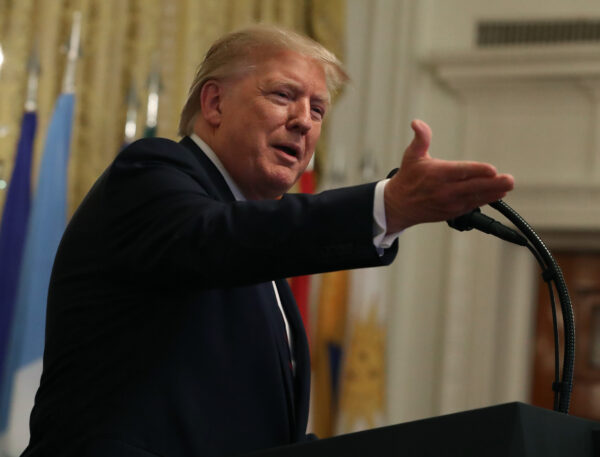 In the CNBC interview on Sept. 30, McConnell said that the Democratic-led House has a "thin record" on passing bills that could actually become law.
"If I were the speaker, I wouldn't want to go into next year's election having it credibly said that all you did for the whole Congress was harass the president and try to remove him from office," he said.
The longtime senator said that what he wants the Republican-led Senate to do "is spend our time accomplishing things for the American people."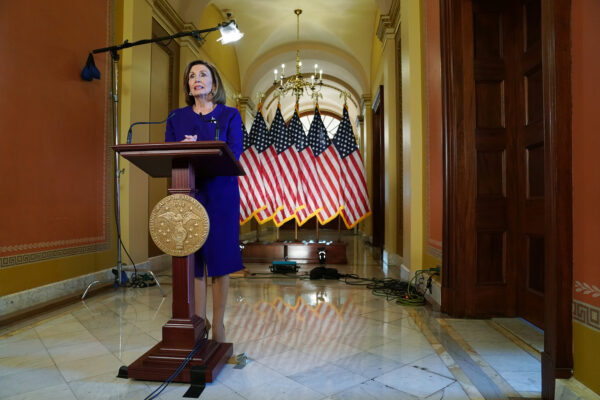 Pelosi spokesman Drew Hammill fired back at McConnell on Monday, saying that "House Democrats will continue to make our agenda too hot for Senate Republicans to handle, and there will be a price to pay for obstructing the people's business."
In U.S. history, only two presidents have been impeached, including former Presidents Bill Clinton and Andrew Johnson. Neither men were successfully removed from office by the Senate, however.
According to the New York Times on Monday, about a dozen Democratic lawmakers in the House have indicated that they would not support impeaching Trump.
"I'm going to do what's best for our country," said Rep. Joe Cunningham (D-S.C.). "It's not going to be based on politics or getting re-elected."