A freak accident claimed the life of a Tulane University student at a highway rest stop in Mississippi when two tires came loose from a passing truck and struck her.
News outlets reported that officials with the New Orleans school have identified the student as 21-year-old Margaret Maurer, of Forest Lake, Minnesota.
Gautier police said the tractor-trailer was traveling westbound on Interstate 10 on Tuesday, March 5, when the wheels flew off the vehicle.
Maurer and two friends were walking back to their car when the tires—bolted together and weighing roughly 500 pounds—entered the parking lot area from Interstate 10 eastbound near Gautier, ABC News reported.
Margaret Maurer, a 21-year-old Tulane University student, was killed by a flying truck tire after a freak tractor-trailer accident at a rest stop in Mississippi, police say: https://t.co/nfx6oymQVw pic.twitter.com/QYHd1YqeQC

— Tom Cleary (@tomwcleary) March 7, 2019
The wheel assembly traveled about 850 feet before slamming into Maurer, according to the Gautier Police Department via ABC.
"It's traumatizing of course for the young ladies that were there and the family," Capt. Casey Baxter of the Gautier Police Department told ABC News. "It's heartbreaking for everybody. She was truly a victim."
She was pronounced dead at the scene.
"It's just something I would never have fathomed happening," Baxter said, according to The Advocate. "It's a series of unfortunate events that led to a tragedy of this young lady losing her life."
No other injuries were reported in the incident.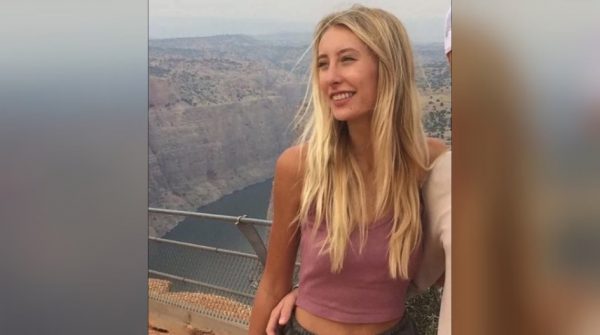 'Random Freaky Thing'
It is unclear what caused the tractor-trailer's wheels to come loose.
After realizing something had come loose, the truck driver turned around to investigate, the Sun Herald reported. Police said they suspect no wrongdoing on the man's part.
Maurer's mother told KSTP-TV that she doesn't blame the driver for what she called a "freak accident" that happened as her daughter and her friends took a restroom break during a spring-break road trip.
"It's absolutely a random freaky thing," Tracy Maurer told the station. "It's not right. There's so much that's wrong about this. It's just random. I really want to be angry at somebody, but I can't be."
'Extraordinarily Gifted Student'
University president Mike Fitts described Maurer as an "extraordinarily gifted student and a leader among her peers" in a written statement.
"She was planning to graduate in May to pursue a career in scientific illustration—a field that combined her skill as a scientist, her incredible artistic talent and her love of nature," he said.
Maurer's professor, Thomas Sherry, praised her ambition and called her a "go-getter."
He said Maurer was gifted artistically and drew illustrations for his independent book project on birds.
"She was able to make the eyes sparkle. She was able to get butterfly wings to look iridescent. Just stunning talent. It was like this raw talent and energy, hungry," the professor said, according to The Advocate. "It was just so much fun to see her learn and grow as a person."
Sherry said he plans to hold an exhibition to showcase the late student's work.
"They're just spectacular, they're beautiful," Sherry told ABC News. "At the very least … we have this incredible memorial to her that I hope to use in various ways to shine a light on what an outstanding student she was."
Dorothy Cheruiyot, a professor at Tulane University who worked closely with Maurer, was cited by The Advocate as saying that Maurer and five friends had planned to head out in two cars for a vacation at a cabin in the Blue Ridge Mountains in North Carolina.
"She was so excited, showing me pictures of the cabin. She was going to go hiking," Cheruiyot said. "And I said, 'Make sure you have fun. Don't just work.'"
The Associated Press contributed to this report