A Mississippi police officer accused of raping a 15-year-old in the back of his patrol car has committed suicide, WLBT reported.
Speaking to the news outlet, Jackson mayor Chokwe Lumumba identified the officer as 29-year-old James Hollins.
Lumumba said Hollins killed himself with a colleague's service revolver in his personal vehicle on the I-220 on Monday, May 27.
Hollins was put on administrative leave on Sunday after news broke of the alleged assaults.
The mother of the alleged victim reported Hollins to Jackson Police Department Chief James Davis on Saturday, the Clarion Ledger reported.
Speaking on behalf of the mother, attorney Lisa Ross told WLBT that Hollins allegedly sexually assaulted the woman's 15-year-old daughter repeatedly over the course of about six months. Ross said the assaults took place several times a week, adding that there was evidence in the form of sexually explicit videos of the officer and the girl in the back of a police cruiser.
The officer was found in a Dodge Charger on the side of the highway. https://t.co/yfRL30OU4N

— USA TODAY (@USATODAY) May 28, 2019
Sergeant Roderick Holmes with the Jackson Police Department addressed the sexual assault allegations at a press conference Monday, the Clarion Ledger reported.
"All matters involving assault we take very seriously. We want the family to understand that if at any point in time, there's evidence of wrongdoing going on, we will not hesitate to take action," Holmes said, according to the report.
Speaking through her attorney, the victim's mother called for an investigation into the incident.
Police Release Video of Fatal Officer-Involved Shooting of Minneapolis Woman
The Minneapolis Police Department has released footage of a 2017 incident in which a police officer shot an unarmed woman.
Released on Thursday, May 23, the video shows the tense moments after U.S.-Australian citizen Justine Damond was fatally shot outside her home after she made a 911 call to report a possible rape.
Former Minneapolis police officer Mohamed Noor—later found guilty of third-degree murder and second-degree manslaughter in connection with Damond's death—is seen in the footage visibly distressed and pacing nervously.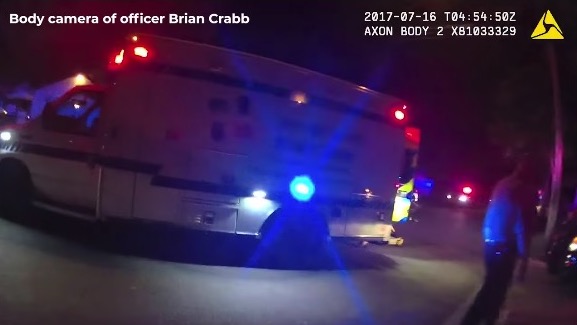 Noor, who is the first police officer in Minnesota to be convicted in an on-duty fatal shooting, is seen in the video burying his face in one hand while another officer can be heard telling him "keep your mouth shut."
One of the clips shows Noor pacing while his partner Matthew Harrity performs CPR on the victim. Noor's partner can be heard shouting to the woman, "Stay with me."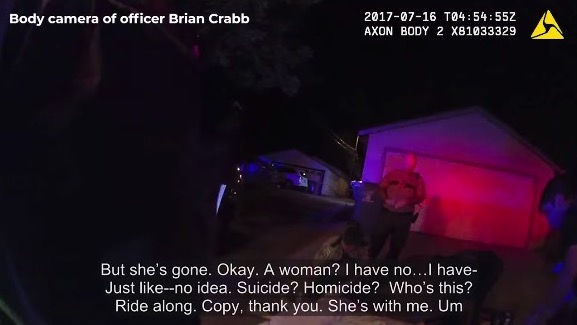 *Warning: contains sensitive footage and profane language.
Another clip shows Noor covered in sweat and burying his face in one hand. The officer asks Noor if he's alright then tells him to "keep to yourself, keep your mouth shut until you have to say anything to anybody."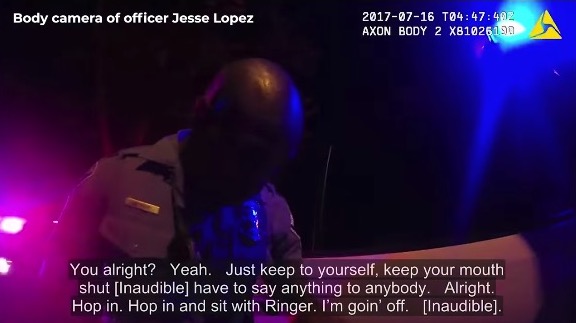 The footage also features Sgt. Shannon Barnette, Noor's supervisor, who arrived on the scene and ordered it secured.
Barnette's body camera footage shows her asking Noor's partner what happened.
Harrity responds, "She just came up out of nowhere. On the side of the thing. We both got spooked. I had my gun out. I didn't fire. Then Noor pulled out and fired."
A jury found Noor guilty on April 30 on the basis of evidence that includes the newly released footage.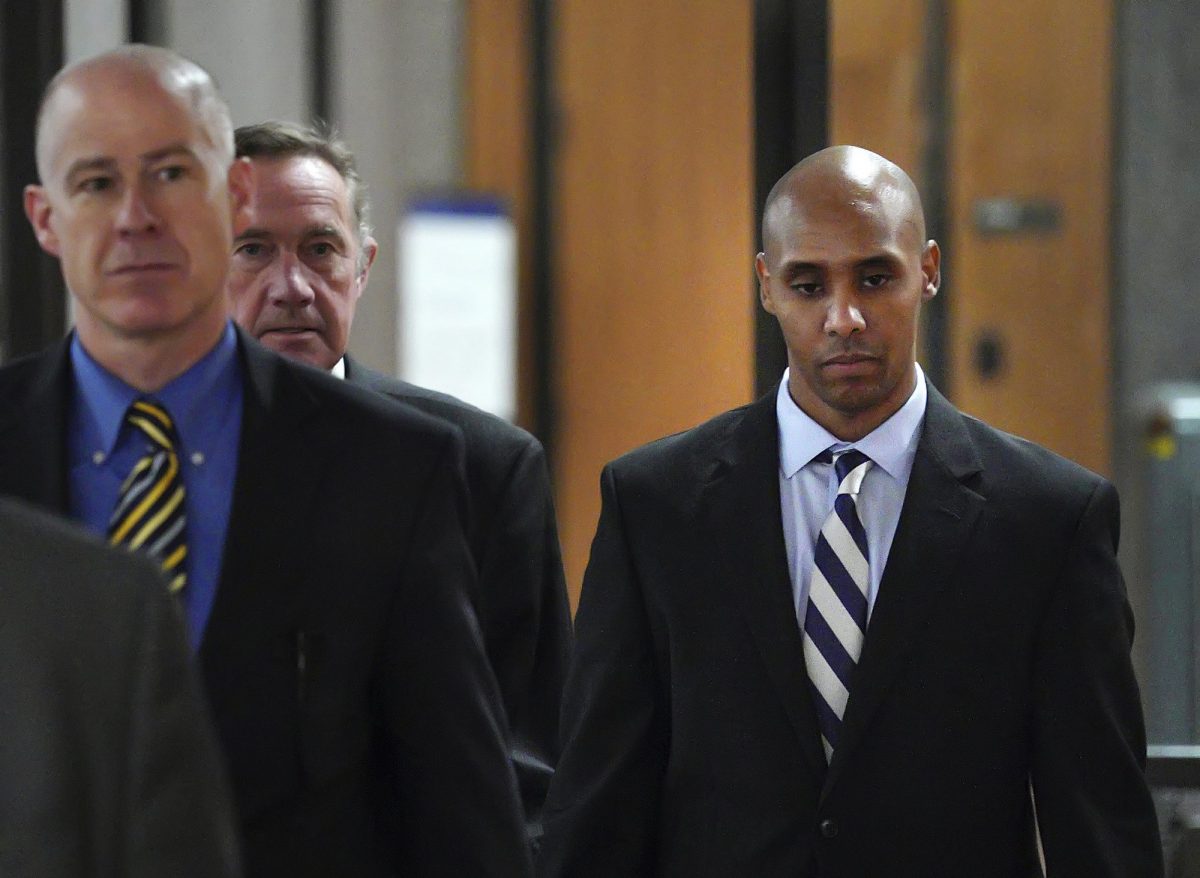 Noor remains in custody pending sentencing, which is scheduled for June 7.