A Mississippi physician fired for treating COVID-19 patients with ivermectin is running for governor.
"The biggest reason I'm running is because I want to bring about medical transparency," Dr. John Witcher told The Epoch Times.
Witcher, a Republican and former president and co-founder of the medical freedom advocacy organization MS Against Mandates, said he wants to advocate for and support legislation that will ensure freedom of speech for Mississippi doctors.
As it stands, a physician can have his or her license removed for discussing COVID-19 vaccine side effects or for recommending COVID-19 treatments such as ivermectin and hydroxychloroquine.
"A lot of doctors are seeing patients who are vaccine injured who want to talk about it but can't," Witcher said. "A lot of them can't give you the truth about the vaccine because they're afraid they will lose their license or get labeled as someone who gives misinformation."
Witcher said he wants to change that.
"We want an investigation into these shots," Witcher said. "We want to know how many people have been injured, disabled, and died from these shots in Mississippi. We want to stop the shots and start an investigation into the pharmaceutical industry, particularly with fraudulent advertisements. They advertised everywhere that these shots were safe and effective when they knew they weren't."
While working as a medical director for the Baptist Memorial Hospital–Yazoo emergency room on an independent contract throughout the pandemic, Witcher said medical professionals were at odds with each other over how to treat COVID-19.
Witcher was using combinations of hydroxychloroquine and vitamins D and C for COVID-19. He said many doctors were using this protocol before former President Donald Trump began promoting it and before The Lancet medical journal published a May 2020 observational study claiming that hydroxychloroquine significantly increased mortality.
The Lancet report contributed to a widespread stigma surrounding hydroxychloroquine, and the journal later retracted the study without media attention.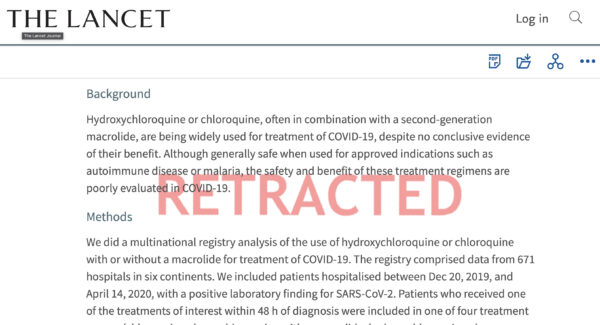 Hydroxychloriquine was sidelined for the use of remdesivir, an antiviral Ebola medication manufactured by Gilead Sciences under the brand name of Veklury.
A 2019 study published in the New England Journal of Medicine showed that in a trial to test the efficacy of several experimental Ebola treatments, researchers stopped giving patients remdesivir after the deaths of 53 percent of the people who were given the drug during the trial.
In October 2020, the Food and Drug Administration (FDA) approved remdesivir as a treatment for COVID-19 in adults and children 12 years and older who weigh at least 88 pounds.
The federal government pays a 20 percent markup plus additional bonuses to hospitals that use FDA-approved treatments for COVID-19, including remdesivir.
Throughout the United States, there are several lawsuits alleging that hospitals administered remdesivir to patients without informed consent, leading to injury and death.
Witcher said he was impressed with studies showing that ivermectin had an antiviral and anti-inflammatory effect, with a safer profile than acetaminophen, the active ingredient in Tylenol.
"Safety was never a concern with ivermectin," he said.
Ivermectin Hysteria
There was a campaign against ivermectin that began with a false report of people overdosing on veterinary-grade ivermectin.
During that time, Rolling Stone published a story claiming that a hospital emergency room in Oklahoma was overrun with people who had overdosed on farm-grade ivermectin, leaving no room for gunshot victims.
The story cited a local media outlet that had interviewed a physician named Jason McElyea who made the claim.
Rolling Stone updated its article after a spokesperson at Northeastern Health System Sequoyah—where McElyea said the overcrowding was taking place—said McElyea hadn't worked at that location in over two months, and that the hospital hadn't treated any patients experiencing complications from ivermectin.
Ivermectin wasn't prescribed in the hospital where Witcher worked, so he went to the pharmacist, who he said supported the use of the drug.
"I wasn't about to give my patients remdesivir, which is highly toxic," Witcher said.
However, in December 2021, the hospital ended its contract with Witcher after he used ivermectin—with patient consent—instead of remdesivir, he said.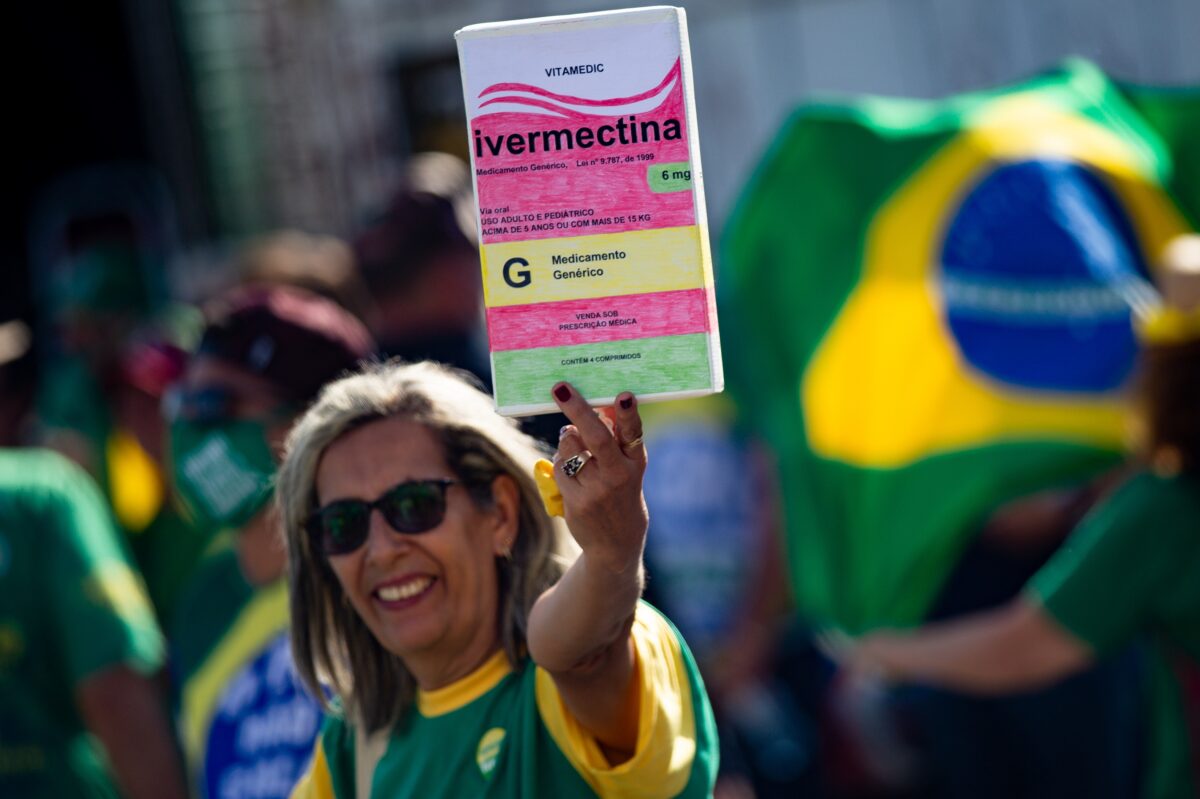 Since then, Witcher has continued to treat COVID-19 patients using the Front Line COVID-10 Critical Care Alliance protocols, and he treats people whom he said have suffered injuries from the COVID-19 vaccines.
"There are many people out there—doctors, nurses, and patients—who are afraid to talk about what they're seeing right now," he said. "If you go to the doctor right now and ask if you should be vaccinated, they are afraid to tell you the risks. We've got to stop this."
Earlier in January, Mississippi Gov. Tate Reeves, also a Republican, filed for reelection.
States with gubernatorial races this year are Mississippi, Louisiana, and Kentucky.
Reeves, 48, has served as the 65th governor of Mississippi since 2020. He served as the 32nd lieutenant governor from 2012 to 2020 under former Republican Gov. Phil Bryant, and as state treasurer from 2004 to 2012 under former Republican Gov. Haley Barbour.
Brandon Pressley, the public service commissioner for the Northern District of Mississippi, is seeking the Democrat nomination for governor.
Feb. 1 is the qualifying deadline for elections. Party primaries are scheduled for Aug. 8 and runoffs on Aug. 29.
The general election will be on Nov. 7, with runoffs on Nov. 28.