A Melbourne couple who went missing while hiking in Victoria's alpine region has been found safe and well.
Trevor Salvado, 60, and Jacinta Bohan, 58, were found by a kayaker just after 11 a.m. at Buffalo River.
🚨❗️The search will resume at 10am for two Melbourne hikers who have been missing for three days at Mount Buffalo near…
The pair will now be taken to hospital for observation.
They disappeared after hiking at Mount Buffalo on Mar. 8.
The Essendon couple was found after authorities launched a full-scale search, involving 150 searchers, on Tuesday, March 12.
JUST IN: Missing hikers Trevor Salvado and Jacinta Bohan have been found safe and well near Buffalo River Road after 4 nights in the bush.
Police, CFA, SES, search dogs and bush search and rescue crews revisited parts of the rugged terrain and ventured into harder to reach areas.
The couple was expected to return from a bushwalk at Reservoir Track on Mount Buffalo about 12.30 p.m. on Friday, but did not return.
Their car was found the next day.
Victoria Police thanked search crews and the public for their assistance.
Earlier, Jacinta Bohan's sister, Maria, said the couple had been visiting the area for eight years.
"They're very healthy. They're used to being out for hours and walking, and, you know, they spend a lot of time outside," she told the Nine Network.
Search for Missing Berlin Girl
Hundreds of police officers are searching for a teenager who went missing in Berlin last month in a case that has distressed Germany.
German news agency DPA reported that 100 officers were sifting through a forest 18 miles southeast of the capital on Friday, March 8.
❗️MISSING❗️

This girl (Rebecca) from Berlin is missing. She is 15 years old and wasn't seen in one week. She's probably wearing a RM hoody. Please spread. pic.twitter.com/YB0saAVeWc

— Mara is wayVing hinfort (@BangChenle) February 25, 2019
The search comes after investigators said earlier this week that the 15-year-old, only identified as Rebecca, was probably no longer alive and that her 27-year-old brother-in-law was a suspect in her disappearance.
pray for this young girl Rebecca Reusch! Missing since 1 week in #Berlin https://t.co/oUv1Jt476z

— Tino Maier (@tino2003maier) February 25, 2019
The brother-in-law has been detained but is refusing to cooperate with investigators. Rebecca's family said he's innocent.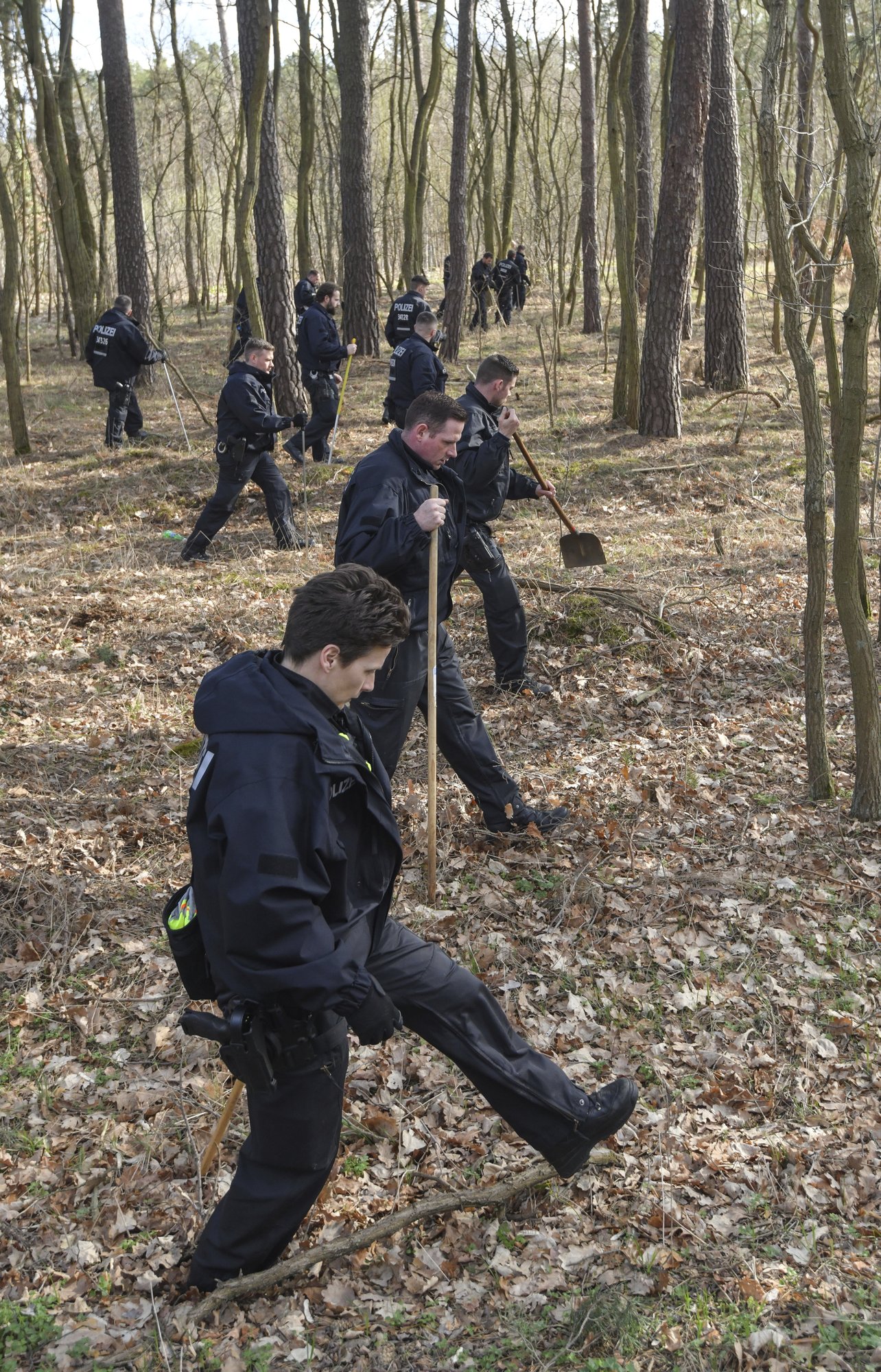 Police received more than 700 responses from the public after asking for help. In particular, they're trying to find out why the brother-in-law drove to eastern Germany on the day Rebecca disappeared.