A missing U.S. Marine from California's Camp Pendleton, who went missing last week, was discovered at a rest stop in Texas on the night of Sept. 21, reports said.
Lance Cpl. Job Wallace, 20, was taken into custody by Naval Criminal Investigative Service (NCIS) and other law enforcement near Dallas, according to the San Diego Union-Tribune newspaper.
NCIS didn't say why Wallace was there or why he was taken into custody, the report said.
Wallace was last seen at a friend's home in Surprise, Arizona. He was supposed to head back to Camp Pendleton after a three-day leave.
"We offer our sincere gratitude to the local police departments in Texas and Arizona, as well as our federal partners, for their aid in bringing this to a safe resolution," Kurt Thomas, special agent in charge of the NCIS Marine Corps West field office, told the newspaper.
Wallace's parents told 12News that he had a heart for service, adding that his dream was to be a Marine. They said it was out of character to not show up for duty.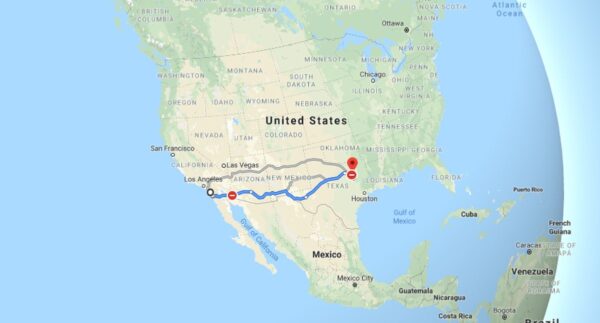 "When we would drive down the road and he would see somebody broke down he wanted to pull over and help he learned how to change a tire at a very young age just in case he could be helpful to somebody to a stranger," Stacy Wallace, Job's mother, told the station.
His family said that after he left the friend's house, his 2004 Ford Explorer was seen near Fort Hancock, Texas.
"Today we're left clueless. We have no idea where he is and why he's not home or why he's not back at Camp Pendleton," Stacy Wallace stated. "There's so many what ifs, but at the end of the day it's just about bringing him back."
He was ultimately found in Navarro County, Texas, which is located 1,100 miles east of Surprise, Arizona, and in the opposite direction from Camp Pendleton.
"He got into several colleges and missed scholarship opportunities just so that he could be a Marine, because he felt it was his duty to serve his country," his mother told The Associated Press.
According to AZFamily, she added that her son loved serving the country and would never go AWOL, or away without leave. She said he has been in the Marines for nine months and recently got promoted.
Other details about the incident are not clear.
Missing Children
There were 424,066 missing children reported in the FBI's National Crime Information Center in 2018, according to the National Center for Missing and Exploited Children (NCMEC). Under federal law, when a child is reported missing to law enforcement they must be entered into the database. In 2017, there were 464,324 entries.
"This number represents reports of missing children. That means if a child runs away multiple times in a year, each instance would be entered into NCIC separately and counted in the yearly total. Likewise, if an entry is withdrawn and amended or updated, that would also be reflected in the total," the center notes on its website.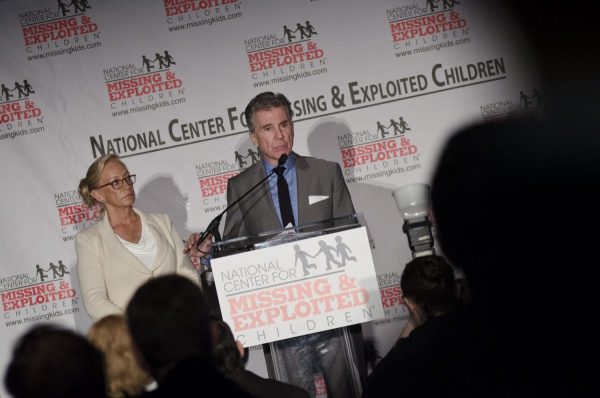 "Unfortunately, since many children are never reported missing, there is no reliable way to determine the total number of children who are actually missing in the U.S.," NCMEC (National Center for Missing & Exploited Children) added.
In 2018, the center said it assisted officers and families with the cases of more than 25,000 missing children. In those cases, 92 percent were endangered runaways, and 4 percent were family abductions.
The center said that it participates in the Amber Alert Program, which is a voluntary partnership between numerous entities including broadcasters, transportation agencies, and law enforcement agencies. The Amber Alert Program issues urgent bulletins in the most serious child abduction cases.
According to the NCMEC, to date, 941 children have been successfully recovered as a result of the Amber Alert Program.
The center notes that of the more than 23,500 runaways reported in 2018, about one in seven were likely victims of child sex trafficking.