Missing 2-year-old Nalani Johnson has been found dead in a park, 37 miles from where she was last reportedly seen near Pittsburgh over the weekend, as authorities revealed that the woman charged with the girl's kidnap was in a relationship with her father.
The body was found at a park in Bur­rell Town­ship on Sept. 3, Indiana County District Attorney Patrick Dougherty told reporters.
An Amber Alert had been issued after the 2-year-old was reported missing by the girl's father, Paul Johnson, who said she had been abducted by Sharena Nancy on Saturday.
He said that Nancy had driven off with his daughter in the backseat of her car as he went to take her out when they stopped at Penn Hills, Allegheny County in Pennsylvania.
With the girl still missing, Nancy was arrested on Sept. 1 and charged with kidnapping and other felonies, but told police that Johnson had arranged for his daughter to be kidnapped and sold for $10,000.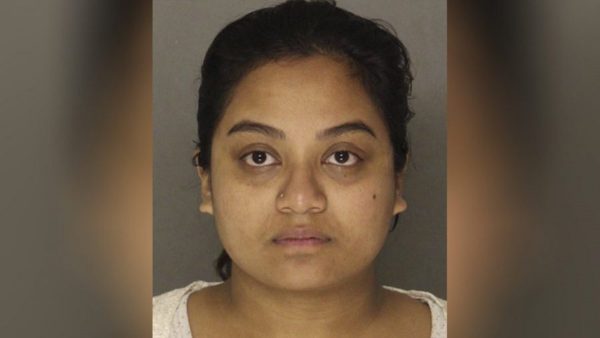 Authorities said that there was noth­ing to cor­rob­o­rate Nancy's ver­sion of events, which have also been rejected by the toddler's family.
"We believe that she is involved," Dougherty told reporters. "To what extent, that is still being determined."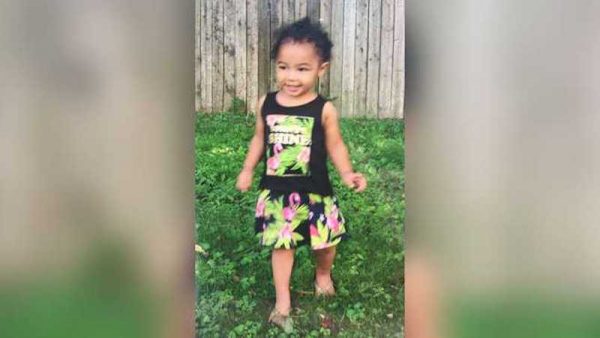 Earlier police reports had not been clear on exactly why Nancy was in the car with Johnson, his friend, and his daughter.
With Nancy working as a rideshare driver, some media reports suggested that she had picked them up as a fare—although the rideshare companies she is registered with said she did not use their apps over the weekend.
However, authorities revealed on Sept. 3 at an earlier conference that Nancy, who is married to a man in Bangladesh, was "in the be­gin­ning of an in­ter­mit­tent ro­man­tic re­la­tion­ship" with Johnson after the two had met on social media.
Al­le­gheny County Po­lice Su­per­in­ten­dent Cole­man McDonough said that Nancy, John­son, 21, and his friend, Justin Rouse, had been together in the car for several hours in the car. Nancy and Rouse had argued, he said, according to the Pittsburgh Post-Gazette.
— Allegheny County PD (@AlleghenyCoPD) September 3, 2019
When they pulled over to visit an ac­quain­tance, as the two men got out of the car and went round to take the toddler from her car seat in the back, Nancy suddenly drove off.
Authorities confirmed that the 2-year-old's body was found in Pine Ridge Park in In­di­ana County, but said they could provide no more detail, due to the ongoing investigation.
An autopsy has been scheduled for Sept. 4.
"Obviously, until we have some more information on the cause and manner of death, we can't give you much at this point, but we are working diligently and we are working together," Dougherty said.