A missing North Carolina teenager was found alive in Oklahoma late Nov. 28, and the FBI arrested the man who allegedly abducted her.
Aubrey Joelle Acree, 13, was reported missing by her mother on Nov. 26, prompting an investigation by the Rutherford County Sheriff's Office and other agencies which the FBI joined on Wednesday. A witness told authorities that Jacob Gardea, 23, of Albuquerque, was driving a vehicle that Acree got into on Sunday night.
She was found more than 900 miles away in Checotah, Oklahoma.
"Law enforcement is grateful to a keen eyewitness who helped begin our investigative process with a strong lead that brought us to this joyful outcome," the FBI said in a statement, reported Fox 8.
Officials notified Acree's family and were working out how to transport her home.
The case was broken open after the Rutherford sheriff was able to identify a vehicle of interest, which was located with the help of a number of other law enforcement agencies in addition to the National Center for Missing Children and the North Carolina Department of Motor Vehicles.
Troopers with the Oklahoma Highway Patrol and FBI agents found Acree and Gardea, the FBI said.
Gardea was arrested and is facing charges from the state of North Carolina for abduction of a child. Additional charges could be pending.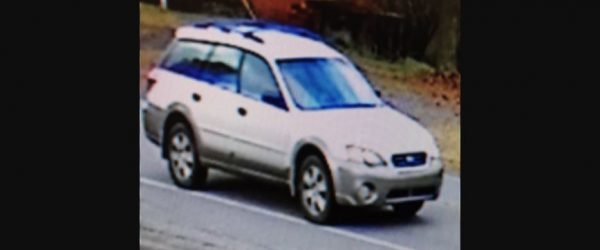 Missing Children
There were 464,324 missing children reported in the FBI's National Crime Information Center in 2017, according to the National Center for Missing and Exploited Children. Under federal law, when a child is reported missing to law enforcement they must be entered into the database.
In 2016, there were 465,676 entries.
"This number represents reports of missing children. That means if a child runs away multiple times in a year, each instance would be entered into NCIC separately and counted in the yearly total. Likewise, if an entry is withdrawn and amended or updated, that would also be reflected in the total," the center noted.
In 2017, the center said it assisted officers and families with the cases of more than 27,000 missing children.
In those cases, 91 percent were endangered runaways, and 5 percent were family abductions.
About one in seven children reported missing to the center in 2017 were likely victims of child sex trafficking.
Nancy McBride, the executive director of Florida Outreach at the National Center for Missing and Exploited Children, said that most of the runaways involve technology.
"(Technology) has great benefits and some potential risks," McBride told USA Today in 2017. "It's important to stay plugged into their lives."
Tech is utilized by online predators, McBride said, who exploit gaps when the child's relationship with their parents isn't strong.
Parental Kidnapping
According to the Polly Klaas Foundation, approximately 200,000 children are kidnapped each year by a family member.
Child custody experts say that people kidnap their own children to force a reconciliation or continued interaction with the other, left-behind parent; to spite or punish the other parent; from fear of losing custody or visitation rights.
In rare cases, the kidnapping may occur to protect a child from a parent who is believed to be abusing the child.
Common warnings signs include the other parent threatening abduction, suspected abuse, or paranoid delusion.
From NTD News