The bodies of a missing Oregon woman and her son were found in a remote area in Yamhill County.
Karissa Fretwell, 25, and her 3-year-old son William "Billy" Fretwell were reported missing in May, according to KPTV.
Family members said that they hadn't heard from them since May 13.
Bodies of missing Salem mother, son found in remote area of Yamhill County. https://t.co/bqY91HhyqM pic.twitter.com/av96cvNqVq

— FOX 12 Oregon KPTV (@fox12oregon) June 16, 2019
Detectives led searchers to a remote area in Yamhill County, which is about 10 miles west of Yamhill, located in central Oregon, about 50 miles west-southwest of Portland.
On June 16, the bodies were identified as Billy and Karissa Fretwell, the report said.
Karissa was found with a single gunshot wound, and officials said her death was a homicide.
Karissa Fretwell: What we know about the kidnapping, double-murder case https://t.co/nMIv2lnzxK pic.twitter.com/DdUW3uOOSu

— The Oregonian (@Oregonian) June 1, 2019
Billy's cause of death has not yet been determined, and more testing needs to be done.
In May, 52-year-old Michael John Wolfe was charged with two counts of aggravated murder and two counts of kidnapping in connection with the case. Wolfe is the boy's biological father.
"Everybody involved in this case continues to hope for a safe return for Karissa and William,"​​​​ Salem Police Department Lt. Treven Upkes said last month after the charges were announced, reported People magazine.
Married Oregon man accused of murder had son with missing woman https://t.co/BEbpNPihwW pic.twitter.com/fqerTSlAVR

— New York Post (@nypost) May 27, 2019
Family members had told investigators that Fretwell recently went to court over a dispute with Wolfe, reported The Oregonian. KATU2 reported that a Yamhill County judge ruled that Wolfe should pay nearly $1,000 per month in child support to Fretwell.
Megan Harper, one of Fretwell's friends, spoke about the custody battle.
"My first thought when she first went missing was that he'd done something," she told KATU2, adding that at one point, Wolfe wanted to gain custody of the boy.
"That was her fear, him taking her child away," said Harper.
Wolfe then began sending unusual messages to her.
"There were all of these warning signs. Like, he would send her creepy things in the mail," Harper told the station.
The sheriff's office added that an investigation into the case is ongoing, and those with relevant information should call the Salem Police Department or leave information on the tip line at 503-588-6050.
Other details about the case are not clear.
Missing Children
There were424,066 missing children reported in the FBI's National Crime Information Center in 2018, according to the National Center for Missing and Exploited Children.
Under federal law, when a child is reported missing to law enforcement, they must be entered into the database. in 2017 there were 464,324 entries.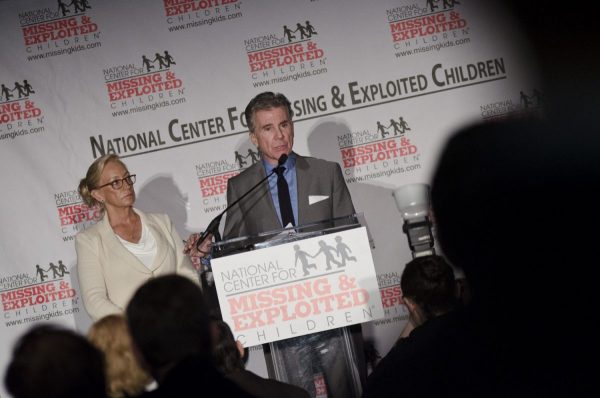 "This number represents reports of missing children. That means if a child runs away multiple times in a year, each instance would be entered into NCIC separately and counted in the yearly total. Likewise, if an entry is withdrawn and amended or updated, that would also be reflected in the total," the center noted.
In 2018, the center said it assisted officers and families with the cases of more than 25,000 missing children. In those cases, 92 percent were endangered runaways, and 4 percent were abductions.
About one in seven children reported missing to the center in 2018 were likely victims of child sex trafficking.
The number of reported missing children has significantly decreased in recent years, according to a 2017 report by the Department of Justice. The number of children reported missing dropped from 6.5 per 1,000 children in 1999 to 3.1 per 1,000 in 2013.
Missing children typically fall into five categories: kidnapped by a family member, abducted by a non-family perpetrator, runaways, those who got lost, stranded, or injured, or those who went missing due to benign reasons, such as misunderstandings, according to the report researchers.