The mother of a missing 17-year-old girl, Aviana Weaver, said that she saw her daughter's photos posted on sex trafficking websites.
"My child Aviana Maribell Weaver as missing we believe she is being held against her will into human trafficking," her mother, Angelica Scarlett, wrote on Facebook on Sept. 18. She said that she was seen around 242 South 49th Street in Philadelphia, adding that she might be near the area of Broad Street and Erie Ave.
Scarlett told local station NJ 101.5 that she saw the pictures, noting that her "daughter looked completely upset and unhappy in these photos. They believe she is in danger—being held against her will."
According to the National Center for Missing and Exploited Children, Weaver was last seen in Holly, New Jersey on Sept. 12.
"She's 17, and she looks upset," Scarlett said of the photos, adding that she was tipped off about her location near Broad Street.
"People think they saw her in the area on Wednesday," Scarlett told the radio station. "We were there until 1 a.m. [Thursday], but no luck."
Her phone was last pinged in West Philadelphia and was shut off, she said.
"That failed," she told the station. "Her phone was there, but they're changing her number constantly. She doesn't have her phone anymore. They're using flip phones or burner phones or something."
Scarlett said that she also got a text message from a number that wasn't her daughter's, saying Aviana would be home for school and that she loved her.
Weaver was described as multiracial—black, white and Hispanic—and around 5'4 and 200 pounds with brown hair and brown eyes, the missing person website says.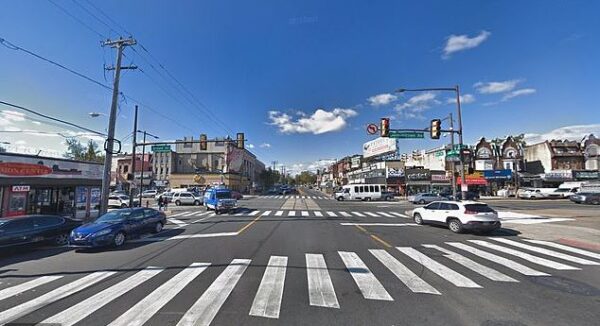 Her mother said she attends Rancocas Valley Regional High School in Mount Holly.
"She's never done this before," Scarlett told the radio station. "This is her senior year. She went to school for the first few days and then disappeared. She missed an eye doctor appointment. She doesn't have any clothes. This is not like her. She hasn't been known to be on any drugs. We don't have family or friends in Philadelphia. It's completely out of character and scary."
Other details about the case are not clear.
Missing Children
There were 424,066 missing children reported in the FBI's National Crime Information Center in 2018, according to the National Center for Missing and Exploited Children (NCMEC). Under federal law, when a child is reported missing to law enforcement they must be entered into the database. In 2017, there were 464,324 entries.
"This number represents reports of missing children. That means if a child runs away multiple times in a year, each instance would be entered into NCIC separately and counted in the yearly total. Likewise, if an entry is withdrawn and amended or updated, that would also be reflected in the total," the center notes on its website.
"Unfortunately, since many children are never reported missing, there is no reliable way to determine the total number of children who are actually missing in the U.S.," NCMEC (National Center for Missing & Exploited Children) added.
In 2018, the center said it assisted officers and families in more than 25,000 missing children cases. Of those cases, 92 percent were endangered runaways, and 4 percent were family abductions.
The center said that it participates in the Amber Alert Program, which is a voluntary partnership between numerous entities, including broadcasters, transportation agencies, and law enforcement agencies. The Amber Alert Program issues urgent bulletins in the most serious child-abduction cases.
According to the NCMEC, to date, 941 children have been successfully recovered as a result of the Amber Alert Program.
The center notes that of the more than 23,500 runaways reported in 2018, about one in seven were likely victims of child sex trafficking.