A body has been found in the search for an Irish woman missing after a bachelorette party.
Ruth Maguire, 30, was last seen on the night of Saturday, March 16, in Taaffe's Bar in Carlingford, where she was partying with friends, according to the BBC.
Multiple news outlets reported that search crews discovered a woman's body on Monday in Carlingford Lough, a sea inlet along the border between Northern Ireland and the Republic of Ireland.
Police later said the remains belonged to the missing mother of three.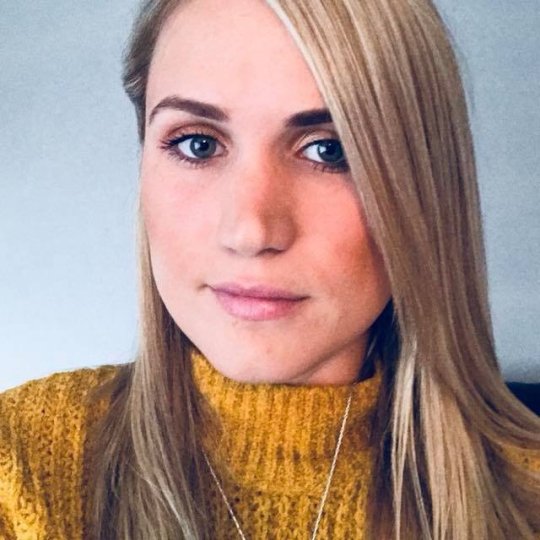 A spokesman for the Irish police—called Gardaí—was cited by The Metro as saying, "The body is believed to be that of missing woman Ruth Maguire. "Gardaí wish to thank the public for their help in this instance, the help of the volunteers and the Coastguard. No further assistance is required."
Search ongoing for missing girl in Carlingford. Greenore Coastguards and local Gardaí involved. Please God she will be found safe. pic.twitter.com/Xa7VVAQYvy

— Carlingford Lough (@CarlingfordIRE) March 17, 2019
'Out of Character'
Maguire, of Newcastle, was part of a group of 32 people who traveled to Carlingford, which is in the Republic of Ireland, to celebrate an upcoming wedding.
Some members of the group were cited by The Metro as saying that at around 11:30 p.m. they noted that she was nowhere to be seen.
The search for Maguire was launched the following morning when one of the group alerted the authorities that she was not at their rented property, located about five minutes away from Taaffee's Bar.
One of her friends told BBC that her disappearance was "completely out of character."
Friend Colette Delaney was cited by The Metro as saying that Maguire "had no coat and it was freezing," adding that she was "worried sick."
"Please God help her be found safe," Delaney added.
Search is ongoing in Carlingford for missing woman Ruth Maguire, with various rescue organisations from early light this morning. Anyone with any information on Ruth's whereabouts is urged to contact Carlingford Garda Station on 042 937 3102. pic.twitter.com/oaVW8uSsKT

— Carlingford Lough (@CarlingfordIRE) March 18, 2019
Another member of the 32-strong group Katrina O'Hare told Belfast Live there was talk of Maguire planning to return home to Newcastle that night.
"We thought she was going to head home to Newcastle because she had said to a bouncer she was going to get to Newcastle from here but her partner and kids were at her mum's house in Ligoniel (Belfast)."
O'Hare said Maguire's boyfriend went back to Newcastle, but Maguire was not there.
"He drove down today and she was not there. Her mobile is going straight to voicemail. It was 11:30 p.m. last night she was last seen."
Security cameras captured Maguire walking toward the waterfront at Carlingford Lough after leaving the pub, according to The Mirror.
'Thoughts and Prayers'
The large-scale hunt for the missing woman involved multiple agencies, including the Irish Coast Guard, crews from the Royal National Lifeboat Institution (RNLI), members of a scuba diving club, and a helicopter.
Coastguard Helicopter In carlingford now searching for Ruth Maguire pic.twitter.com/Yp84i66Ab2

— Dundalk News (@DundalksNews) March 17, 2019
Responders from the Kilkeel Royal National Lifeboat Institution (RNLI) found the woman's body.
John Fisher, from Kilkeel RNLI, was cited by the BBC as saying, "This was not the outcome we or the family wanted and at this difficult time our thoughts and prayers are with the family and friends of the casualty. I would also like to thank the volunteer crew for their commitment and energy. We train for such an incident but always pray that it has a better outcome."
No cause of death has been announced.