A missing Massachusetts 13-year-old has been dumped dead at a hospital under mysterious circumstances by an unidentified man, CBS Boston reported.
Chloe Richard, of Amesbury, was dropped off at the emergency room of Lawrence General Hospital in Lawrence, Mass., at around 4:45 p.m. on Monday, May 20, Boston 25 News reported.
"From what one of the police officers said at the hospital, she was brought in and dumped at the hospital. They said she was lifeless," the girl's stepfather, Brian Dolan, told Boston 25 News. "No pulse, no nothing, they just drove in and dropped her off. She didn't even have a pulse when they pushed her out of the car."
Dolan told the station he did not know the identity of the man who dropped his stepdaughter off, except that he was told the man was in his 40s.
"The only thing I was told earlier from another agency is … someone 47 years old dropped her off," Dolan told the news outlet. "Whoever did this to my little stepdaughter, trust me, I hope there's hell to pay because they threw her out of the car like a bag of trash. If that was your kid, if that was your sister, if that was your brother, or your mother, or your father, what would you do? I'm beside myself."
The man was located, but no arrests have been made in connection with girl's death, WHDH reported.
The girl's cause of death remains unclear.

Chloe Richard Ran Away From Home
Richard ran away from her Amesbury home on Sunday night, WHDH reported.
The girl's mother, Deborah Goldsmith-Dolan, told Boston 25 News that her daughter was at a friend's house the day before. She said she called the friend, who said Goldsmith-Dolan's daughter was safe.
She did not hear from her daughter the following day and so filed a missing person's report at the police station.
"I'm sitting at the police station, and one girl told me she is safe and someone dropped her off," Goldsmith-Dolan said.
That turned out not to be true, as Chloe Richard had been dropped off at the hospital lifeless.
#BREAKING 13y/o girl whose body was dropped off at Lawrence General Hospital last night has been identified as Chloe Richard by her family. Her step-father tells me the family has no idea what happened but are begging those with information to contact police #WCVB pic.twitter.com/rb6lfZJyh4

— Matt Reed (@MattReedNews) May 21, 2019
"It was awful," Goldsmith-Dolan told the station. "They asked me how to identify her. My husband had to identify her by the scars."
Chloe Ricard, a 13-year-old Massachusetts girl who had been missing after running away from home, died after she was left at a hospital by a man in his 40s, police and her family say: https://t.co/ZuVk1X7NOT pic.twitter.com/AlDxu9OuuN

— Heavy.com (@HeavySan) May 23, 2019
It was reported that an autopsy was scheduled to be performed Tuesday, but officials said it would be some time before they determine the cause of death.
No arrests have been made.
"We have interviewed a number of people regarding the incident and we will continue to do so until we get all the answers," said Police Chief Roy Vasque, according to WHDH. "We are going to do everything and anything we can."
"No matter what the story is," the girl's grieving mom said, "she is dead."
Missing Children
There were 424,066 missing children reported in the FBI's National Crime Information Center in 2018, according to the National Center for Missing and Exploited Children (NCMEC). Under federal law, when a child is reported missing to law enforcement they must be entered into the database. In 2017, there were 464,324 entries.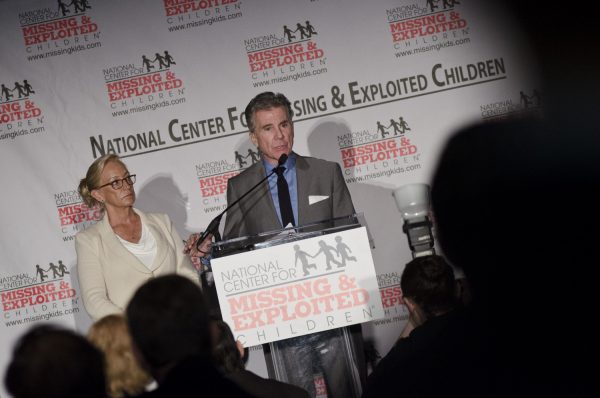 "This number represents reports of missing children. That means if a child runs away multiple times in a year, each instance would be entered into NCIC separately and counted in the yearly total. Likewise, if an entry is withdrawn and amended or updated, that would also be reflected in the total," the center notes on its website.
"Unfortunately, since many children are never reported missing, there is no reliable way to determine the total number of children who are actually missing in the U.S.," NCMEC (National Center for Missing & Exploited Children) added.
In 2018, the center said it assisted officers and families with the cases of more than 25,000 missing children. In those cases, 92 percent were endangered runaways, and 4 percent were family abductions.
The center said that it participates in the Amber Alert Program, which is a voluntary partnership between numerous entities including broadcasters, transportation agencies, and law enforcement agencies. The Amber Alert Program issues urgent bulletins in the most serious child abduction cases.
According to the NCMEC, to date, 941 children have been successfully recovered as a result of the Amber Alert Program.
The center notes that of the more than 23,500 runaways reported in 2018, about one in seven were likely victims of child sex trafficking.