Auditor-General: Mysterious Missing Funds of Chinese Regime Reaches USD 4.3 Billion
August 31, 2008 3:44 am Last Updated: October 1, 2015 10:50 pm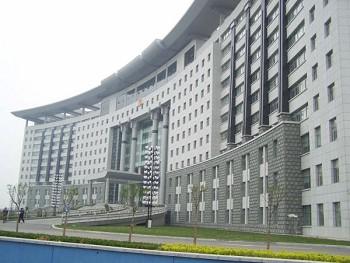 On August 27, Chinese Auditor-General, Liu Jiayi submitted a report on the Chinese central government's budget and financial balances for the fiscal year of 2007. The audit revealed a 29.4 billion yuan (US $4.3 billion) discrepancy within 53 governmental departments. This does not factor in the 37.6 billion yuan ($ 5.49 billion) of non tax income that weren't budgeted. The audit also discovers many banking institutions were involved in embezzlement and violated the law by gambling as much as 5.8 billion yuan ($850 million) in the real estate and stock market.
The report finds that 98 percent of the $4.3 billion were due to mishandling of funds and/or wasteful spending, while two percent were due to illegal activities, and 59 percent of all these cases were recorded for the first time in 2007.
Liu's audit also reveals a 17.1 billion yuan ($2.5 billion) discrepancy associated with 368 various organizations that are affiliated with the 53 departments, 76 percent of these cases were also due to mismanagement and/or wasteful spending, 23 percent were due to illegal activities, and 12 percent of these cases were also recorded for the first time in 2007.
According to the audit of the Chinese government's Ministry of Finance and National Development and Reform Commission, 37.6 billion yuan ($5.49 billion) was not included in the budget. One piece of this huge amount of money is 3.2 billion yuan ($490 million) of value increase of stored goods and materials. The rest 34.4 billion yuan ($5 billion) is non tax related income through administrative fees collected by different departments. Internet bloggers are blogging up a storm because these numbers are shocking. They want to know what it's being used for.
In addition, there is lack of projects for investment. Of the Ministry of Finance's 2007 budget for 32 official departments, 38.5 billion yuan ($5.62 billion) was not linked to specific projects or department, accounting for 42.8 percent of total budget for expenditure.
Another area of uncertainty was the agricultural sector. From 1998 to 2007, the Ministry of Finance had arranged 29.9 billion yuan ($4.37) for agricultural compensation, 2.1 billion yuan ($306 million) in 2007 alone, with 8.9 billion yuan ($1.3 billion) surplus. The surplus was not submitted to the central government in time. Since 1999, the central government has requested an investigation of the whereabouts of the surplus.
Liu also points out that there simply isn't a strict enough system put in place to oversee the management of these funds. Many projects never reached their intended goals of production. Looking at 30 material storage constructions, only 12 percent of them was used in 2007 to actually store items.Seventeen percent of storage space was unoccupied, while remaining areas were rented out. Warehouse 836 in Inner Mongolia has been completed for 10 years. Yet it has never been used to store any goods or materials.
Severe Violations by Financial Institutions
The audit also investigated China Development Bank , Agriculture Bank of China, China Everbright Bank, The People's Insurance Company of China, China ReInsurance Group, and four other property management companies, altogether nine financial organizations. Within these organizations, as many as 144 people were found to have been involved in 43 crimes involving the discrepancy of 14.2 billion yuan ($2.07 billion).
China Development Bank alone was found to have given 9.1 billion yuan ($1.33 billion) in illegal grants and loans, and 5.8 billion yuan ($867 million) of these loans were spent in the stock market, real estate and other industries the government does not allow.
The audit also investigated the books of 13 provinces and regions to examine how their disaster relief funds were used. The results showed 200 million yuan ($29.2 million) were used to cover overhead and build offices.