The aunt of a missing Florida teenager said she received a disturbing video call from her niece's Instagram account allegedly showing the girl tied to a chair with a rope around her neck, according to the Miami Herald.
Described by family as a "habitual runaway," 16-year-old Destiny Rose was last seen on Aug. 20 at a group home in Southwest Ranches, about 15 miles southwest of Fort Lauderdale.
Shanna Champion, the missing teen's relative, told Davie police she recently received a video call request from Rose's Instagram account. The aunt told police that the video showed a Hispanic male filming her niece, who was crying while bound to a chair.
"If you actually cared about her, you would be here to get her," the man allegedly said before hanging up.
The man is described as being in his late 20s to 30s with a crew cut hairstyle and a goatee. According to the Miami Herald, Champion did not manage to record and save the video.
The Davie Police Department has been searching for the missing teenager, described as 5 ft. 1 in. tall and 146 lbs., with blonde hair and green eyes. According to Missingkids.org, Rose "may still be in the local area or she may travel to Fort Lauderdale, Florida. She has a hearing aid in one ear."
Citing the aunt's statement carried in a press release, the organization said, "the man who was with her used an Instagram live video chat from Rose's mobile phone to taunt her to tears."
"It is unknown what Destiny was doing when she was last seen, who last saw her, or what she was wearing at the time. Nor is her mode of transportation known or if she took any personal belongings with her. Destiny Rose is missing under unclear circumstances," Missingkids.org wrote on its website.
According to Local10, Rose went missing from the Alpha Group Home, a therapeutic facility for foster kids who have experienced trauma or severe disturbances.
Missing Children
There were 424,066 missing children reported in the FBI's National Crime Information Center in 2018, according to the National Center for Missing and Exploited Children (NCMEC). Under federal law, when a child is reported missing to law enforcement they must be entered into the database. In 2017, there were 464,324 entries.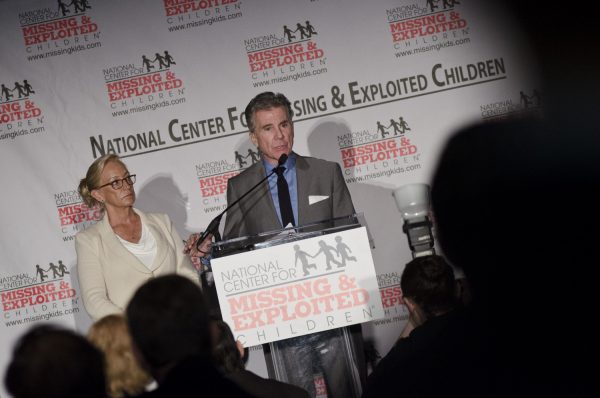 "This number represents reports of missing children. That means if a child runs away multiple times in a year, each instance would be entered into NCIC separately and counted in the yearly total. Likewise, if an entry is withdrawn and amended or updated, that would also be reflected in the total," the center notes on its website.
"Unfortunately, since many children are never reported missing, there is no reliable way to determine the total number of children who are actually missing in the U.S.," NCMEC (National Center for Missing & Exploited Children) added.
In 2018, the center said it assisted officers and families with cases of more than 25,000 missing children. In those cases, 92 percent were endangered runaways, and 4 percent were family abductions.
The center said that it participates in the Amber Alert Program, which is a voluntary partnership between numerous entities including broadcasters, transportation agencies, and law enforcement agencies. The Amber Alert Program issues urgent bulletins in the most serious child abduction cases.
According to the NCMEC, to date, 941 children have been successfully recovered as a result of the Amber Alert Program.
The center notes that of the more than 23,500 runaways reported in 2018, about one in seven were likely victims of child sex trafficking.