A missing 2-week-old girl from Detroit, Michigan, that was taken by her father, prompting an Amber Alert on Saturday morning, Jan. 13, has been found safe.
A tweet by the National Center for Missing and Exploited Children confirmed that the Amber Alert was canceled.
The infant, Bella Osterman, was turned in by a woman at about 8:30 a.m. the same morning
"Apparently, a family member received a call to meet him and the child was turned over," Detroit Police Chief James Craig said in an interview with reporters posted live on the police department's Facebook page.
Authorities are still searching for the father, who police say has a history violent crime and forcefully took the girl from her home.
The baby appeared unharmed, police said, but is still undergoing a medical evaluation.
The #Detroit,#Michigan#AMBERAlert has been cancelled. https://t.co/SPWwhRDK0U

— AMBER Alert (@AMBERAlert) January 13, 2018
Detroit police said that the girl was abducted from her home by her father, Cordney Osterman, in the 3300 block of Garfield Street, WDIV-TV reported.
Cordney demanded entry into the home to see his child at around 1:35 a.m. on Saturday. But after Bella's mother refused, he forced himself into the home, police said. He took Bella and ran away.
2-week old infant taken from her home by Suspect Cordney Osterman. If anyone knows of their whereabouts or has information pertaining to this crime, please call Detroit Police at 596-2250 or Crime Stoppers at 1-800-Speak Up. #Detroit pic.twitter.com/SARmGbvBVO

— Detroit Police Dept. (@detroitpolice) January 13, 2018
A police statement published on WDIV-TV describing the suspect reads: "Cordney Osterman is 23-year-old black male, light complexion, medium build with black hair, black eyes, beard and mustache. He was last seen wearing a blue sweatshirt, black sweatpants and burgundy shoes. Cordney is the biological father of Bella."
Anyone who has seen Cordney Osterman is asked to call the Detroit Police's Seventh Precinct at 313-596-5700, 313-596-2250 or Crime Stoppers at 1-800-Speak Up.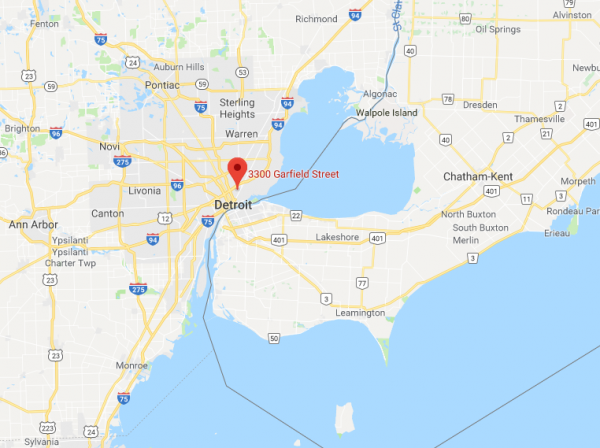 Recommended Video:
What is MS-13?