Pennsylvania officials are searching for a 7-week-old endangered child who disappeared from a Washington County, Pennsylvania, hospital on Sept. 26.
Police said that the child, Ambrose Klingensmith, was taken from the Children's Express Care hospital in Washington County by his parents. It happened before doctors could finish treating the child, but they said that the baby showed signs of physical abuse, CBS Pittsburgh reported.
The boy had fingermark bruising and stomach trauma, officials said. According to WTAE, officials said the marks were "highly concerning for physical abuse," and court papers said the marks had a "patterned injury" and caused the child "substantial pain."
The parents, Jeannette Funnen, 32, and Daemon Klingensmith, 23, believed to have taken the child.
Police on Sept. 27 filed charges against Funnen and Klingensmith for child endangerment and intimidation as well as retaliation or obstruction of a child abuse case, WTAE reported.
WPXI reported that an AMBER Alert was not issued because Ambrose was not abducted from the hospital.
SOUTHWEST PA: Missing/Endangered. West Mifflin PD, Allegheny Co., searching for 7-week-old Ambrose Klingensmith; with Jeannette Funner, 32, Daemon Klingensmith, 23 and a 3-year-old; gold/silver 2001 Buick Century PA reg. LBD6681. Last seen in Washington Co.; call 911 if seen. pic.twitter.com/0TZlgdvO29

— PA State Police (@PAStatePolice) September 27, 2019
According to an alert from the Pennsylvania State Police on Sept. 26, officials think Ambrose  is at "special risk of harm or injury."
Officials said 3-year-old Makias Palmer might also be with the parents in their car, according to WTAE, which reported that he is the son of Funnen.
State Police officials also wrote on Twitter that the parents are believed to be driving a gold/silver 2001 Buick Century with Pennsylvania license plate number, LBD6681.
Police also said Funnen has a history of suicide attempts, made during her last two pregnancies, according to the CBS station report.
Funnen, 32, is described as 5 feet 3 inches tall around 150 pounds. She has long brown hair, brown eyes, and glasses, according to the Pennsylvania State Police.
Klingensmith, 23, is described as 5 feet 8 inches tall and about 160 pounds. He has brown shoulder-length hair, blue eyes, and glasses, the report said.
State Police said that the pair might be traveling to Florida, and it was last seen traveling south on Route 19 and McMurray Road in Washington Township, Pennsylvania.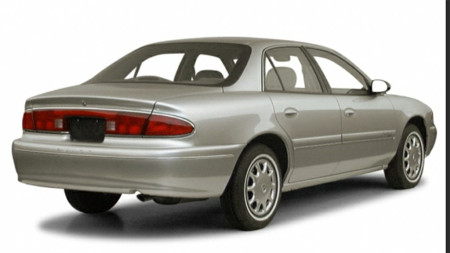 Those with information about the case can call the West Mifflin Police Department at 412-461-3125.
Other details about the incident were not provided.