A massive search for a missing 18-month-old Idaho boy concluded in a heartbreaking discovery on Wednesday, Aug. 2.
A search party found the body of Mason Cunningham at 9 a.m. in Ten Mile Canal about 4 miles downstream from his home, KTVB reported.
Little Mason went missing on Tuesday. He was with a relative outside his home when the relative went around the house to turn on a sprinkler. Mason was gone when the relative returned a few minutes later.
"A search began by the parents of the local area around the house, and after determining he wasn't necessarily on the property, the father believed he may have been in the canal, which is near the property," Canyon County Sheriff's Office Capt. Bill Adams said.
In a frantic attempt to find the boy, his father jumped into the canal and was swept off by the current. The father was pulled to safety several blocks downstream, Canyon County Sheriff officials said.
The canal is fenced off from the backyard, but not from the front yard. Although the death is still under investigation, police believe the boy wandered into the canal and was carried away by the rapid stream.
Mason was last seen in the front yard of his Nampa, Idaho, home at about 8:30 p.m. on Tuesday. The house is in the 6800 block of Ustick Road.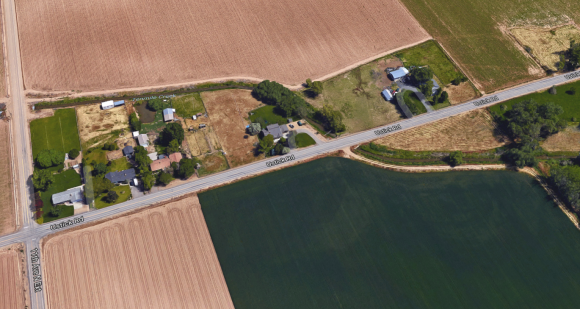 The sheriff's office, other agencies, and volunteers searched for the boy late into the night. Police officials brought tracking dogs to search the area. They searched until 2 a.m. and stopped for the night, picking up again later Wednesday morning.
In the morning the search parties were aided by a police drone and a helicopter. Mason's body was found at 9 a.m.
Adams said the tragedy highlights the dangers of canals to young children.
"It's real easy to get into those canals, the canal banks are generally steep and overgrown, and especially somebody 18 months old, there's obviously no way they're going to get out of a canal," he said.
"Just be aware of your surroundings and if you do live close to a canal, put up a fence or some sort of barrier to keep your children or pets away from the canal so that they don't end up in them."