Police said a missing 14-year-old girl from Utah was found safe, according to reports on Dec. 9.
Paryn Peterson, 14, of Draper came back home after she left a note to her family saying that she would be gone for a year and won't be back. The note explained that she left with someone the family didn't know, Fox13 reported.
She also told police she lied to a man about her age, saying she was 18.
When he learned her age, he brought her back to her family.
Crane said that when the girl spoke to the police, she said the man didn't harm her.
She had been reported missing on Thursday, Dec. 6.
The National Center for Missing and Exploited Children previously stated that she might be in need of medical attention, according to a prior report.
Other details about the case are not clear.
Missing Kids
In recent days, there have been several high-profile cases involving missing children.
Earlier this week, 13-year-old Hania Aguilar's body was found about one month after she had reportedly been abducted outside of her family home in Lumberton.
"This is heart-wrenching; we are absolutely devastated," Lumberton Police Chief Michael McNeill told WMBF News of the discovery.
"This is the outcome that we all feared," he also said. "We did not want to hear this. We wanted to bring Hania back home and bring her back home alive to our community. It hurts."
A suspect, Michael McLellan, was arrested in her disappearance over the weekend, officials told WLOS.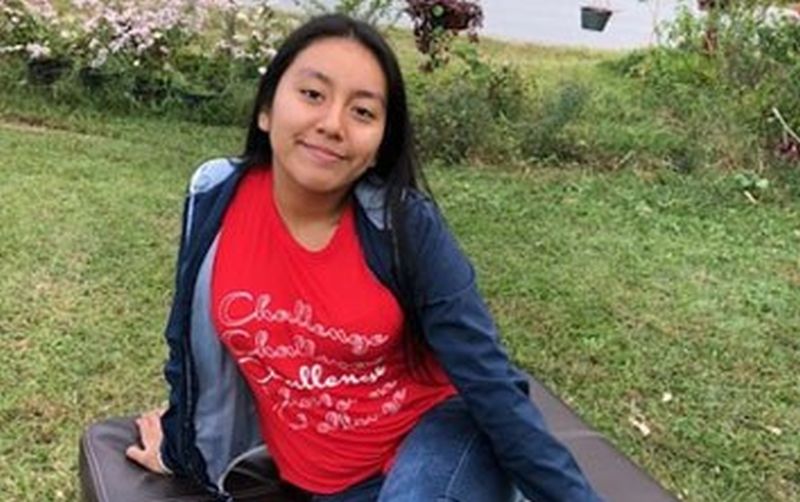 McLellan was charged with ten felonies, including first-degree murder, first-degree forcible rape, and abduction of child, said the report. He's due in court in the Robeson County Courthouse at 9 a.m. on Dec. 10.
Michael Teague, a forensic psychologist, said the circumstances surrounding the abduction suggest the McLellan and Hania may have known each other.
"This just didn't happen out of nowhere. I mean, this person didn't just drop out of Mars," he told WRAL. "They would be walking around the area. I mean, you almost have to be from there, working from there."
Autopsy results are pending following the girl's death.
There were about 464,324 missing children reported in the FBI's National Crime Information Center last year, says the National Center for Missing and Exploited Children. When a child is reported missing to law enforcement, they must be entered into the database as per federal law. "Unfortunately, since many children are never reported missing, there is no reliable way to determine the total number of children who are actually missing in the U.S.," said the group.
"Of the nearly 25,000 runaways reported to NCMEC in 2017, one in seven were likely victims of child sex trafficking. Of those, 88 percent were in the care of social services when they went missing," the group says on its website. Another five percent are family abductions, less than 1 percent are non-family abductions, and 1 percent are lost, injured, or otherwise missing children.
Meanwhile, the organization has received more than 10 million reports via its online tipline and the majority are about of images that show alleged sexual abuse of children, online "sextortion" attempts, child sex trafficking, and sexual molestation.