It's been a month since Grace Vanderveen, 14, went missing from her home in Rio Linda, California. Then, on Tuesday, March 20, she walked into a Sacramento gas station and asked for help.
While the concerned community welcomed the happy ending to Grace's story, the mystery surrounding her disappearance remains.
Grace went missing on Feb. 19, leaving behind her cellphone and a note to her family where she apologized for leaving and promised to still get an education, Fox 40 reported.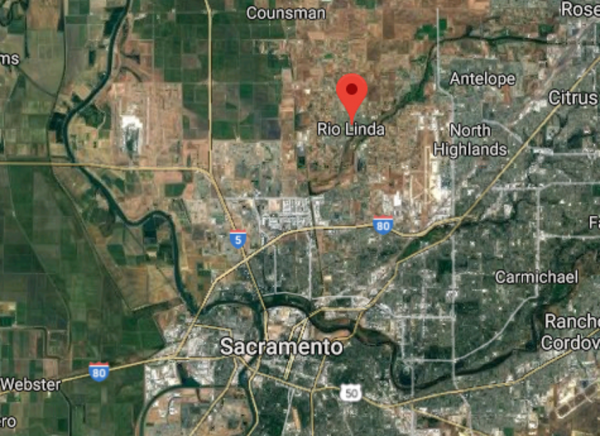 But her parents, Amy and Tim Vanderveen, said one of Grace's friends told them she was coerced into writing the note.
"Leave a note and leave your phone so you don't get tracked," Amy Vanderveen said.
Still, police initially classified Grace as a runaway.
"We have no indications that there is any foul play," said Sgt. Shaun Hampton with the Sacramento County Sheriff's Department.
The parents learned Grace spent some time at a vacant home in Del Paso Heights town in Sacramento. Neighbors said the house is known for illegal drug use.
"There's three boys over there that say they saw Gracie sleeping on the couch," Tim Vanderveen said.
But when the father got to the house, Grace was already gone.
The family spread missing person posters over social media and said three families came to them almost immediately.
A Rio Linda mother has turned a corner in her kitchen into a command post for her missing daughter. Deputies say 14 yo Grace Vanderveen is classified as a runaway. But her mom believes she was coerced. Possibly even groomed. @FOX40 @ 10 pic.twitter.com/cWBRo5dWtx

— Nicole Comstock (@ComstockNEWS) March 7, 2018
"They came to my house and said Grace has been taken out of town," Amy Vanderveen said.
She said the adults, as well as Grace's young friends were afraid to tell the information to detectives.
"What is going on? What am I missing?" Amy Vanderveen said.
The mother thought somebody had assisted her daughter, making it look like she had run away so that authorities wouldn't investigate the case.
On the evening of March 20, Grace walked into a gas station on Madison Avenue near Interstate 80 and asked the personnel to call the sheriff's department, RioLindaOnline.com reported.
After Grace's reappearance, the mother told Fox 40 the girl is in a safe place. But it's still unclear why she left, where she was, and what happened to her.
Recommended Video:
Accused Florida Shooter's Neighbors Sensed Something Amiss with Cruz from a Young Age