On Sunday, May 26, at around 7:42 p.m., San Jose Police responded to a tip from the Crisis Text Hotline (a volunteer organization that offers text message support to those in crisis), that a 14-year-old girl was being held against her will in a Motel 6 located at 2560 Fontaine Road in San Jose, California.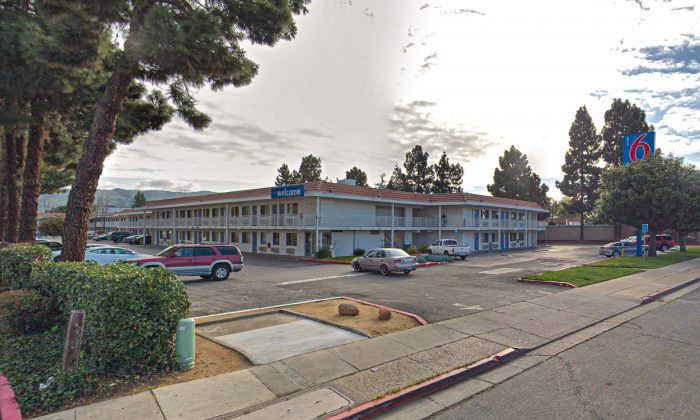 The 14-year-old allegedly told the hotline that she was being forced to engage in prostitution. When police arrived at the Motel 6, they located the victim and 2 other women who were also being held captive.
A press release from The San Jose Police Department indicated that the 14-year-old is reported to have been a runaway from Flint, Michigan, who had been missing since Sept. 1, 2018, when she left Flint and went to Chicago, Illinois.
A few days later it is believed the girl was kidnapped from Chicago and taken to Gary, Indiana, after which she was moved from city to city and forced to engage in prostitution.
The second woman rescued from the Motel 6 is said to have been subject to similar circumstances as the 14-year-old, the third woman was being procured for the purpose of prostitution. It was also reported that the other two women are aged 20 and 23 years old.
Want to potentially save a life?

It's easy: share this post and let everybody know that free support is available by texting 741741. https://t.co/AtwGmOf6rk

— Crisis Text Line (@CrisisTextLine) June 1, 2019
The men arrested in connection with the kidnapping, Christopher Johnson and Antoine Williams, were charged with Human Trafficking. A third man, Christopher Johnson, was also charged for Human Trafficking as well as Pimping.
The press release went on to say that police believe there may be additional survivors, and it strongly encouraged anyone with information about this case or other cases involving these suspects to contact Detective Gurbaksh Sohal or Detective Sergeant Tony Ruelas of the San Jose Police Department's Sexual Assault Investigations Unit—Human Trafficking Task Force at 408-277-4102 or email stopslavery@sanjoseca.gov.
Child Sex Trafficking on the Rise
In 2014, some 10,000 endangered runaway children were reported to the National Center for Missing and Exploited Children (NCMEC), a nonprofit that serves as a clearinghouse for reports on missing children. Nearly 1,700 of them were likely victims of sex trafficking.
In 2017, nearly 25,000 runaways were reported to NCMEC and nearly 3,600 were likely victims of sex trafficking.
The average age of girls forced into the commercial sex trade is between 12 and 14; and for boys, it's 11 to 13, according to Homeland Security.
What Children Need to Know
Know who you are chatting to online.
If you send compromising photos to someone, assume you are sending them to everyone.
If something doesn't feel right, trust yourself, check your sources, go talk to other people.
Find a trusted person you can talk to.
If someone takes compromising photos of you, tell a trusted person immediately.
Red Flags for Parents and Adults to Watch For
Sudden change in clothing, interests, or friends.
Drifting away from family and friends.
An older boyfriend or girlfriend.
Unexplained absences and material possessions.
Fearful, depressed, submissive, or nervous and paranoid behaviors.
Uncharacteristically promiscuous behavior.
Signs of physical, emotional, or sexual abuse.
Charlotte Cuthbertson and Petr Svab contributed to this report.