The search for a missing 11-year-old Alabama girl ended in tragedy Saturday, with the discovery of her body.
"My heart is shattered this day in DeKalb County, Alabama," said DeKalb County Sheriff Nick Welden at a news conference on March 2, WHNT reported. "We will go forward and, God willing, we will have those answers."
Amberly Lee Barnett vanished on Friday, March 1, at about 6 p.m. after last being seen at her aunt's home in Collinsville.
A dark-colored SUV was reportedly seen near the home around the time the little girl disappeared.
'All Hands On Deck'
The DeKalb County Sheriff's Office shared a photo of the 11-year-old, announcing she had gone missing.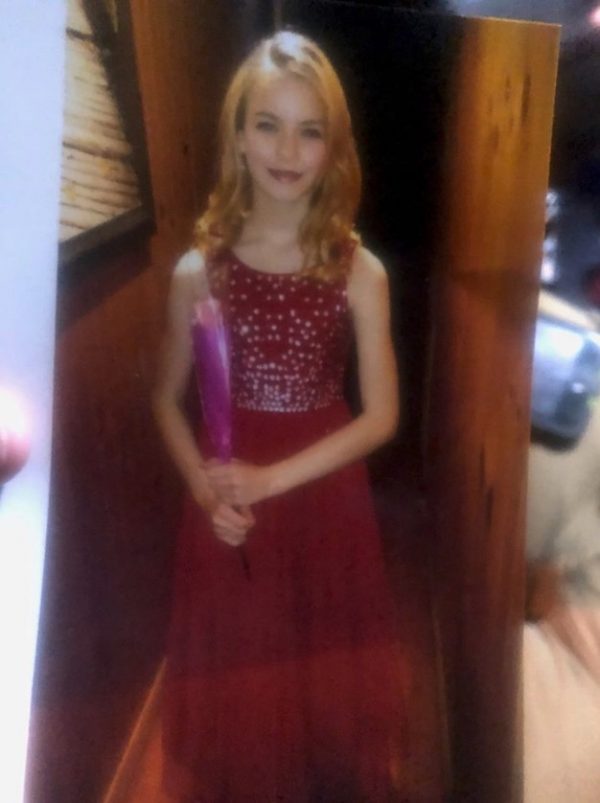 The DeKalb County Sheriff's Office (DCSO) added in the caption to the photo, "We're all hands on deck tonight to bring her home."
But on Saturday afternoon, Walden held a news conference saying that investigators had found Amberly's body at 6:30 that morning.
"I can tell you we are diligently, diligently pursuing different avenues and, Lord willing, we will have answers in the upcoming days," Walden said.
Walden asked for thoughts and prayers to be with the little girl's parents and family.
He released few details and did not give a cause of death, AL.com reported.
Missing child investigation update

MISSING CHILD UPDATE: The DeKalb County Sheriff's Office is providing more information on their search for 11-year-old Amberly Barnett. Her body was found during their search Saturday morning. http://via.whnt.com/C7IM3

Posted by WHNT News 19 on Saturday, 2 March 2019
Investigation Continues
He said the DeKalb County Sheriff's Office continues to investigate the little girl's death and has asked the public for any information about the incident.
Amberly was wearing a navy blue hoodie with dark khaki pants when she was last seen at around 6 p.m. in Collinsville, Alabama, on Friday at a residence in the 1900 block of County Rd 822, AL.com reported.
Her mother posted a message on Facebook after Amberly disappeared, saying someone had taken the girl from her aunt's home.
"Her phone was left behind and my baby takes it everywhere. Nothing in her phone indicated she was planning to leave!" her mother Jonie Barnett wrote.
"Amberly is the type to not do anything that she will get in trouble. She would not have run away or made plans to go off somewhere."
"A green SUV was seen leaving the driveway!"
Amberly's mother later shared an update about the tragic discovery.
Many people posted condolences.
"I am heartbroken for you and your family. I am praying for all of you as you try to process this tragedy," one person wrote.
"We may live less than 10 minutes away from the scene and it's terrifying! We are all thinking about you and your little angel!!!" wrote another.
The full statement by the DCSO is as follows:
"At approximately 6:30 am today (March 2) the deceased body of 11-year-old Amberly Alexis Barnett was located."
"Due to the current investigation, we are limited on the information we are able to release. I can tell you we are diligently pursuing different avenues and Lord willing we will have answers in the upcoming days."
"Please keep the family in your thoughts and prayers as we move forward during this tragic event. Please understand my staff and I will not be answering questions at this time due to the circumstances."