On Jul 28, Hong Kong mega boyband MIRROR experienced a horrifying accident during a performance, which left two dancers badly injured. A 600kg LED TV screen fell and plunged onto the dancers. It was when two members of MIRROR, Anson Lo, and Edan Lui performed their song "Elevator."
While Hong Kong Police are still investigating the incident, Fung's family has asked a family friend to elucidate a few things publicly.
On the evening of July 28, MakerVille Director Lo Ting-fai gave a statement a few hours after the incident. He said that the two dancers, Lee Kai-yin (Mo), and Cheung Chi-Fung (Fung) had been sent to the Queen Elizabeth Hospital (QEH). Lo told the public that Mo was in critical condition and was in the intensive care unit. The QEH medical team was evaluating his situation closely before deciding on surgeries. "Fung is only suffering from minor injury and scratches. Nothing serious. He has been discharged and his family took him home." Lo said firmly.
Hospital Authority (HA) also responded similarly at a daily COVID-19 press conference. Chief Manager Of Quality and Safety Dr. Lau Ka-hin stated, "That patient, (Fung), was accompanied by his family and went home last Friday. His condition was stable at the time of being discharged." Lau claimed that if the patient wanted to discharge at his or her own will, the medical team would follow standard procedures to explain the risks and suggestions. "The patient can decide after he or she listens to our suggestions and treatment plans." That includes transferring to another hospital, public or private to continue treatment.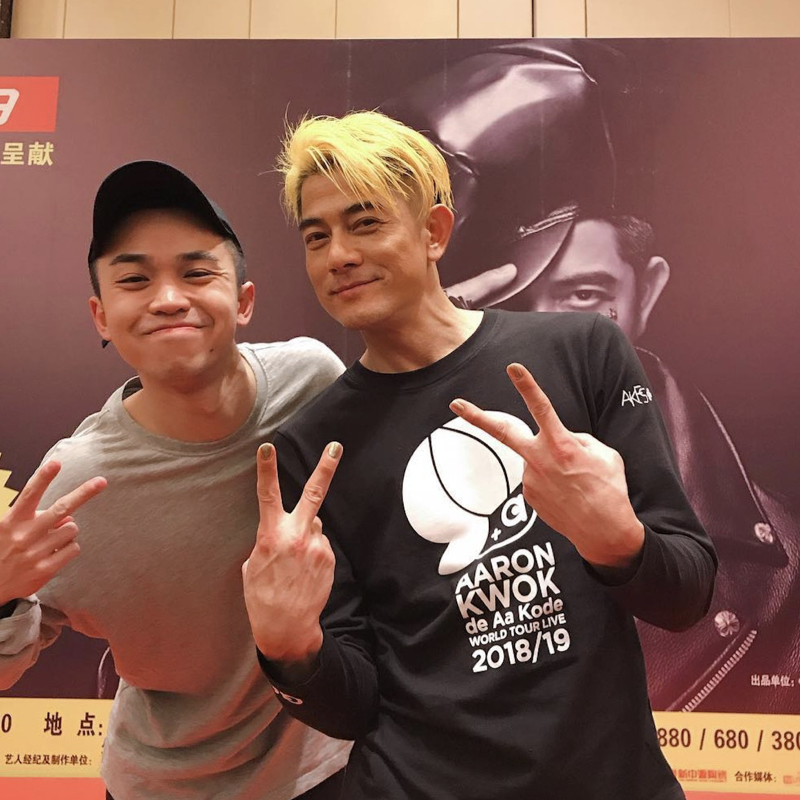 While the public thought Fung was recovering from minor injuries, a family friend of Fung, Principal Lui, cleared up on Facebook.
In the video, Principal Lui reminded the public and the press that the family and the wounded need time and privacy. "This is the family's wish to have me make a statement on behalf of them." Principal Lui affirmed.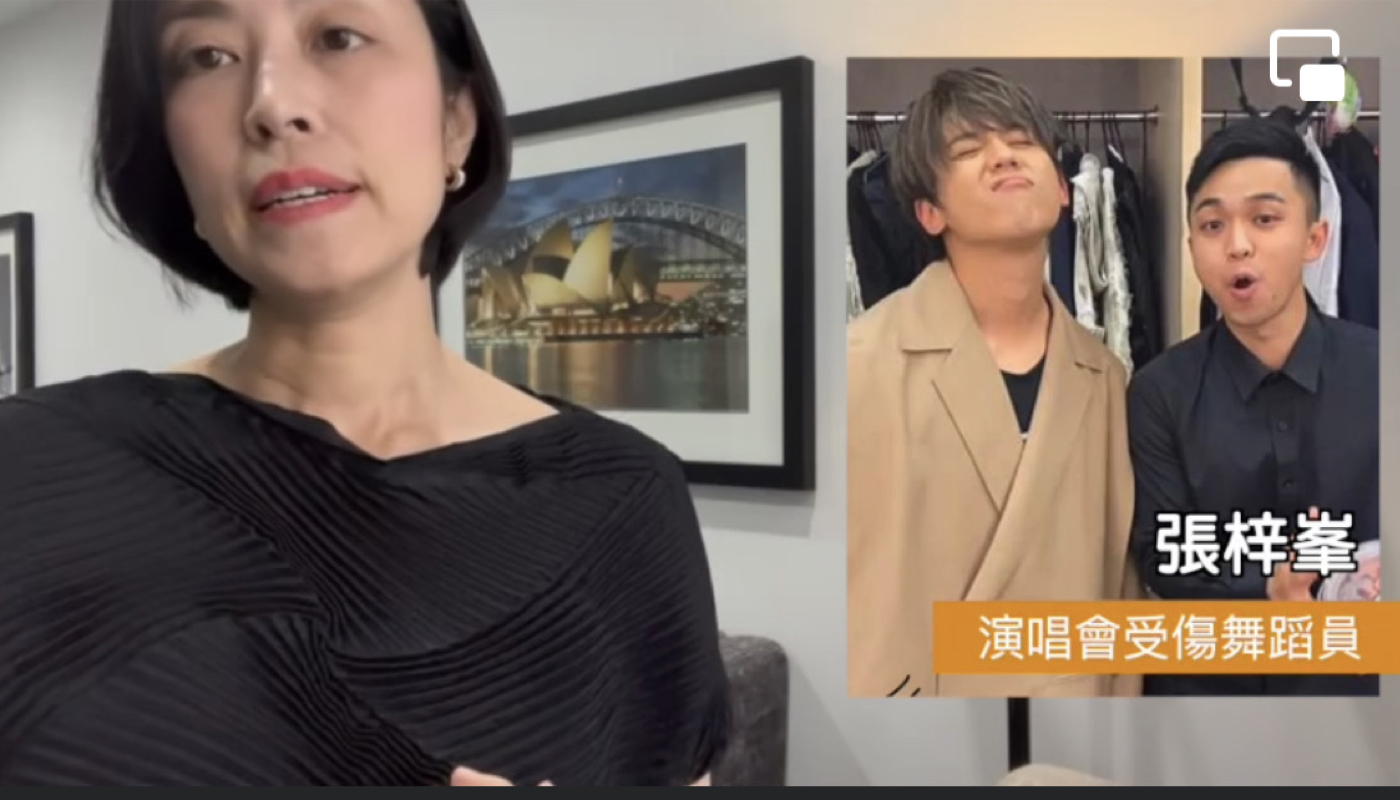 Principal Lui had promised to help Fung's family. Lui pleaded to the media, "The family does not want the public to use the wounded as some trending topic, or become the public's entertainment."
Lui said, "Fung's family has confirmed that Fung was still at hospital on August 1." Opposed to what MakerVille representatives and HA rep said, Lui, stated that it would be misleading and inaccurate to say Fung had suffered from "minor injuries" and was discharged that same night.
Lui said, "Contrary to numerous media reports, Cheung Chi-fung suffers from multiple injuries. His shoulders, arms, sit bones, and other related areas were injured. He will need time to recover and attend physical therapy. So I would not say his injuries are minor." She also stated that Fung was not "discharged" that night, but was "transferred" to another hospital for further treatment.
After that, she played an audio recording of Mrs. Cheung, Fung's wife.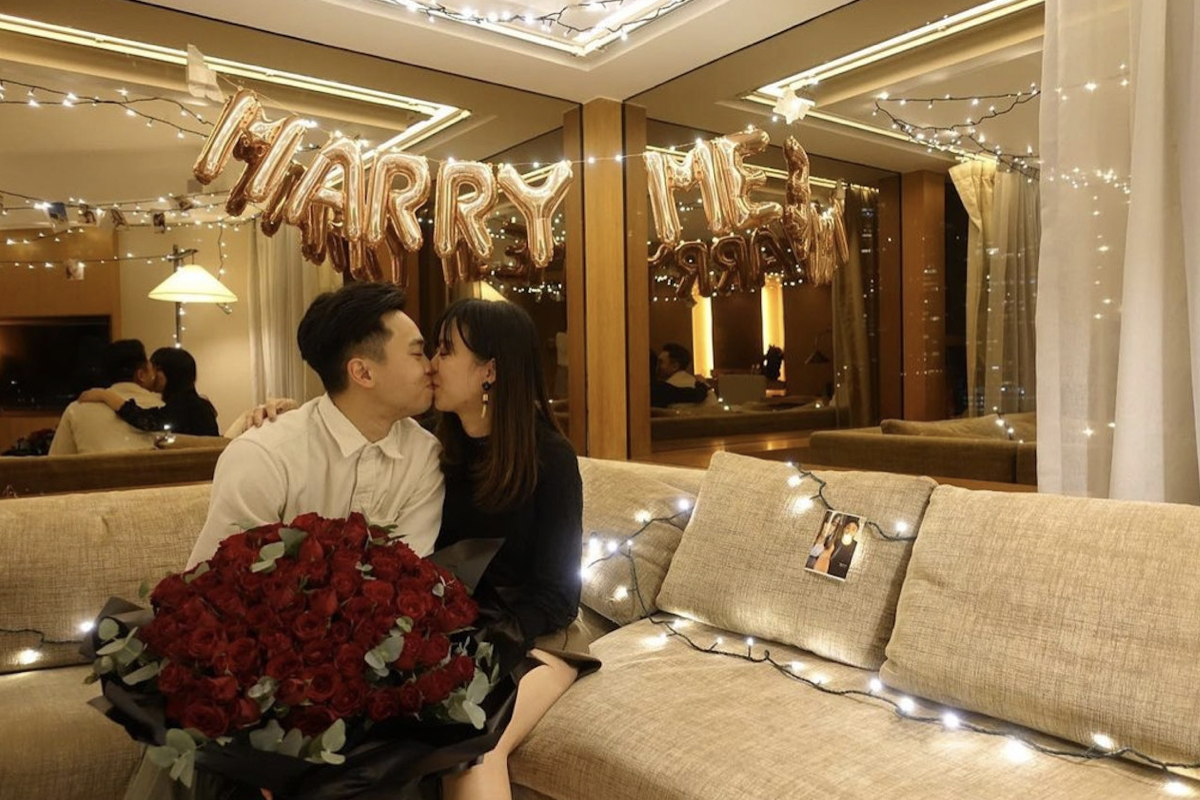 "At the time when the LED screen fell, Fung could not see it at all from where he was. If you have seen the incident video, you will see that Fung had both of his hands up. It was as if he was trying to help Mo, his colleague, by pushing the screen up or away from Mo. Of course, he cannot, because the screen was too heavy." Mrs. Cheung said.
Then the screen landed on Fung as well.
Fung is currently being treated at the Chinese University of Hong Kong Medical Centre. Fung and his wife are newlywed, married in early 2022.