A baby was dropped from the 10th floor of a block of flats in London that had caught on fire late on Monday night.
The child—miraculously—was caught by a man who ran placed himself underneath the falling child, MailOnline reported.
The catch took place as Grenfell Tower, a 27-story building, caught on fire, which is believed to have been caused by an exploding fridge.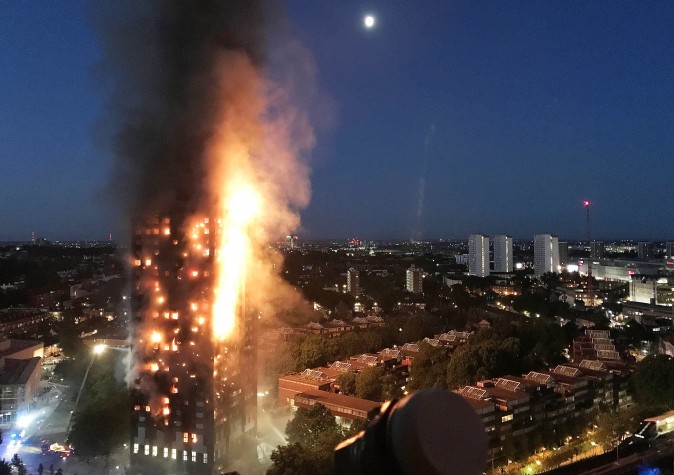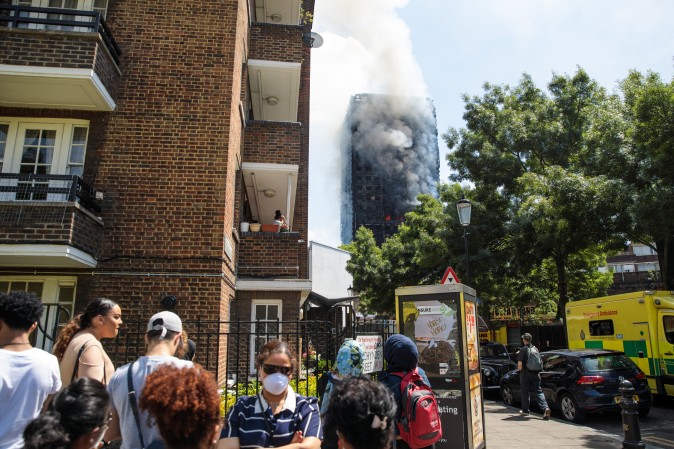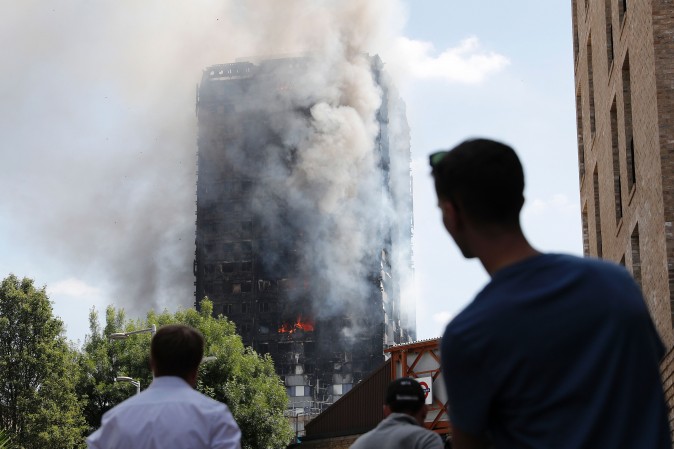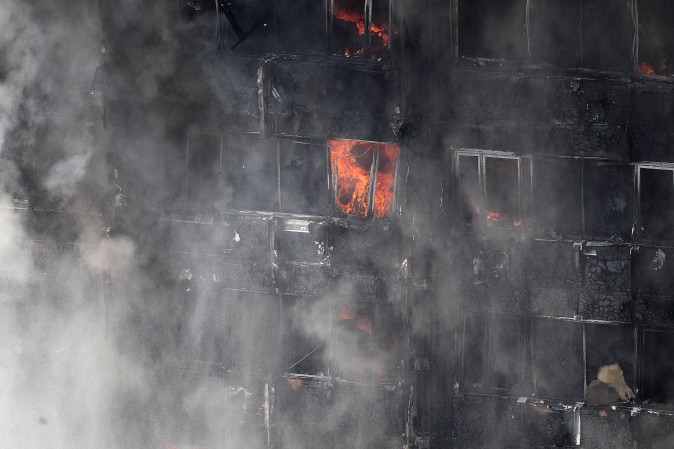 It has been reported that six people are confirmed dead.
Samira Lamrani told the newspaper that she saw a woman attempt to save her baby by dropping it from the 9th or 10th floor to people on the ground below.
"People were starting to appear at the windows, frantically banging and screaming," Lamrani said.
"The windows were slightly ajar, a woman was gesturing that she was about to throw her baby and if somebody could catch her baby."
"Somebody did, a gentleman ran forward and managed to grab the baby."
She then described the horrors of the fire.
"The more I looked up, floor upon floor. Endless numbers of people," she said. "Mainly the kids, because obviously their voices, with their high pitched voices – that will remain with me for a long time."
"I could hear them screaming for their lives."
The Telegraph reported that as many as 600 people were inside the building when it caught on fire. Some 20 people are now in critical condition, but many people are still missing.
Photos showed the building totally engulfed in fire during the early morning hours.
Sadiq Khan, who is Mayor of London, told the paper: "There will be a great many questions over the coming days as to the cause of this tragedy and I want to reassure Londoners that we will get all the answers."