Minnesota's attorney general, who led the prosecution against former Minneapolis police officer Derek Chauvin, said prosecutors didn't bring hate crime charges against Chauvin in George Floyd's death because there was no evidence of racial bias.
Asked by CBS' "60 Minutes" if the law enforcement restraint leading to Floyd's death last year was a hate crime, Attorney General Keith Ellison said he wouldn't call it that "because hate crimes are crimes where there's an explicit motive and of bias."
"We don't have any evidence that Derek Chauvin factored in George Floyd's race as he did what he did."
Chauvin knelt on Floyd's neck and back for more than nine minutes outside Cup Foods in Minneapolis on May 25, 2020. Floyd stopped speaking during that time and was ultimately declared dead.
Chauvin was convicted last week of three counts in the death, including second-degree murder. He faces up to 40 years in prison.
Prosecutors could have charged the former office with a hate crime, Ellison acknowledged.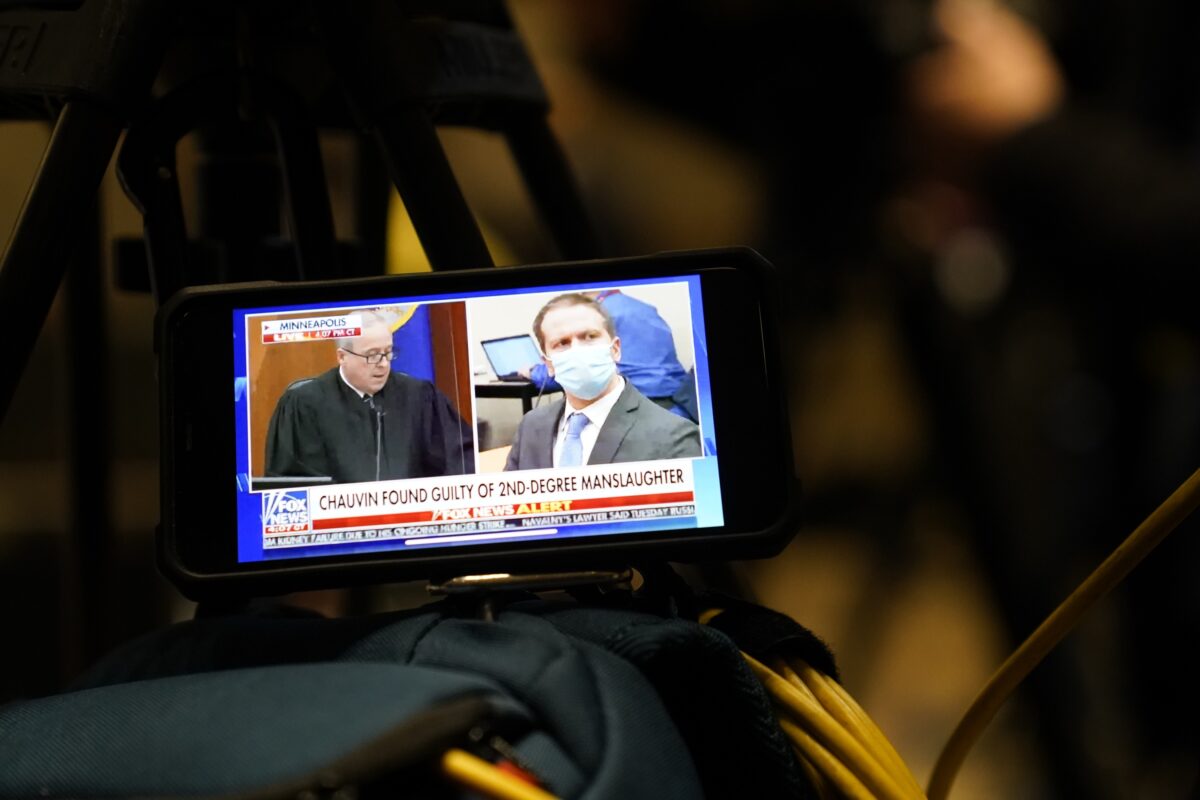 "But we only charge those crimes that we had evidence that we could put in front of a jury to prove. If we'd had a witness that told us that Derek Chauvin made a racial reference, we might have charged him with a hate crime. But I would have needed a witness to say that on the stand. We didn't have it. So we didn't do it," Ellison told "60 Minutes" host Scott Pelley.
"The whole world sees this as a white officer killing a black man because he is black," Pelley responded, without citing evidence to support the claim.
Of the three other officers involved in the arrest, all of whom were also fired and later charged, J. Alexander Kueng is black and Tou Thao is Asian American.
Ellison also said in the interview that he felt bad for Chauvin.
"I spent 16 years as a criminal defense lawyer. So, I will admit, I felt a little bad for the defendant. I think he deserved to be convicted. But he's a human being," he said.
"I'm not in any way wavering from my responsibility. But I hope we never forget that people who are defendants in our criminal justice system, that they're human beings. They're people. I mean, George Floyd was a human being. And so I'm not going to ever forget that everybody in this process is a person."