Police in Minnesota have released surveillance video images of a gun incident inside a Target store in Fridley that took place on Sunday. They're hoping the images will lead to the identification of the suspects.
Police officers responded to the Target at 5:20 p.m. on Sunday following reports of a shot was fired inside the store. Officers were unable to locate the suspect.
They found that a man and a woman entered the store and went to pay for small snack items at the cash register. The man began to make adjustments to his left ankle area, and a shot was fired from the area, hitting the store's floor, CBS Minnesota reported.
The two suspects then fled the store in a maroon, two-door car.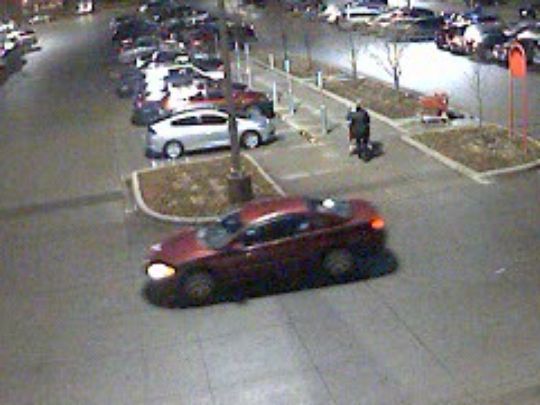 The man appeared to be limping but there was no blood on the scene.
Police said the two suspects were talking about being on a 12-hour road trip in their car before the shooting took place.
"We were probably a good 50 or 60 feet away when it went off," witness Troy Brown, who heard the shot fired, told KARE-11.
"We were just coming around the corner. We heard it and weren't sure if something fell over or what? But everybody is standing there looking kind of in shock."
Norinne Zetah was in the store when the incident took place.
"It does kind of creep you out, you know? Trying to do Christmas shopping and someone's getting shot," said Zetah.
The man is described as being a white man in his late-20s and was wearing a gray-green baseball cap, a blue ADIDAS T-shirt covered by a black jacket, and dark colored pants. The woman is described as white in her late-20s, and she was wearing a pink shirt covered by a blue-black sweatshirt that says LOVE PINK on the front. She was wearing dark colored jeans and white tennis shoes.
Target says it doesn't ban customers from legally carrying guns in their stores but it asks customers to try not and carry them.
In a statement on Monday, Target wrote, "The safety and security of our guests is a top priority. Our policy is we respectfully request people not bring firearms into stores. More broadly, we follow local laws as it relates to firearms in stores across the country. We're working with law enforcement on their investigation of incident in Fridley."